Overview
Advisement for GII 2021. Click to learn more.
At this time, due to the global pandemic and the resulting government restrictions, GII 2021 will involve remote internships. Overseas work engagement will only be considered if and when restrictions are lifted. With internships needing to go remote and having to factor in time zone considerations, opportunities for GII internships may be greater in number for Southeast Asia and China than other regions of the world.
If you have any questions pertaining to GII, you can contact us at iie-gii [at] smu.edu.sg (subject: Enquiries%20on%20GII%202020%20programme) . 
Programme Overview
 
The Global Innovation Immersion is a 3-month overseas summer internship open to all full-time SMU undergraduates who are returning for at least one semester of study after the programme.
It is the ideal internship for you if you're entrepreneurial-minded, open-minded, and enjoy working in a fast-paced start-up environment. 
The programme is designed not just for student entrepreneurs, but for students passionate about innovation and digital transformation. We have internship positions available in the hottest and most innovative companies, co-working spaces, and start-ups across the globe!
The Journey
Before embarking on the internship, we'll equip you with skills taught by leading industry experts and entrepreneurs. You'll get to attend comprehensive Pre-Internship Training (covering Business Analytics, Digital Marketing, and Technology), as well as Language Classes (e.g. Bahasa, Thai, Vietnamese, Tagalog) relevant to where you'll be interning. 
In addition, you'll receive In-Country Mentorship, as you'll be coached by industry titans in-country! This programme emphasises on the cultivation of a growth and fail-forward mindset. You'll work alongside founders and industry experts and develop entrepreneurial skills through an experiential learning process. 
Lastly, what sets GII apart from other internships is that we pay for your coffee chat bills! Simply find ways to make friends with the rainmakers in town. You Network, We Pay! 
GII Destinations
Immerse yourself in the dynamism & vibrancy of global innovation hotspots, and learn from founders of startups firsthand.
Immerse yourself in some of the fastest-growing global innovation hotspots around the world!
---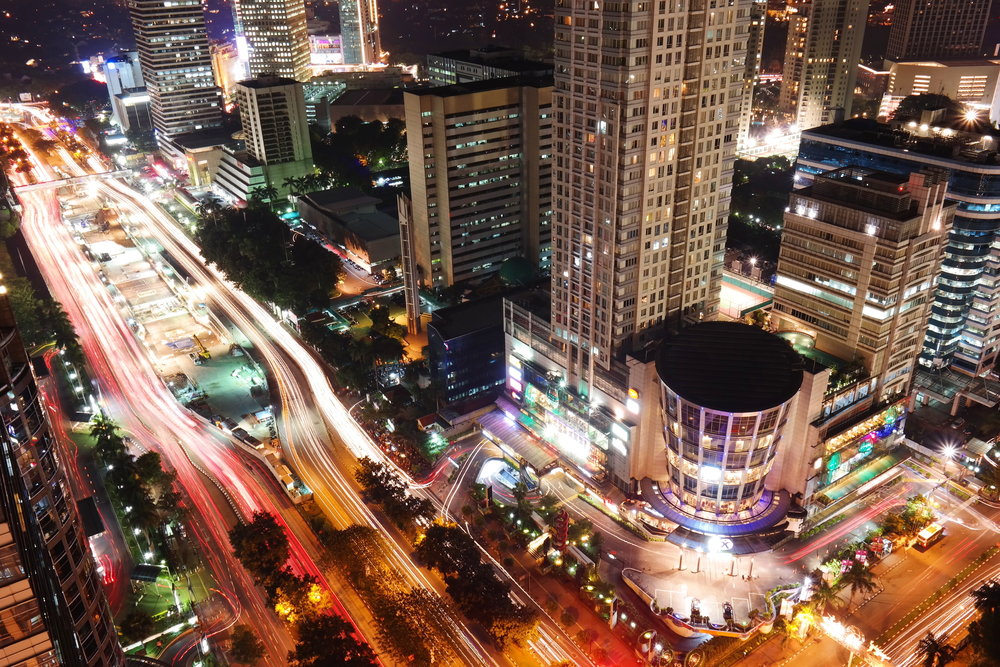 SOUTHEAST ASIA
Electrifying. Rocket Growth. Eclectic Cultures.
Southeast Asia holds tremendous opportunities for the bold, daring and courageous. Each country has its own unique culture, language and people; but the region is united in its rocket growth.
This is where you'll build and scale your successful startup. This is where you'll rise to be king of the mountain. This is Southeast Asia.
Cities Offered: Jakarta (Indonesia), Ho Chi Minh (Vietnam), Bangkok (Thailand), Manila (Philippines), Yangon (Myanmar)
---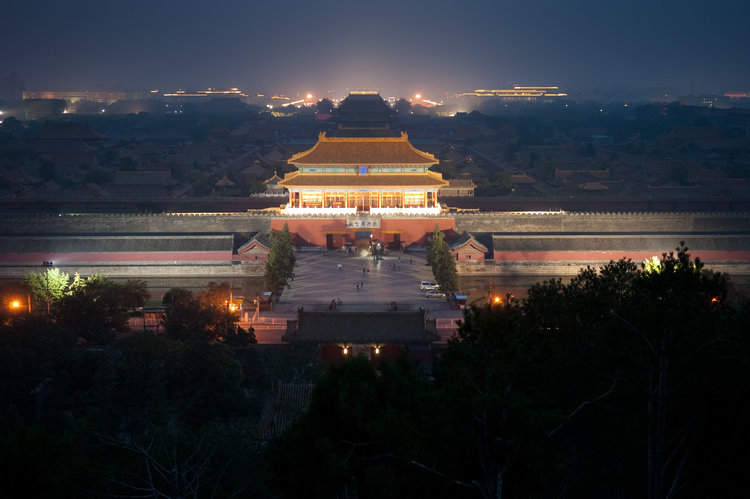 CHINA
Competitive. Massive Market. Meaningful Relationships.
China is on track to be the world's largest economy. A powerhouse to be reckoned with. Knowing how to survive and thrive in China means riding on the dragon and discovering opportunities nowhere else offers.
This is where you'll forge meaningful relationships. This is where you'll soar with the dragon that shows no sign of slowing down. This is China.
Cities Offered: Beijing, Shanghai
---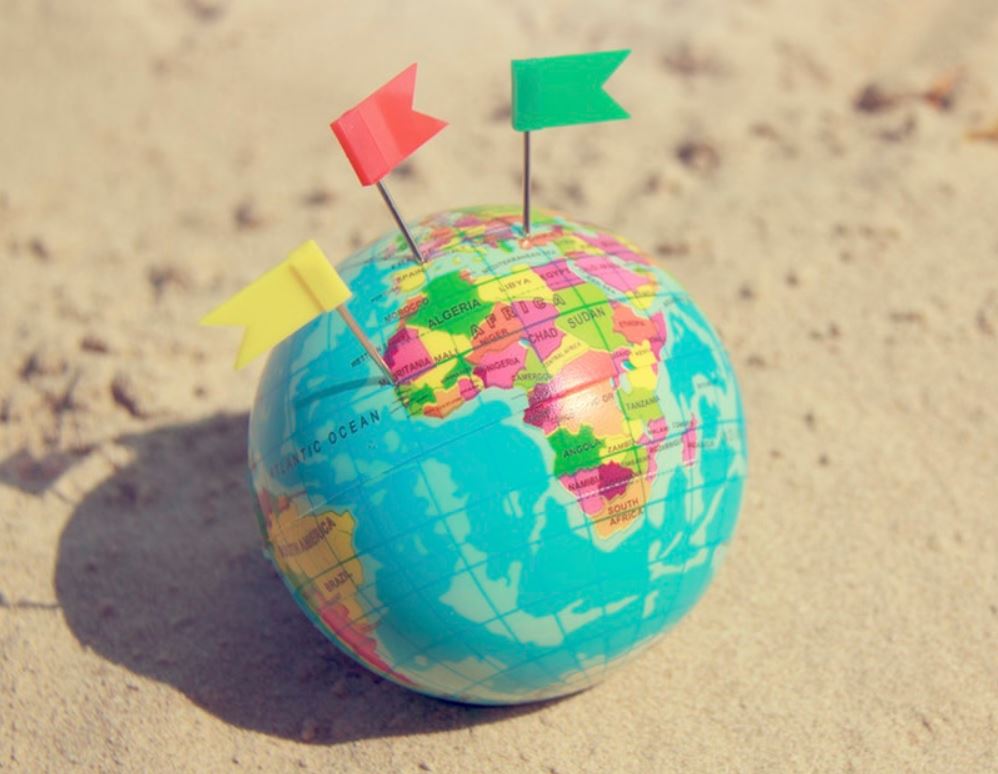 Rest of the World
We have partners at innovation hotspots all over the world.
GII students have explored include Silicon Valley, New York, Copenhagen, Fribourg (Switzerland) and Ghent.
Programme Mentors
Past GII mentors include: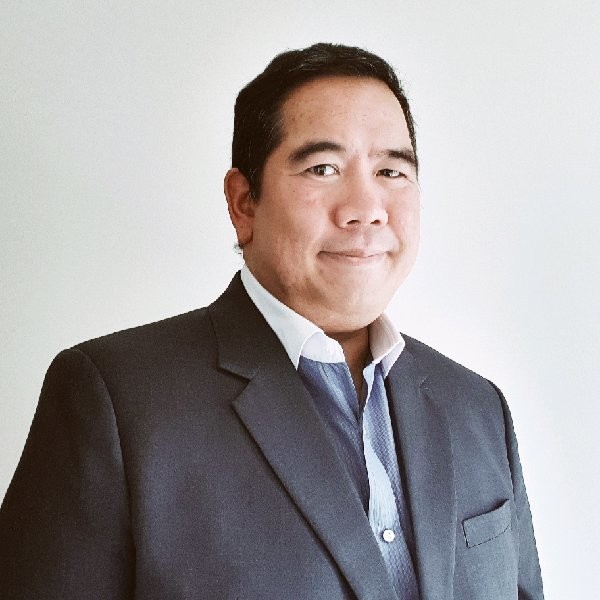 Executive Director
Bangkok Venture Club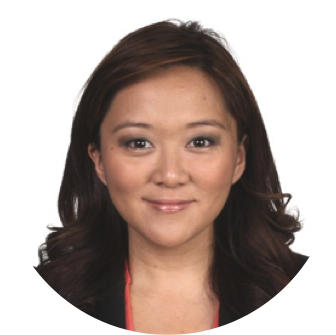 Innovation Hub Director
QBO (Philippines)
Application Information
Applications for GII 2021 have closed as of Nov 23, 2020.

Information is accurate as of August 2020. As the health and safety of our students are our priority, changes may be updated in compliance with COVID-19 related advisories.
WHAT YOU SHOULD KNOW BEFORE APPLYING
Eligibility

GII is open to all full-time SMU undergraduates who are returning for at least one semester of study after the programme.
Students should possess an interest in innovation and/or entrepreneurship.
Students should possess maturity to live and work independently in a foreign and fast-paced environment.
Selection Process

The GII selection process involves two rounds. The first round is initiated by submitting your application and submissions will be reviewed on a rolling basis. Students who pass the first round will be asked to submit content for the second round. Second round content submissions will involve a pitch in video format and other supporting documents.
Internship Placement

Students who successfully pass the second round of the GII selection process will be shortlisted to be potentially matched with GII host employers. During the matching phase, student candidates will need to brush up on their interview skills as they will have the opportunity to interview with hiring managers that indicate an interest in them. Internship offers or placements will be provided to student candidates who demonstrate their value and determination. Spots are limited and competition is a factor!
For enquiries, please contact:
GII Team: iie-gii [at] smu.edu.sg
Eligibility & Scholarships
Eligibility
GII is open to all full-time SMU undergraduates who are returning for at least one semester of study after the programme.
Students should possess an interest in innovation and/or entrepreneurship.
Students should possess maturity to live and work independently in a foreign and fast-paced environment.
Scholarships
AmCham Global Innovation Immersion Award 
AmCham will annually award 6 AmCham GII Awards of S$4,000 each
Open to all full-time SMU undergraduates embarking on GII in USA
Andy Chua & Family China Innovation Immersion Award 
Offered to students embarking on GII in China
Annually award 6 Andy Chua & Family China Innovation Immersion Awards of S$1500 each 
Eddie & Lindy Chang Overseas Study Mission Grants
Offered to students embarking on GII.
Annually award 2 Overseas Study Mission Grants of $2,250 each.
Industry Preparation for Pre-graduate Programme (iPREP)
Offered to ICTM students going for overseas internships
Funding support from IMDA for SIS students include Cost of Living Allowance (COLA) and airfare capped at S$8500 per student
Programme Testimonials
Hear about their reflections more in-depth here!
---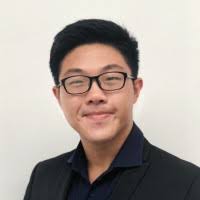 "This summer, I took a bold step out of my comfort zone and embarked on an internship 15,322km away from home (Singapore) in New York City with Twine Labs. Twine Labs is a category defining workforce analytics product, backed by Silicon Valley's top VCs and angel investors like author Adam Grant, Fortune 500 executive and board member Pamela Thomas-Graham and MuleSoft founder Ross Mason. Working alongside the founding team, I had the opportunity of impacting various company functions such as recruitment, sales and customer success. At the top of the very long list of valuable takeaways would be the privilege I had to be able to work with and learn from some of the most brilliant, driven and yet humble people I've met. This experience would not be possible if not for the support of the AmCham SG's Global Innovation Immersion (GII) Award as well as the GII team at the SMU Institute of Innovation & Entrepreneurship. Thank you and I do not take this for granted."
- Lucas Tiong, Business Operations Intern, Twine Labs, New York City
---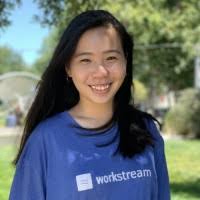 "As the last few weeks of working in the Bay Area approaches, I couldn't help but wonder how things would have turned out if I took the normal route and graduated with my peers instead of taking up this internship opportunity in San Francisco. In the past 3 months, I've seen the commitment, and high level of excellence from the Bay Area. I've been inspired by the many individuals who are both humble and hungry to learn. I've been blessed to have the opportunity to work closely with my CEO Desmond Lim and learn from him and his amazing team. More so, I am in awe by how friendly the people are here, where connecting with like-minded individuals and marketers through LinkedIn has been a very positive experience! Someone once told me - an app is just another little button on your phone, but in San Francisco, an app is where your friends work at. All these wouldn't have had happen without the support of AmCham Global Innovation Immersion (GII) award, SMU and of course, Workstream for this amazing experience!"
- Desirene Neo, Marketing Intern at Workstream, San Francisco 
---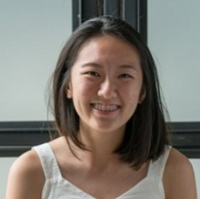 "Thanks to the Global Innovation Immersion (GII) programme, I have been given the opportunity to intern overseas at HUBBA Thailand. At HUBBA, I work alongside passionate individuals who are committed to building the startup ecosystem in Thailand. Every day, I am encouraged to contribute ideas and learn to use tools and platforms to organise events and hackathons for startups and corporates. Through this experience, I have met inspirational individuals and forged friendships with like-minded peers who have embarked on this journey with me. This internship has definitely developed me on both professional and personal levels, and I am truly thankful for this amazing opportunity."
- Gigi Koh, Intern at HUBBA, Bangkok
---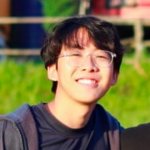 "I'm interning in Cookly, an online booking platform for people who are interested in cooking-related activities such as authentic and local classes and tours. I've just finished doing up financial models working with financial data and financial assumptions. I've never done anything like that before. In a start-up like this, it really feels like there's no hierarchy. The CEO and COO both work in the same office as everyone, you can speak to anyone you want without fear of overstepping."
- Benedict Lim, Business Development intern at Cookly, Bangkok
---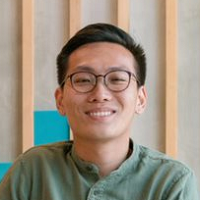 "The biggest gain I had from from the internship experience is my interpersonal skills. You learn how to make new friends, at work and outside of work, and learn how to network with people better. It is important to come with an open mind if you are keen to join GII. Don't close yourself off to any new experiences, don't have any preconceived notion about the country because most likely, that's going to be wrong."
- Darren Yeo, Partnership Development Intern at JustCo, Jakarta
---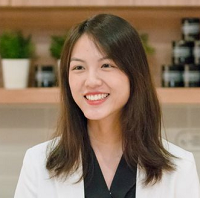 "My colleagues have been very helpful in guiding me from Powerpoint 101, Accounting 101, to Deal Flow 101. I told them my future career is in the VC industry, and they've put me into different stages of a deal flow, from the very start to the very end."
- Ashley Zhao, Investment Analyst Intern at Kejora Ventures, Jakarta
---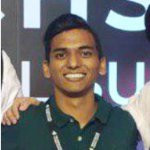 "HealthatHome is a health start-up that has about 15 people working in the office and around 300 caregivers in Thailand. I work here as a business analyst intern. In the first 3 weeks, I spent the time getting to understand what the company does and how its different from Singapore. Now, they're looking their Series A Funding, and I'm doing financial projections on future revenue and profit and loss. I'm sitting in meeting with investors which isn't something many interns get to do! Health at Home improves quality of homecare through matching family with the right caregiver, creating PHR (Personal Health Records), enabling insurance coverage and connecting families, doctors, hospitals, nursing homes and other homecare providers."
- Razzaq Reyl, Business Analysis intern at HealthatHome, Bangkok
Curriculum
Bootcamp Training
Before embarking on the internship of a lifetime, we'll equip you with practical skills taught by industry leaders & entrepreneurs. In addition to language training, participate in a comprehensive pre-internship training, covering topics including Business Development, Data Analytics, Digital Marketing, Networking Essentials and even Chinese resume writing. The list of topics will be refreshed year-on-year.
Business Development
How to build a business development funnel and lifecycle
Outreach: Lead generation through digital channels
Pitching: How to prepare for sales meetings, positioning of company/product, pitch deck construction, execution and sales tactics
Closing deals: How to get buy-in from potential customers, deal terms, negotiation and closing tactics
Data Analytics [with Python]
Think algorithmically, frame problems logically, and articulate solutions like a coder
Basics of python software design
Reading in tabular data and performing data visualizations
Digital Marketing
Develop & plan effective digital marketing campaigns, with a strong focus on marketing return on investment (ROI)
Gain proficiency in digital marketing tools, including HubSpot, Facebook, Google Analytics
Drive user and customer acquisition during your internship with your new knowledge of cutting-edge techniques & platforms
Business analytics
Overseas Networking Essentials
Gain a clearer understanding of your personal and professional growth goals for an overseas internship journey
Understand cultural norms pertaining to networking in the GII markets
Understand what networking is (and isn't), and the different forms it commonly takes in the startup world
Learn about best practices pertaining to digital/online personal branding and in-person networking efforts
Chinese Resume Writing
Be equipped with the necessary skills for crafting a qualified Chinese resume
On-the-spot writing support
Interview preparation from industry experts
Language Training
Language classes available in Bahasa Indonesia, Thai, Vietnamese and Burmese
FAQ
1. Is application competitive? How likely am I to be selected? 
Application is selective, as GII students receive generous funding to subsidise the costs of an overseas experience. Once you've been shortlisted, we'll match you up to the company and internship of choice. Keep in mind that the company may have additional rounds of interview and screening. We strongly recommend you to put in an application, regardless of what you think your chances are. If you don't try, you won't know!
2. I'm already applying to other internships. Can I apply to GII? 
Of course you can! In fact, we encourage you to actively explore options. Keep in mind that GII is not just an overseas internship — it comes with a comprehensive bootcamp training, mentorship & networking opportunities and a host of other privileges that is not typical to internships!
3. Do I get to choose the companies/ internships? 
Yes, we have a diverse range of companies and internship opportunities for you to select from. However, keep in mind that not all opportunities of interest to you may be in the city of choice. You may have to decide which is more important — the city you're in or the company/internship.
4. What help/ support is there for me when I'm overseas? 
SMU has a structured support system to help you. Your first level of support is the peers around you. They will be closest to you (in physical proximity), so do make friends with them! The second level of support is your host company — we work with host companies to extend support to you in case of emergencies. The third level of support is your in-country mentor. The fourth level of support is the Singapore consulate / embassy in the city. 
5. How much must I pay to participate in GII? 
A fraction of the cost. Literally, a small fraction. GII is accessible to everyone. There are schemes available in school that you can tap on to ensure you don't miss out on this opportunity due to financial constraints. 
6. I'm not sure if I want to be an entrepreneur. Is GII right for me? 
Yes! If you are entrepreneurial-minded and love innovation, GII will be a great program for you! GII is designed not just for student entrepreneurs, but for students passionate about innovation and digital transformation. Even if you are not sure about being an entrepreneur, give GII a try. You will not have any regrets!
7. Will I be alone?
No, you won't be. We typically send at least 3 - 4 students to each city, so you'll have the opportunity to make new friends.
8. Will I be given my top choice of city? 
We'll try our best to match you with your top choice of city.