Go To Market Support
Typically a start-up with a Minimum Viable Product (MVP) would be cleared successfully from the Innovation Development (ID) phase by a panel of deliberators before proceeding to the Go-To-Market (GTM) phase.
In the GTM phase, a start-up should be able to demonstrate a clear understanding of their target segment, partners, affiliates and competitors within the space that they are operating. The following areas would be addressed and further fine-tuned with the support of our selected mentors whose expertise in GTM guides the start-ups in deriving a valuable GTM framework:
Identify early adopters
Proof of concept (POC) – market validation
Market Research
Key customer adoption/acquisition metrics
Market segmentation/Marketing plan (both online & offline)
Growth hacking strategy
Sales process (direct/partner/reseller/channels)
Pricing strategy
Replicable process for customer acquisition
At the end of the GTM phase, start-ups will be on their way to early traction with the early customer acquisition strategy and preparing to move to the final phase – Business Plan/Financial Plan.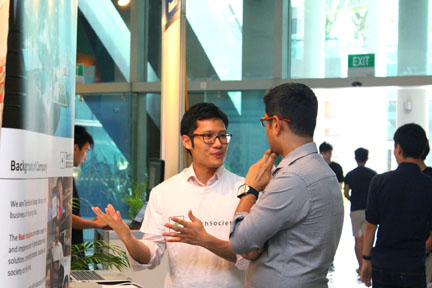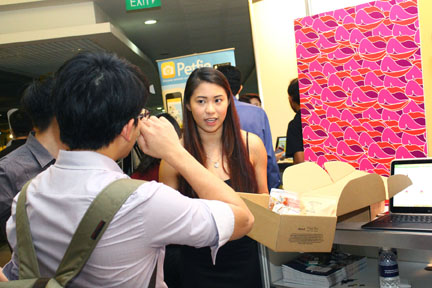 Market Access Program
The Market Access Incubation Programme (MAIP) is part of International Enterprise's (IE) Market Readiness Assistance (MRA), it provides financial assistance to Singapore-based startups participating in approved non-profit driven overseas missions and fairs organised by incubators. This complements the efforts of incubators in helping startups access international markets and build up an overseas network.
1. Eligibility Criteria
Participating Start-ups must meet the following criteria:
a) Be registered as a company with the Accounting & Corporate Regulatory Authority
b) Less than 5 years of incorporation
c) Global HQ1 anchored in Singapore

1"Global HQ" refers to global management control and decision making functions are based in Singapore.
3. Resources
For more information on MAIP, click here.
If you're interested to apply for the market access program, please email to incubation@smu.edu.sg.
Innovation Fair
As part of SMU's Institute of Innovation and Entrepreneurship (IIE) efforts to nurture an innovation culture through incubation, acceleration programmes, affiliated business mentors and entrepreneurs-in-residence, in addition to this synergy we do organise an annual Innovation Fair.
The Innovation Fair is open to the SMU community (faculty and students) as well as students of other educational institutions, mentors, investors and corporate members through registration.
If you're interested to apply to be an exhibitor or want to find out more about our sponsorship opportunity, please email to incubation@smu.edu.sg.