Incubation Criteria
SMU has set up an Institute of Innovation and Entrepreneurship ("IIE"). IIE has established a business incubator, called SMU Business Innovations Generator ("SMU BIG"), to help aspiring entrepreneurs build companies that can create significant value to this world.
SMU BIG provides various incubation services for entrepreneurs and start-ups. It is open to all SMU students, alumni and staff, SMU's affiliates under the SMU Affiliate Programme, students from polytechnics and other third parties including recipients from the I.JAM and the POC and Technology Incubation Scheme of the Academic Entrepreneurship programme.
The qualifying criteria for admission into SMU BIG are listed below:
Differentiation
Scalability
Market Potential
Quality of founders
Incubation Structure
Our incubation program focus on helping start-ups navigate the process of taking their idea to market in 12 months.
SMU BIG incubation structure consists of 4-stage process:
Business model validation stage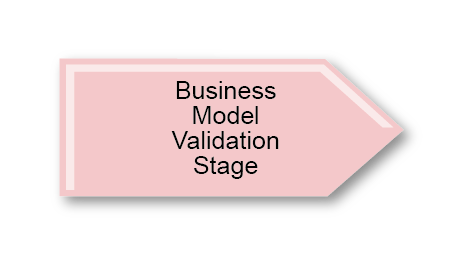 Innovation Development stage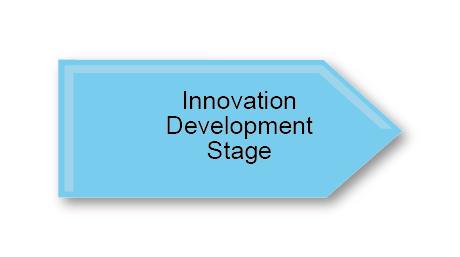 ​
Go-To-Market & early customer acquisition stage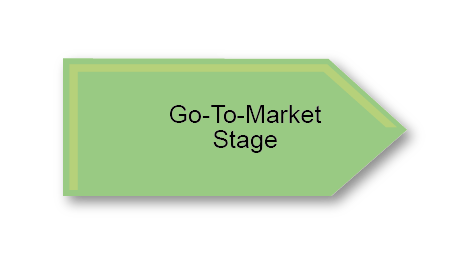 ​
Business Plan/Financial Modelling stage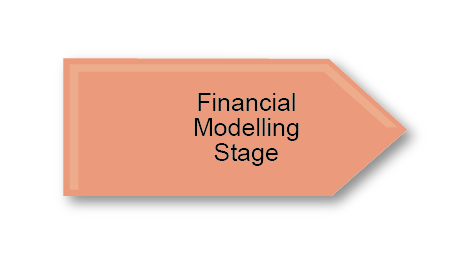 ​
Incubation Process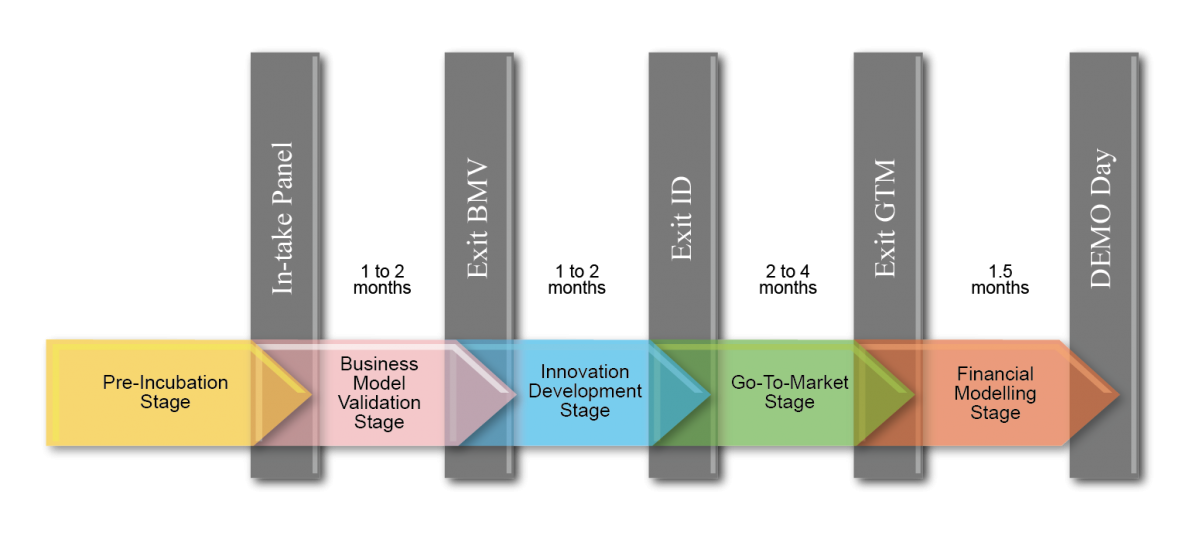 Co-working Space
SMU BIG Incubator /co-working space for entrepreneurs, where startups developing new businesses come to work in an office space with mentoring, workshops, classes, Wi-Fi, meeting rooms and other support services.
The operational hours of the SMUBIG Incubator are as follows:  
Weekdays: 8:00 am to 10:00 pm  
Saturdays: 8:00 am to 5:00 pm
#B1-40, School of Accountancy
60 Stamford Road
Singapore 178900
SMU BIG Incubator provides 2,600 square feet of co-working space dedicated to housing up to 25 early stage companies. SMU BIG Incubator offers hot desks to companies in the newly built co-working area. Centrally located on campus at the basement of School of Accountancy, SMU BIG Incubator entrepreneurship space gives resident start-ups direct access to printing facilities, conference and interaction rooms with wireless internet access.

Occupants of the incubator space enjoy access to facilities as well as to a unique ecosystem comprised of mentors from the various industries. SMU BIG Incubator strives to enhance the vibrant culture of entrepreneurship within our academic community and the current and future start-ups that result from the tremendous capability of the Singapore Management University.
Mentorship
SMU BIG strongly believes that several promising start ups fail because their founders were starting a company for the first time and did not have advisors with substantial industry experience ("Mentors") to advise and assist. To improve the chances of a start up's success, we require every Incubatee to be guided by a Mentor from SMU BIG's list of mentors.
SMU BIG Incubatees will be required to engage one or more business mentors for the following purposes:
Business Model Validation
Innovation Development
Go-To-Market and early customer acquisition
Business Plan/ Financial Modelling
IIE has constituted a pool of mentors to help different types of businesses to improve the chances of success of young start-ups.
A mentor will be engaged by an Incubatee for a period of 2 months. This is renewable up to a maximum of 1 year in 2-month cycle.
An Incubatee is to submit a record of mentor meet (ROMM) online after meeting up with the mentor to update on the progress.
To provide an evaluation of the mentorship at the end of every 2-month cycle.