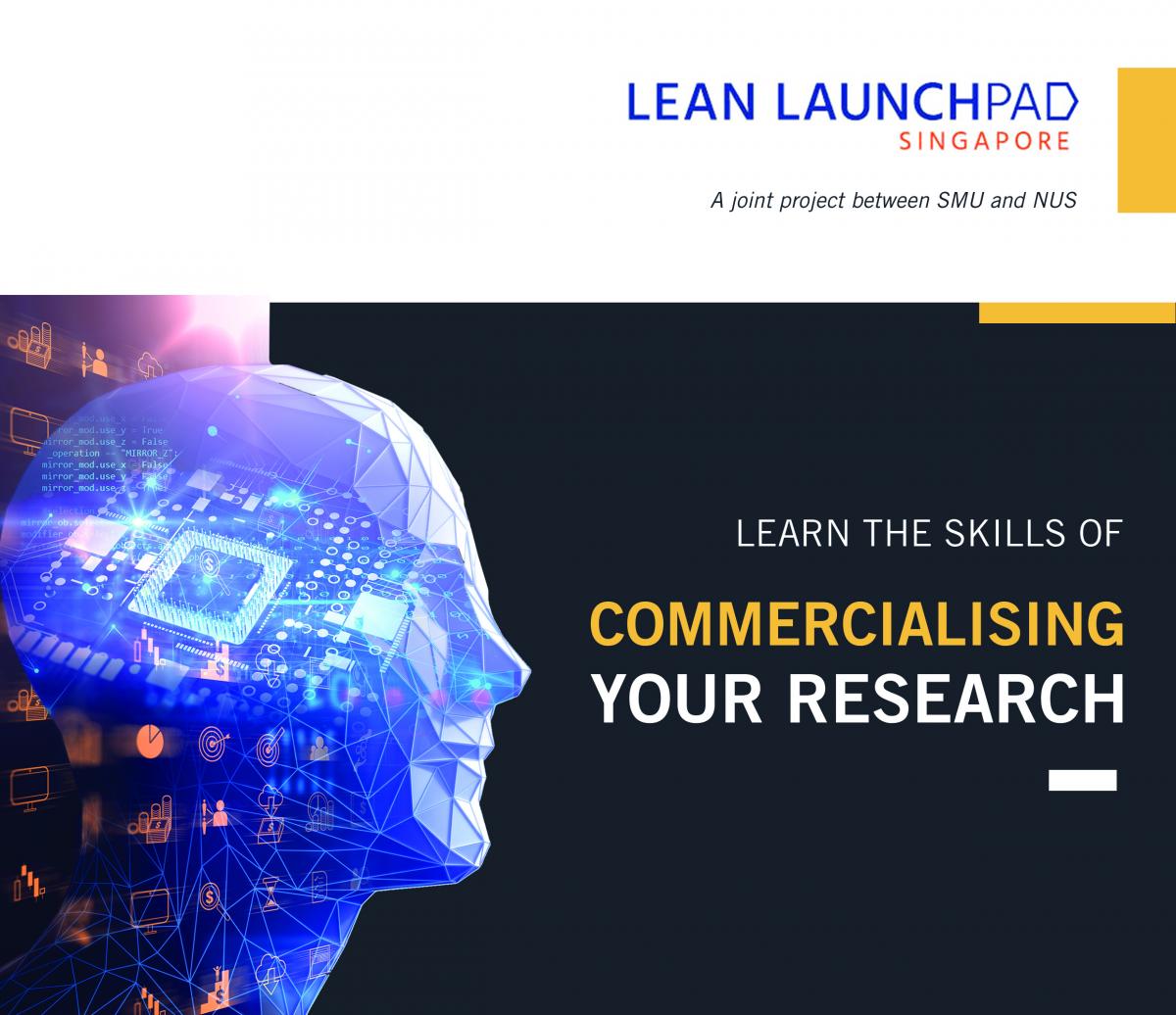 Programme Background & Aim
Modelled after the National Science Foundation (NSF) I-Corps programme in the United States, the National Lean LaunchPad Programme ("Programme") prepares scientists and engineers to extend their focus beyond the university laboratory, and accelerates the economic and societal benefits of research projects that are ready to move toward commercialization.

Programme Description
Conducted over a 10-week period, the Programme uses the Lean start-up methodology and emphasizes rapid, iterative and low-cost experiential learning, with participants focusing on discovering customer problems that their technology can best solve, and exploring the right business model to deliver their solutions.
Week 1: Bootcamp
Week 2-9: Workshops (8 weekly workshops)
Week 10: Final Presentations Day

The objective of the Programme is to cultivate an entrepreneurial mindset among researchers and to equip them with knowledge of the "front-end" of the technology commercialisation process. By pushing researchers to get out of the lab and talk to potential users and customers, they will better understand users' needs and think from customers' perspective, so that they can discover the unique value proposition that their technology can bring to the market place. With the right product-market fit, they will have a better chance of commercialising their technological inventions.
Program tracks include:
Biomedical Sciences, Medical Technology, Life Sciences,
Engineering, Physical Sciences
ICT (software, web-based, app)
Cap Vista Track (defence/commercial technologies)

Who Can Apply
1. Project teams may apply to commercialise a technology project.
Teams should comprise: Principal Investigator/Inventor or senior
post-doc and may include 1 or 2 other team members.


2. Research teams supported by publicly-funded Institutes of Higher Learning and Research Institutes in Singapore.




3. Individuals may apply as Business / Entrepreneurial Leads to join a technology team. Graduates, MBA and MSc students, working professionals with business training or entrepreneurial experience are eligible.
International Market Validation Grant
To access an overseas market, LLP graduating teams are eligible for a grant of up to SGD$10,000 to support further market validation work overseas related to their project. The grant will be administered by the National University of Singapore (NUS), co-funded by the respective institutions and NRF Singapore.