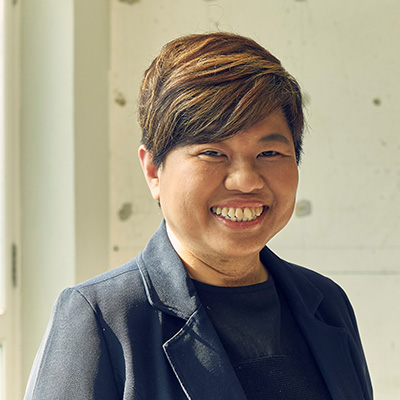 Sally Sim
Sally is the Senior Manager of the Institute of Innovation and Entrepreneurship (IIE) at the Singapore Management University (SMU). In her role, she is responsible for all corporate functions of the Institute, covering Financial Management, Performance and Management Reporting, Process Transformation and Human Resources.
Prior to joining SMU, Sally worked as a Business Advisor with various small medium enterprises (SME), providing SME mentorship and business advisory pertaining to financial, human capital, procurement and system implementation. Sally was also appointed by Enterprise Singapore as the SkillsFuture SME Mentor and mainly focused on mentoring F&B companies. She found that nothing satisfies her more in this season of career than helping small businesses go automated, making corporations more efficient and contributing to the overall growth of a business. Sally was also invited by UOB-SMU Asian Enterprise Institute (AEI) as the Project Advisor for SMU students and is currently the Panel Advisor for AEI's "Ask Our Experts" portal.
In 2016, Sally co-founded a private membership club known as Straits Clan and assumed the role as the Chief Financial Officer and Advisory Board Member of the Club. She was involved in the investment seeking phase and was responsible for strategic planning, full spectrum of financial operations, HR, and corporate secretarial functions in the company, as well as a key executive member in the construction and opening of the Club.
Sally's regional experience span across a wide range of SME and MNC sectors, including F&B, membership clubs, integrated resorts, hotels and education. Sally holds a Master of Accounting and a Bachelor of Business Degree in Business Finance.
In her spare time, she travels for mission trips to help the less fortunate. Sally loves music and singing and enjoys watching drama series. Her favourite fruit is durian (major weakness).