Overview

Programme Description
The SMU-Wavemaker Venture Building Programme (SMU-Wavemaker VB) is a three-month training programme to groom aspiring entrepreneurs with no/minimal business experience to build and scale innovative startups. The programme will cover frameworks of ideation, team formation, lean startup methodology, product/market fit and fund raising. It will help participants build a stronger foundation in their entrepreneurial pursuits, thus increasing their chances of success in the long run.  
SMU-Wavemaker VB programme is part of the Enhanced Startup SG Founder Programme's Train track, which aims to provide aspiring local entrepreneurs with a strong foundation in entrepreneurship to enable them to build successful startups. 
The bonus track for this programme includes highlight on environmental, social and governance (ESG) which is key to today's business landscape. Corporates and investment companies are using ESG as one of the key criteria in their selection of partners and investments. Participants will gain a better understanding on the importance of ESG and get greater insights into the available opportunities through the bonus track of the SMU-Wavemaker Venture Building Programme.
Startups founded through the SMU-Wavemaker VB programme will be fast-tracked for the Startup SG Founder Grant. To tap on the grant, startups must be formed with minimally three Singaporeans and/or Permanent Residents, inclusive of founder(s), of which at least two must be first-time founders.

If interested, please apply here. Our programme managers will be in touch during the screening and selection process.
Eligibility
Applicant :
Must be a Singapore Citizen or Singapore Permanent Resident.
Must not be holding onto any active business entity (excluding sole proprietorship)
Must not have received any funding from any other government organisation (e.g. SGUnited Traineeships and SSG Founder grant)
Should not be under any form of employment (excluding freelancers and individuals who currently have a sole proprietorship incorporated)
If applicant is enrolled in any full time studies, applicant has to be final year students (final year students will not get stipend)
Able to commit full-time to the programme for 3 months
For more information on the eligibility criteria of the programme, please click here.
Application for SMU-Wavemaker VB April cohort is open now.
---
About Wavemaker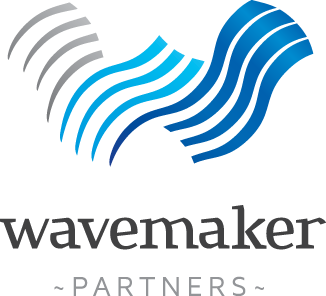 Wavemaker Group is a multi-faceted cross border venture capital firm founded in 2003. The firm is dual headquartered in Los Angeles and Singapore and has raised over $400M across multiple funds. We currently have a team of 40 people across both sides of our practice. Wavemaker is one of the most active early stage investors in Southern California and Southeast Asia and has invested in over 360 companies in the last 17 years.
Wavemaker is the regional partner for Southern California and Southeast Asia of the Draper Venture Network (DVN), the world's leading VC collective comprising 10 firms across 5 continents.
Find out more about the Wavemaker Group.