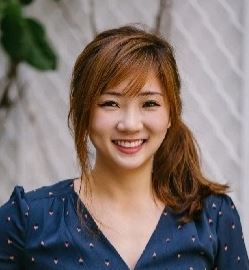 Amelia Chen
Amelia is Senior Manager (Marcomms) at the Institute of Innovation and Entrepreneurship. She supports various programmes in the Eduation and Incubation portfolio, including Business Innovations Generator (BIG), Commercialization, Global Innovation Immersion (GII), education scholarship, student clubs and other various activities.
Prior to SMU, she worked on a couple's journaling app which was subsequently acquired in 2014. She enjoys bringing people together, and helped make the inaugural Slush Singapore in 2016 happen. 
She picked up HTML as a kid while trying to edit her shopfront on Neopets and made a website on Geocities for her best friends. These days, she uses drag and drop.
In her free time, if there's any at all, she tries to be out and about -- be it yoga, dancing or taking long walks or going hiking. One of her intentions of 2021 is to be less of a couch potato.