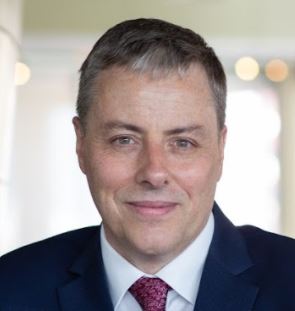 Hugh Edmiston
Senior Vice President, Administration
Singapore Management University
Hugh Edmiston is Senior Vice President, Administration at the Singapore Management University. As a member of the senior executive team, he is responsible for providing leadership in the administrative and operational functions as well as developing strategies for the University's key focal pillars of Industry, Internationalisation, Innovation and Entrepreneurship. 
Hugh has significant experience spanning a wide scope of administrative and operational functions across the University, and in providing leadership in change management and merger and acquisitions. He has also held non-executive positions in various commercial board and public sector committees.
Prior to joining SMU in 2020, Hugh was the Vice-Principal Business Development and Director of Corporate Services at the University of Edinburgh. He was responsible for 10 groups which include finance, property and the commercialisation of research and services. He led a number of the University's strategic projects such as the Edinburgh City Deal Data Driven Innovation project, and the Biomedical Campus Investment Partnership.