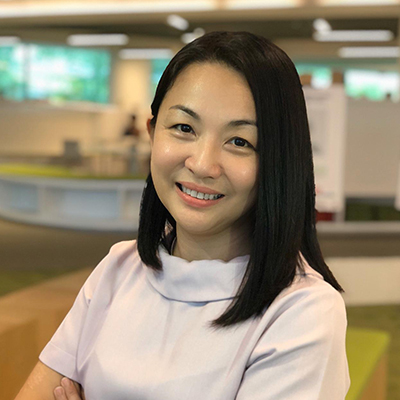 Jaclyn Chang
Jaclyn is a Programme Manager at Institute of Innovation & Entrepreneurship (IIE). She manages the Global Innovation Immersion (GII) programme at SMU.
She worked several years in the hospitality industry before she completed her bachelor degree studies in 2007. In 2011, she was successfully awarded the scholarship from James Cook University Australia to carry on her studies in Master of Business Administration. She has been working in different tertiary institutions in their Student Recruitment, Marketing and Careers departments.
Jaclyn is the member of Golden Key International Honour Society since 2011. This membership is only granted for students who are in the top 15% of their peers based on academic achievement.
Jaclyn received "Award for Excellence" in 2012 for outstanding achievement in category of 'Partnership and Engagement' for creating effective partnerships and innovative marketing strategies leading to a 150% increase in student numbers for her previous organization.