In IIE, we have both applied and original research projects/programmes, and some of the ongoing projects/programmes are:
Introduction to Singapore Business Dashboard
Singapore Business Dashboard (SBD) is an initiative driven by Professor Gerry George, Dean of Lee Kong Chian School of Business, SMU, in collaboration with Dr. Lin Yimin from Institute of Innovation & Entrepreneurship (IIE), SMU.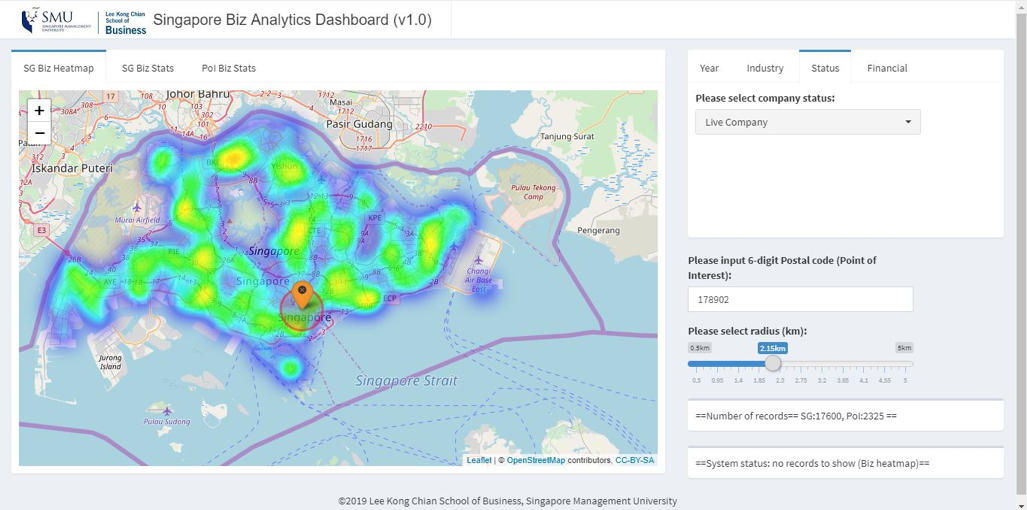 Singapore Business Dashboard
Purpose of SBD
Singapore is the region's business and innovation hub, with more than 50,000 companies registered per year and venture capital investment received on a significant scale (SGD$6.65b in 2018 ). The purpose of SBD initiative is to give all business ecosystem stakeholders (local government agencies, firms, business associations, start-ups, entrepreneurs, investors, and people outside of Singapore) a clear view on Singapore's business and entrepreneurship landscape in both temporal and spatial horizons, and serving as an analytic platform for people to gain insight of business trends and pulses. SBD will further enhance Singapore's Smart Nation development by providing powerful intelligence platform for better business and policy decision making.
Unique Features of SBD
The SBD is the first landscape analysis platform for companies and startups in Singapore. It is integrated with location intelligence, and provides the opportunity to explore industry dynamics in various areas in Singapore
Functionalities of SBD
The first stage deliverable (SBD v1.0) is a demo system with The Accounting and Corporate Regulatory Authority (ACRA) business registration data (2009 to 2018) as data source. It supports multiple query filters and has different visualization types.
Query Filters:
Temporal horizon: support user selected company registration year (single and multiple)
Spatial horizon: support user defined range query (center at a postal code input by user)
Business horizon: support business status (e.g., live company, strike-off), and paid-up capital
Visualisation of Query Results:
Visualization of distribution of qualified companies in Singapore, using density heat map
Visualization of industries breakdown of qualified companies, using bar chart and staked area lines
Example Applications of SBD v1.0
Identification of business hot zones: enables identification in both business creation and close
Identification of industry hot zones: users can identify hot zones in Singapore for one or multiple industries, this will help users to better understand industry clusters in Singapore.
Investigation of industries dynamics: this will help users to understand given location's competitive advantages and business dynamics. This is especially useful for organization to gain deeper insights into its surrounding area, and based on it to explore opportunities to better serve its surrounding community.
Comparison study of different areas: Users are able to compare business activity level (operationalized as number of companies in total) as well as breakdown in different industries within the given range of Point of Interests.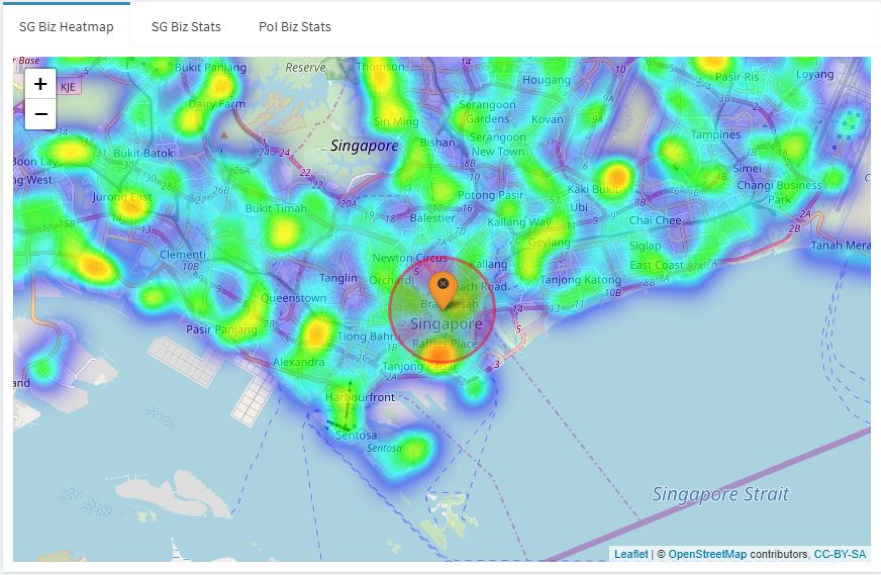 Density Heat Map Visualisation
Priming Regional Market Focus or General Capabilities - A Randomized Control Trail Approach
The Start-up CApability, Learning and Empowerment (SCALE) project at SMU aims to bring to Singapore start-ups the ability to grow and scale up through targeted training, mentoring, strategy optimization, feedback and networking. In this project we survey new start-ups to provide feedback, and use interventions like providing to them free workshops and mentoring sessions so they could potentially improve their performance. We also investigate how such interventions affect the start-ups' performances and their internalization behavior.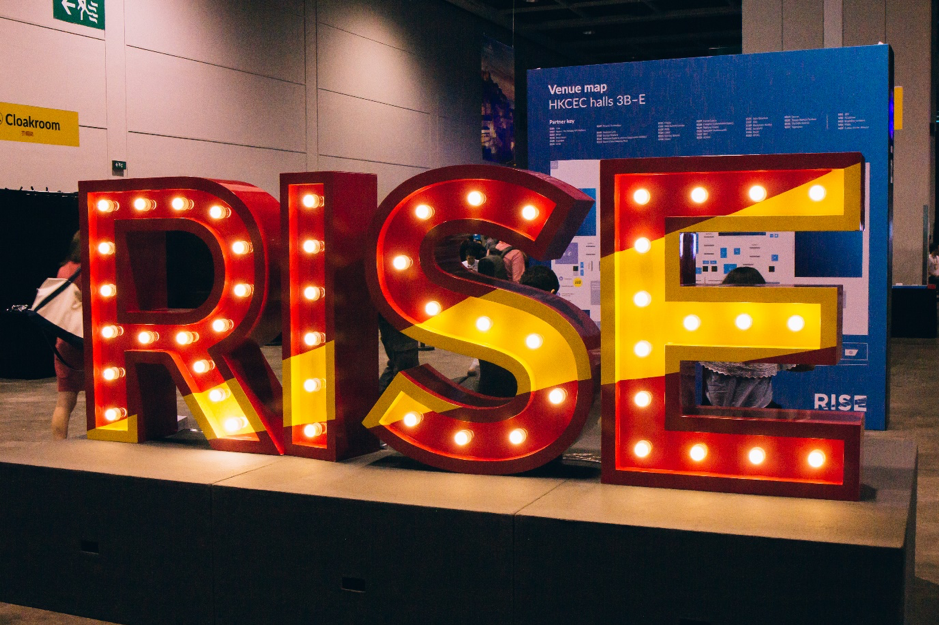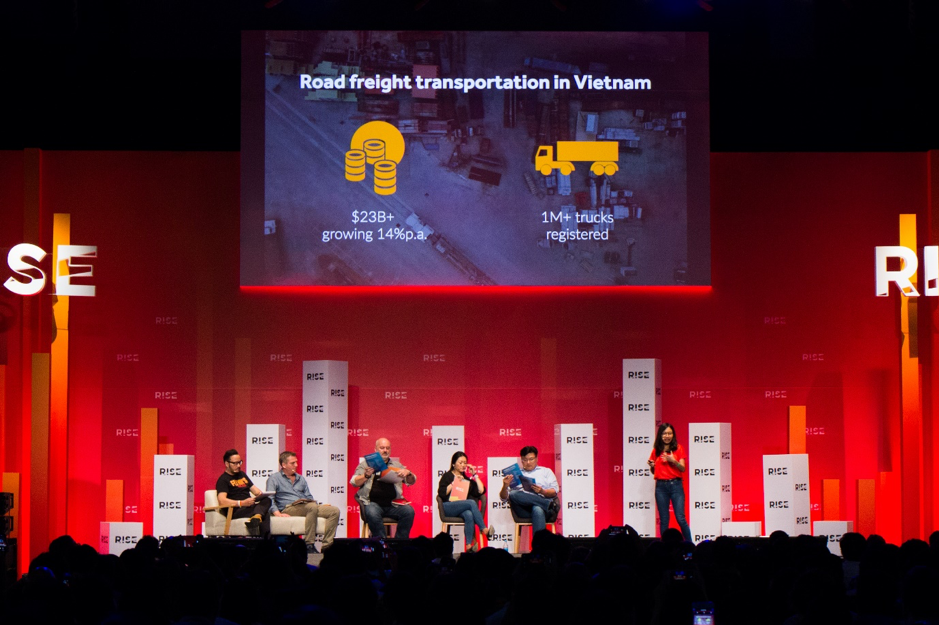 Resources Acquisition in Entrepreneurship Activities
Resources acquisition is a critical process in start-ups & entrepreneurs' activities. Start-ups/entrepreneurs need to identify the different types of resources they require like funding, human capital, marketing channels etc., and the need to acquire the required resources efficiently. In this project we investigate how entrepreneurs utilize their social capital to acquire resources, and what are the factors that impact resource acquisition's quality and efficiency.
Knowledge Management in Firms' Innovation Process
More and more firms are now considered as knowledge driven businesses. How knowledge plays a role in firms' innovation processes and how innovation behaviour contribute to firms' performance are of great interest to their decision makers. In this project, we use patent data as a proxy to measure and analyse firms' innovation behaviour in the knowledge landscape, as well as to investigate the knowledge transfer mechanism between firms' innovation teams.