Ask-Me-Anything (AMA) - Clewyn P
Tuesday May 05,2020 | IIE News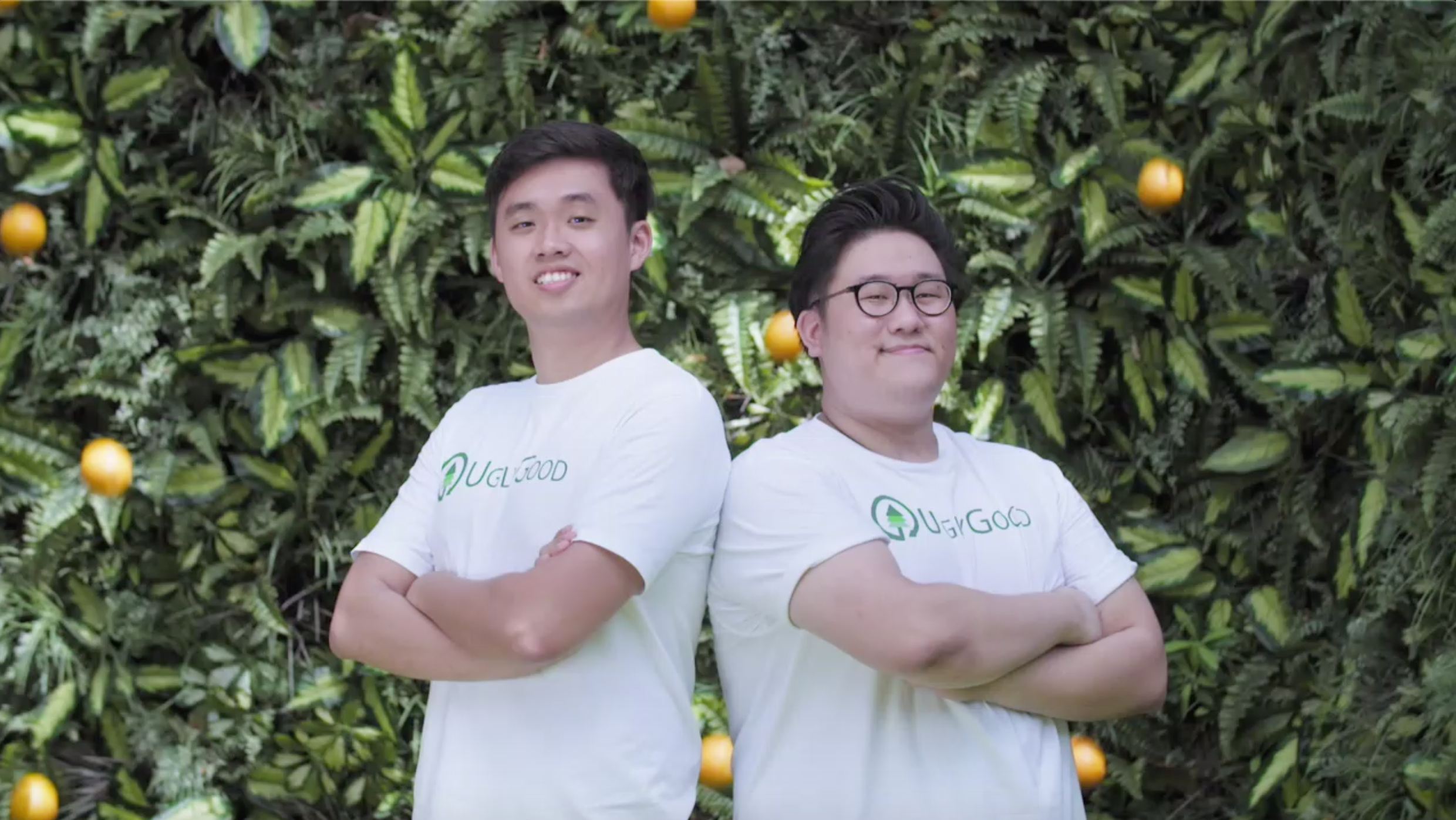 Clewyn is the Co-founder of UglyGood, a social enterprise that specialises in B2B organic waste recycling by transforming food waste into valuable resources and products such as animal feed, natural cleaners and essential oils. UglyGood was incubated at SMU Business Innovation Generator (BIG) during Clewyn's course of studies at SMU with his co-founder Jeremy Lee.

UglyGood started developing their line of cleaning tablets and products under the brand name SimplyGood last year. The aim of SimplyGood is to galvanise consumers to reduce plastic and packaging waste through its innovative products. The agility of the business was demonstrated when COVID-19 situation surfaced late last year. In a short span of just over two weeks, they developed an eco-friendly food grade hand sanitiser. Since, SimplyGood has supported the local community by donating over 1,500 spray bottles and 500 litres of these sanitisers to front line workers, beneficiaries and local F&B businesses.
Caption for main photo: Clewyn P - Bachelor of Accountancy (BAcc), Class of 2018 (left) and Jeremy Lee - Bachelor of Management Information Systems (BSc), Class of 2018 (right)
---
Is being a founder as rewarding as you envisioned it to be when you first started?
Before entering SMU, I already had the aspirations to start my own company. My family background also steered my decision to start a business. My maternal family is made up of professionals and corporates, while my paternal family is made up of entrepreneurs. Growing up, I had the privilege of having both perspectives – what the working environments are like, how it translates to their character, and how they bring up their children.

Initially, my idea of being a founder was largely influenced by how the media glamourised it. All the exciting news and success about tech startups such as Facebook, Google and others being worth millions and billions was inspirational and something many of us founders dream of. Naturally, it was also a story that I was drawn to. More importantly, what intrigued me was how an idea could transform behaviour and create impact to the society, the same way Facebook has, for example.

The truth is, there are many ups and downs, being at the frontline and fighting with your team. Reality hits and gives an uppercut!

What is truly rewarding is having to manage a real team, being hands-on, seeing ideas materialise over time, and creating a positive impact to the community. It is more than being just commercially successful. Seeing what I have created can help improve lives of people – the community, my employees and my business partners, is really amazing. Recently, we partnered with DBS Bank to give free food-grade hand sanitisers to social enterprises in Singapore, thereby helping over 7,000 beneficiaries at the onset of COVID-19 outbreak. It was extremely fulfilling knowing that we have done something for the community that we cared about.

I also appreciate how I get to learn every day. Being an entrepreneur is really dynamic. It is not being the smartest or the most capable in the team. It is really listening – listening to your team, your employees, business partners and consumers. I feel that I learnt so much more as compared to if I were in a corporate environment.
 
Do you have any regrets in choosing to be a startup founder?
When I reflect on our three-year journey in creating UglyGood and now SimplyGood, I sometimes cannot help but wonder if things could have panned out better if we had done certain things differently or if we had persevered on certain decisions made.

For any founder, this is something that we have to contend with. A large part of being an entrepreneur is really having to make hard decisions, whether to let go, move on or stay on course.
 
What is your advice to aspiring founders or young startups, especially how they can push through tough times like now?
I think for all founders, there is one thing you must have in you. And, that is grit.

It is that "never give up" attitude. It is what pushes you on over long period of time and keeps you going even during the toughest moments. Grit is what keeps you on course, and helps you maintain that vision so that you can adapt when the opportunity or conditions arise.

More importantly, you also need to learn how to say no more than yes. There will be a lot of things being thrown at you, and you have to decide whether to spend that energy or resources on or otherwise. You need to be very focused – in fact laser focused!

Practice discipline and do not let your emotions disrupt your plans.
 
But, that can be a contradiction can't it? Some entrepreneurs are deeply connected to the business and are very passionate about what they do. Many times, they are guided by their emotions. How do you distinguish that?
Yes, I do agree that it is a contradiction at times. So, my advice to any young founder or aspiring entrepreneur is that you need to be able to distinguish between different things: Passion helps you know your end goals and what motivates you, but be level-headed and logical about how you get there.
 
Why do you choose to create a company that focus on social impact or sustainability issues?
Throughout my course of studies at SMU, I joined several startup competitions and events organized by SMU Institute of Innovation and Entrepreneurship (IIE). That was when I saw how business itself can be a vehicle to create impact to the community and to individuals.

The experiences gain during this time truly changed my mindset where I realised being a social entrepreneur can also incorporate a higher purpose. It allows me to marry both commercial success and be able to do something that can benefit the society and the world.

There are actually many out there who want to do something meaningful. But, many people think that it cannot be done at the same time; that they have to get a job or climb the corporate ladder first before they can do or give back. However, you will never know when is a good time to start and you may end up being caught in the rat race or the daily grind which inadvertently delays that intention. I think you shouldn't have to wait and it can be done together.
 
Should one get some exposure in the industry first before creating a startup or try to start a business while studying?
Why not challenge yourself to do both at the same time? :)
I do believe internships are a good way to gain industrial exposure. While internships may not provide the same rigor as full-time employment, it does allow you to expand your horizons over how the corporate or industry environment and where your inclination lies. During my time, I took on internships in different industries and functions, in companies such as SIA, EY, UOB, Nexia TS. This gave me the opportunity to observe and learn new skills which eventually led to my decision in career choice.
I think this is absolutely crucial for aspiring entrepreneurs because you should not be too quick to dismiss corporate jobs without first experiencing them. It may even strengthen your conviction for entrepreneurship.

At the same time, I also recommend developing a startup during your undergraduate days because you are connected to a fantastic support system of mentors, peers (potential co-founders) and programmes. Treat the university as a sandbox environment for you to experiment, to fail and iterate without any fear or judgement. It is the perfect lab for taking your ideas to the next level.
The earlier you start, the more time you have to learn and grow, and pave your journey of running a startup once you graduate. That is something I was very glad we did with UglyGood back then at SMU IIE. With that said, juggling all of these along with your studies can be tough.
An alternative you might want to consider is doing internships in startups in different industries to gain some exposure and draw inspiration in developing your own startups.