Ask-Me-Anything (AMA) - Leon Qiu
Tuesday May 05,2020 | IIE News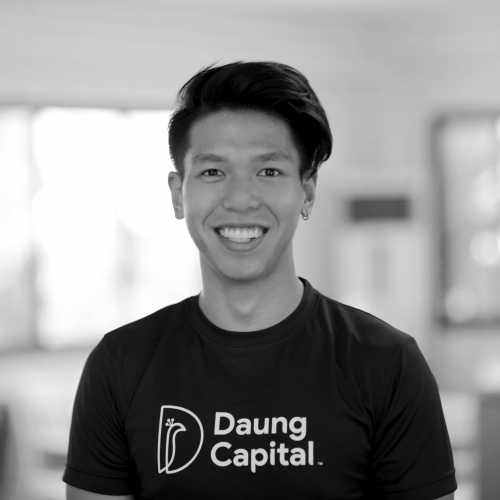 Leon Qiu is the founder of Daung Capital, a financial service provider empowering the working class of Myanmar. Daung Capital was one of SMU IIE's incubatees and was acquired by GET All Myanmar early this year and Leon currently acts as its CEO. Leon is also an advocate for youth entrepreneurship and helping young learners. He created the Be More™ curriculum, a one-of-kind module specialising develop the essential skills on open-mindedness, resilience and enthusiasm for the youth. Recently, Leon was awarded the Impact Entrepreneur of the Year 2020 by Action Community for Entrepreneurship.
Caption for main photo: Leon Qiu - Bachelor of Marketing (BBM), Class of 2010, Master of Science in Wealth Management (MSc), Class of 2015 and currently pursuing Doctor of Philosophy in Business at Lee Kong Chian School of Business (LKCSB)
---
Why do you choose to create a company that focus on social impact or sustainability issues? What drives that vision?
I chose to create a company that was blatantly profitable and not shy about being so, with undeniable social impact created as a by-product. Undoubtedly, the future will require corporations with a minimum a double bottom line agenda. Societal expectations continue to escalate, and now corporates better do well and do good to thrive.

What drives the vision for me personally, its really this awesome opportunity to create employment for others. We employ a 160 people now, but really, we have another 500 family members that depend on these 160 to meet their needs and aspirations. Its very humbling to be in a position to do that for people, but also equally hard as well to carry such a burden.
How was your journey like as a startup founder?
It is a struggle. There is a lot of pain and heartache. You must guard the backs of many, but no one has your back. There is a wealth of discomfort. But through this, there is a lot of personal growth which was what I wanted.
What is the hardest obstacle faced being a social enterprise founder?
That you can make money and do good at the same time. Do not worry, you will get a nice kick when you prove them wrong.
 
How do you push through your worst times?
At my worst times, at my breaking points, I would write notes of encouragement to myself from a future-me persona, telling my present self to hang in there, that nobody understands, but it will be worth it. That the future-me is thankful for my present self persevering through this.
 
What is the best way to impress or nail that job opportunity with a potential employer?
Be interesting. Create something with little. Show me you can deliver value. Show me what your passions are, and that this job is just a stepping stone. Who do you want to be in future, what do you want to build? These would be the things I would look at in a candidate.