SLUSH Away!
Tuesday Jun 09,2020 | IIE News
Being a part of Protege Ventures opens you to once-in-a-lifetime opportunities abroad where you will get unique international exposure. Find out what our students had to say about their experience at SLUSH, a leading startup and tech event held annually in Helsinki, Finland!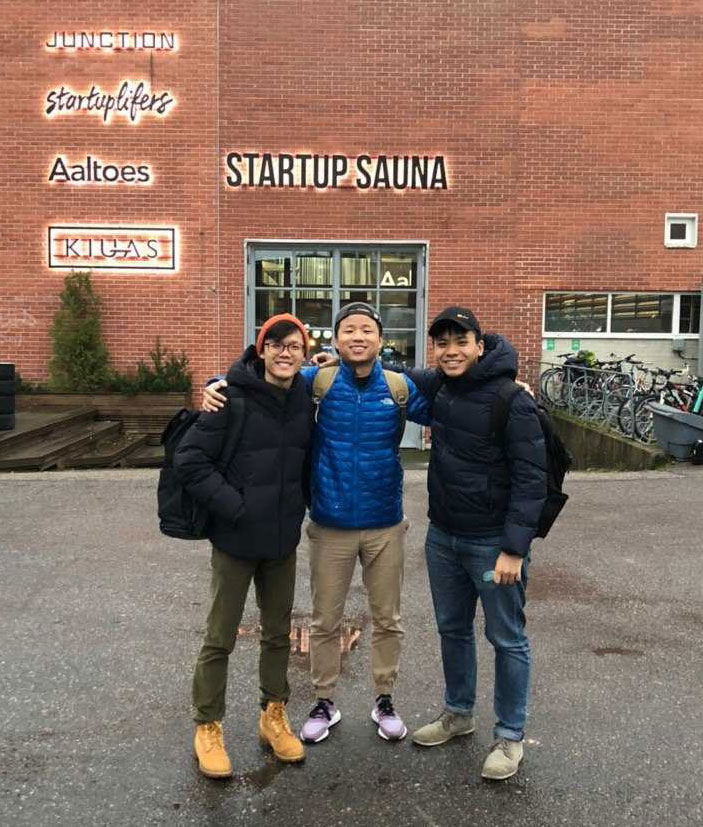 Photo caption (left to right):
Justin Quek - Nanyang Technological University, Business (Class of 2019)
Huang Tao - National University of Singapore, Business (Class of 2020)
Lionell Loh - Singapore University of Technology and Design, Engineering (Class of 2020)
---
Tao: We had a fantastic time attending the Global Student VC Meet Up and SLUSH in Helsinki. Talking to other student-run venture funds from across the globe introduced us to new perspectives and made us feel that we were not alone. SLUSH was just something else entirely! Rarely do you have an opportunity to learn from the best founders, startup operators and VCs in the world and we did just that!
Lionell: We met fascinating startups around the world solving problems we never even knew existed and found ourselves discussing our ambitions - such as starting our own venture fund or venture. In retrospect, some of those plans may have seemed a little too lofty, but when we were immersed in a place concentrated with brilliance, innovation and hope, we were unknowingly infected with the same optimism, and found ourselves emboldened, wishing to change the world too.
Justin: SLUSH was an absolutely amazing experience packed with very intentional startup and VC-related events that really broadened and even challenged my understanding of the tech ecosystem. We got to hear from ex-entrepreneurs and veteran VCs firsthand, in closed and small groups. The quality of information and entrepreneurial "can-do" spirit in Helsinki left us deeply inspired!