Flying Chalks, the Startup that will change the experience of studying abroad
Monday Mar 12,2018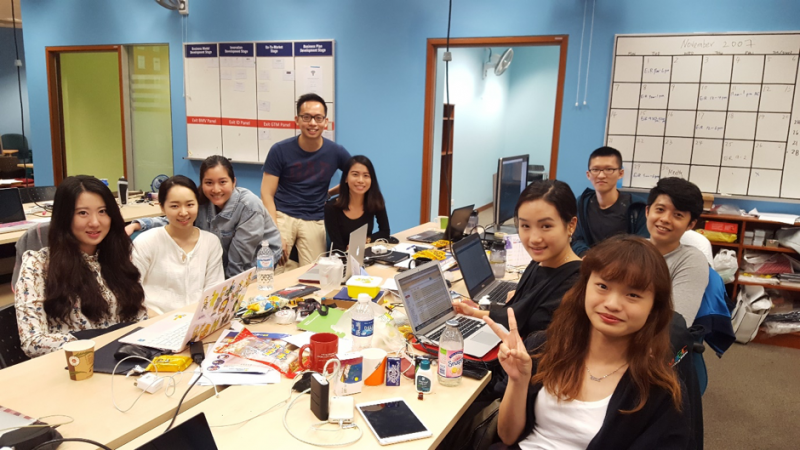 Image credits: Flying Chalks team in SMU Business Innovations Generator (BIG)
With a mission to enhance the study abroad experience of international students worldwide, Flying Chalks was conceived by Melvin, who had difficulties with his own experience studying abroad.
Lost and completely clueless about everything, from the VISA application process to finding accommodation in foreign land, mounting uncertainties and insecurities hounded Melvin. With no one in his vicinity who was able to offer him help and advice, a highly stressful, time-consuming and inefficient planning process followed.
Recognizing that this was a problem for the tens of millions of international students worldwide, it sparked a burning passion in him and he took a leap of faith, incorporating Flying Chalks in 2015. The platform met with overwhelming support—growing to 2000 students from more than 50 universities worldwide within 6 months from its launch. With their success and potential for bigger, better things, they raised their first investment from Expara IDM Ventures, which gave them the resources to expand.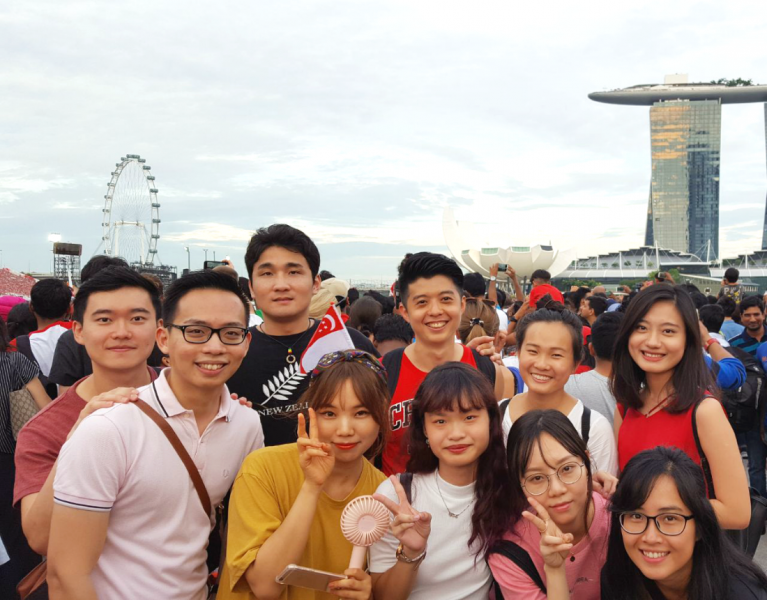 Image credits:Flying Chalks' student community welcoming foreign friends in Singapore
Originally a fully digital company, with the realization that their students needed in assistance in other areas such as finding accommodation and VISA application, Flying Chalks expanded their services. Not only can students come to them for a holistic study abroad experience, they are now able to receive help for their applications or for finding accommodations. They even run their own unique English camps in Singapore for international students!
Within 2 years, Flying Chalks blossomed and now has a network of 50 partner institutions in 17 countries and an active community of 10,000 students from over 600 universities worldwide. Now, it operates in Singapore, as well as 2 overseas market locations—South Korea and Vietnam.
Their mission is to enhance the study abroad experience of international students worldwide. This supports their vision of becoming the first go-to platform for international students worldwide.
"WE CREATE A UNIQUE ECOSYSTEM WHERE INTERNATIONAL STUDENTS AND UNIVERSITIES CAN INTERACT DIRECTLY WITH OR AMONGST ONE ANOTHER."
Sharing information and experiences that will help international students plan the journey of studying abroad as well as the personal connection that is formed between the students offer them invaluable support and advice. Even the partner universities benefit from the brand exposure and having a dedicated channel that promotes their programs to potential students.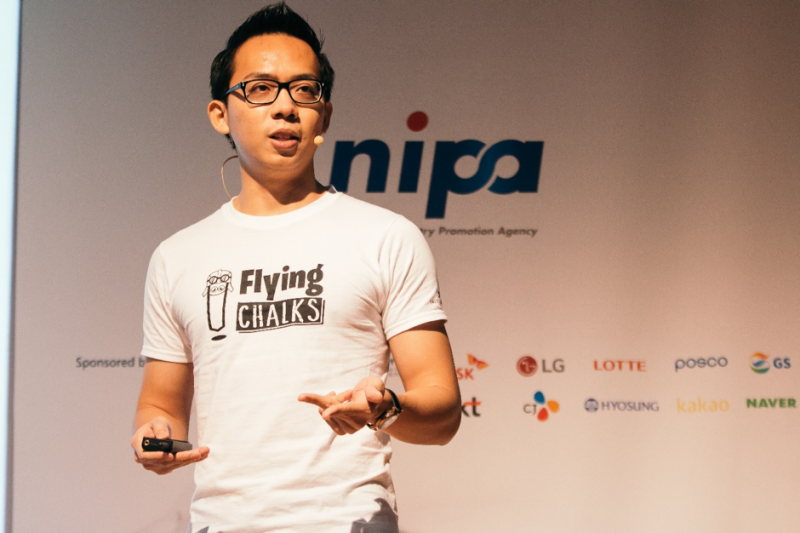 Image credits:Melvin Lee, pitching at K-Startup Grand Challenge in South Korea
Flying Chalks was the first runner-up in the P.A.K Entrepreneurs' Challenge 2016, a competition organized in conjunction with SMU IIE.
The P.A.K Entrepreneurs' Challenge 2016 opened up new opportunities for Flying Chalks as they were more recognized by others.
"It was a huge morale booster to our team as it validated our start-up and provided us with the much-needed resources to grow and expand."
Not only that, it was one of the top 78 teams to be invited to the K-Startup Grand Challenge 2016. The prestigious K-Startup Grand Challenge inspired and motivated Melvin, especially since many of the companies present were on an entirely different level—recording more than million dollars in revenue or having breakthrough research. "It was as if Flying Chalks was standing amongst a group of giants." But it did not deter Melvin, who decided to take this opportunity to befriend the top leaders of these companies.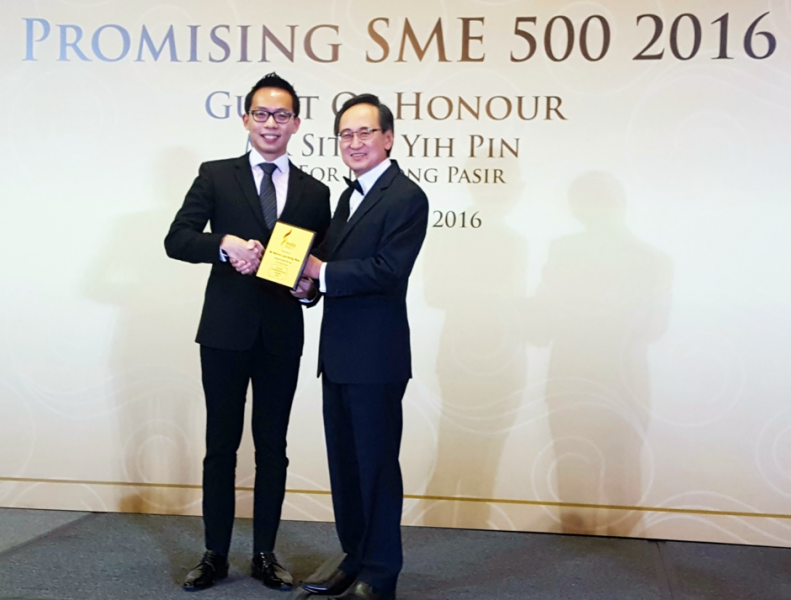 Image credits: Melvin Lee at Promising SME 500 in 2016
It comes as to no surprise that Melvin, the founder of Flying Chalks, also received the "Youth Entrepreneur Award" from the Small Medium Business Association.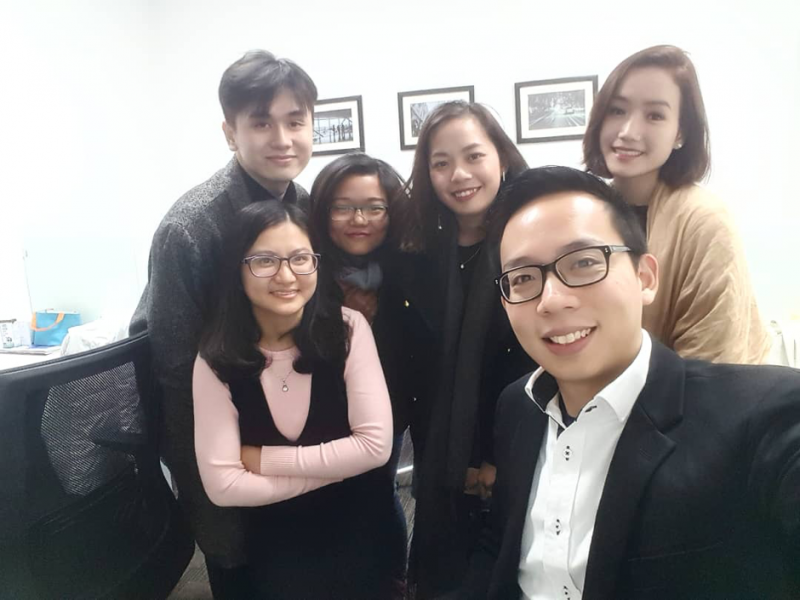 Image credits: Flying Chalks Vietnam Team
Behind every passionate and successful entrepreneur, there is a talented team, and Melvin attributes his success to his talented team.
"I am deeply appreciative of my core team, all of whom have committed more than a year of their time and made countless sacrifices for the company."
One advice Melvin has for all entrepreneurs out there is to always persevere and look back at how far you have come. When things get tough, it always helps to look back and see how far a big idea in your head has come. Let that progress motivate you and push you to work harder and go further!
Melvin is always on the lookout for talents to join us in this journey, be it interns or full-time employees. If you believe in their mission and feel like you have what it takes to make a difference, contact him melvin [at] flyingchalks.com (body: Source%3A%20SMUIIE%20website) (here)!