Looking for the perfect watch? Look no further – SMU student entrepreneur brings watch customization to the next level.
Monday Feb 12,2018
Looking for the perfect watch? Look no further – SMU student entrepreneur brings watch customization to the next level.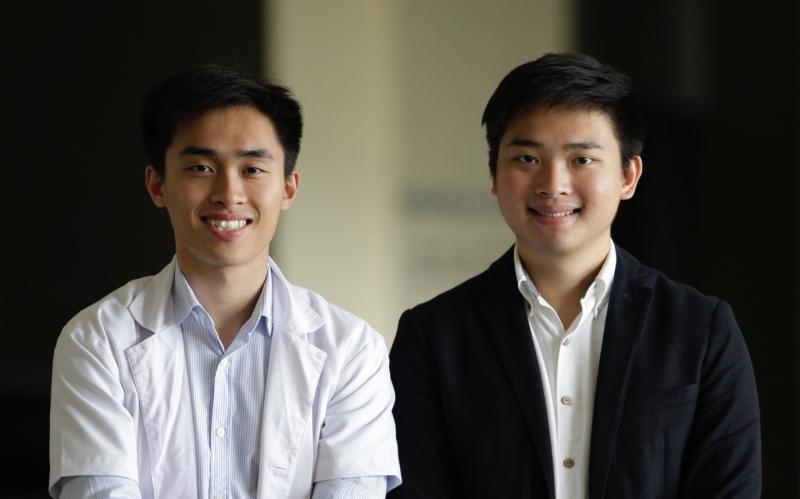 Built on reliable Swiss automatic movement, Schaffen Watches prides itself as a brand that customises unique and meaningful timepieces that speaks to an individual story. "That's how we differentiate ourselves from other brands," said Nicholas Han, who is currently juggling both his role as double degree student in SMU (Bachelor of Science in Economics and Bachelor of Business Management) as well as the co-founder of local watch brand, Schaffen Watches, which he runs with his brother Jonathan Han.
"I never envisioned myself doing something like this," said Nicholas. That was until the summer of 2015, when he participated in the SMU Institute of Innovation & Entrepreneurship's (IIE) Global Innovation Immersion (GII) Programme, formerly known as the Entrepreneurship Immersion Programme. Interning in Belgium with a watch start-up encouraged him and Jonathan to act on their idea of building a watch for his father as a birthday gift. They were then commissioned by the Air Force to build a watch for a retiring colonel.
Sensing that there was an opportunity for something bigger, they joined SMU IIE's Business Innovations Generator (BIG), which provided them the resources and funding to scale through different stages of growth. Collecting over 100 surveys and realising that people were actually interested in paying a premium for customised watches, became a turning point for them.
Nicholas recounted how BIG helped him by assigning mentors from various backgrounds. Ashok Miranda, a mentor at BIG and the former Creative Director at Walt Disney Southeast Asia, was pivotal in shaping the direction of Schaffen Watches. BIG's mentors helped Nicholas and Jonathan kick-start their business and instilled in them the importance of developing their brand along with building a product. "Wisdom and concepts such as branding are what the mentors really brought to the table for us," Nicholas elaborated.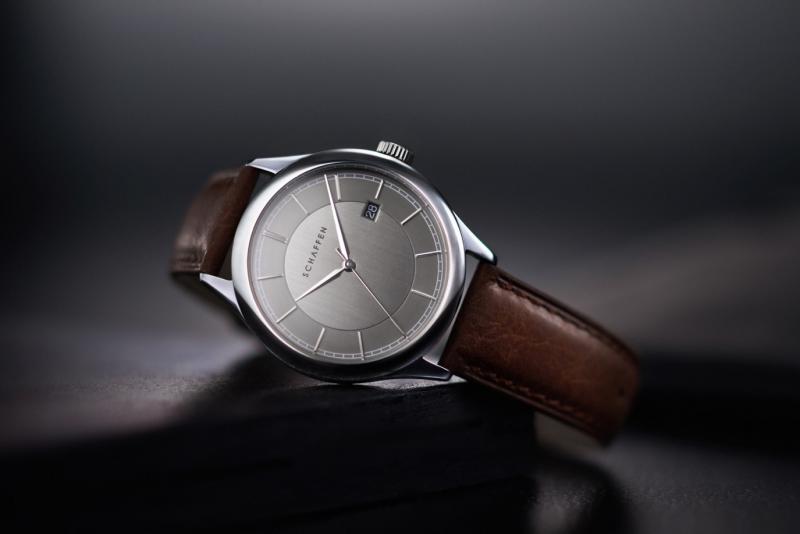 However, starting a business at such a young age with no prior experience is not always rosy. "A lot of practical applications we still have to figure out on our own because no one can tell you specifically how you can set up a watch brand," said Nicholas. He recalls being brushed aside and mocked by suppliers when they first introduced their business. During a trade fair in Hong Kong, they had to pretend to be product managers representing a bigger brand to convince suppliers to initiate conversations with them.
Not giving up, the brothers began to analyse and study online data, deciding which channels they should use to promote their watches, and highlighting that customers could submit their own designs for the face of the watch. To date, they have sold over 300 uniquely customised watches to customers all over the world, including countries such as the United Kingdom, the United States and Germany.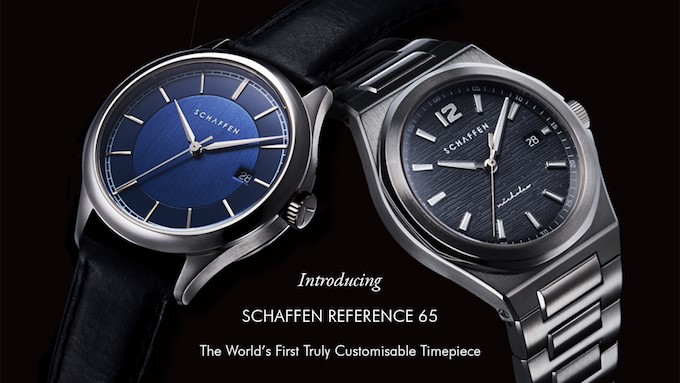 Recently, Schaffen Watches launched a Kickstarter campaign on their newest release, the 'Reference 65 Collection'. The watch allows enthusiasts to customize both the rotor and dial as well. The watch itself took almost a year to complete and six months were put into planning the marketing campaign. In order to keep their watches at a reasonable price while maintaining high quality, Schaffen Watches adopts 3D printing technology from Belgium.
All the hard work paid off as the campaign was a major success, reaching their $30,000 goal within the first day it was launched. Currently, there are 146 backers and over $100,000 in commitments.
It was a very stressful period for both brothers, given that it was their first time trying out such a campaign like this. "For the past month, I've slept at 3-4 am every night so that we could be on the ball and respond to our customers in Western countries as well," said Nicholas.
Moving forward, we can definitely expect Schaffen Watches to explore beyond their online consumer market as they build up on retail collaborations and corporate customisation services.
Schaffen Watches is always on the lookout for potential interns in animation and marketing. If you're interested, please contact nicholas [at] schaffenwatches.com ().
For more information on the Reference 65 Collection, please visit their Kickstarter campaign here.
To find out more about IIE's Global Innovation Immersion, which deadline is 18th February 2018. Click here.