GII Feature: Foo Yong Long
Thursday Sep 24,2020 | IIE News

Foo Yong Long joined Beijing Global View Technology Incubator (BJGVTI) as an Operations Intern as part of GII China in 2019.
---
What was your motivation for a GII internship in summer?
There were 3 driving forces behind my motivation for the GII internship: a fast-paced environment, achieving a global footprint and embarking on a journey of self-discovery. 
Global Footprint 
Doing an internship overseas allows me to expand my perspectives. Understanding the culture, the way businesses are conducted, and the day-to-day life of the citizens changed my thought process in solving problems. 
Faced Paced Environment
Being able to wear different hats within a dynamic work environment will develop my learning skills and train me to be resourceful.   
Self-Discovery
Being independent in an unfamiliar environment will allow me to discover and learn things about myself without the influence and opinions of my family and friends.  
 
How was your experience in China?
I had the opportunity to secure an Internship at a Start-up incubating at Beijing Institute of Technology. With its rich history and thriving ecosystem, Beijing is the ideal place to learn about technology and entrepreneurship.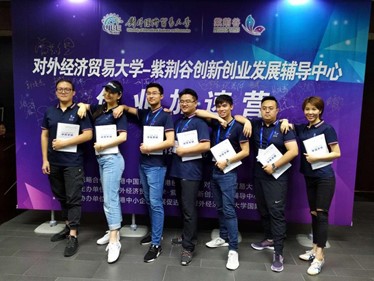 I can say the tech in China's ecosystem has a better integration with the day to day lifestyle of the citizens compared to Singapore. For example, when it comes to purchasing items, many businesses will not accept cash due to the fear of counterfeits and convenience. Even street beggars are placing QR codes on their signboards. 
On the contrary, Singapore on the consumer end is still not as integrated as China. We have certain stores and hawker centres that only accepts cash and nothing else.
A market is always made of supply and demand. On the demand side, consumers regardless of age are generally more open to new technologies and innovations. Massive applications like WeChat, allow the ease of distribution of new technologies. Accompanied with the consumers' openness, new technologies get adopted quickly and will be able to reach massive scale in short periods of time if they provide a value to the end consumer.
I strongly believe that China market will be at the forefront of Innovation. With a massive user base and an increasing middle income, this generates massive amount of adoption rate for new technologies. Technologies can improve faster by leveraging of the huge amount of information and data generated from these end consumers. 
 
What was it like working in a different culture?
The start-up I've worked for is called "Beijing Global View Technology Incubator". They aim to foster collaboration between start-ups in Beijing and Taiwan via events and exchange programmes. Working in an incubator in one of the most volatile start up environments where 100 start-ups were created daily accelerated my learning journey. 
Being an operations intern, I wear multiple hats in the business. I was involved in day-to-day operations such as logistics, ushering and administration of a start-up competition which involved 100+ participants consisting of student delegates and start-up owners from Taiwan and China. To equip the student entrepreneurs with data skills, I was in charge of creating the contents and conducting a 7-day Data Visualization workshop (Excel+Tableau) in Chinese for the student entrepreneurs. The skills attained will help them further develop and create compelling business proposals.
During the off-peak hours, I spent most of my time wondering around the campus and developing the website from scratch utilizing local platforms and software such as Alibaba Cloud and Qifeiye web-builder.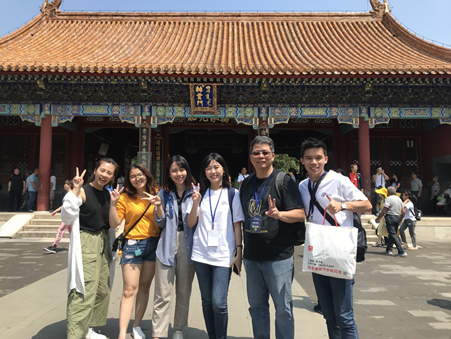 My boss was often out of the office to handle sales/partner meetings. However, he still took the effort to be back in the office to join for team lunches. We will usually check in with him thrice a week regarding our individual projects where he would share his feedbacks and experience to us. 
Can you share a memorable moment where you demonstrated an entrepreneurial mindset?
I was given a deadline of two weeks after the event to develop the website in China. With no process or rules set in place, I had to be resourceful and find out the best platforms to create and host the website in an unfamiliar environment while taking into consideration the handover after I leave the company. 
What I would say was my biggest learning experience from this task was to not overpromise especially when there are factors not within your control and to be detailed in our planning. 
The process and tools of setting up a website in China is totally different. For example, my team and I channelled our efforts into the website development with an assumption in mind that the deploying of the live website will only take a day. We were taken by surprise when we found out that the whole process of deploying will take minimally a week as our content have to be strictly monitored first followed by the verification process.  This caused our project to be delayed by two weeks which was a long duration considering that we were only there for three months. 
What is a valuable skill you learned that will stick with you post-GII?
Due to the nature of our job scope and the heavy emphasis on relationship building, I was active in networking events. I have learned how to present and communicate effectively in Chinese. When working with Chinese counter parts be it for school projects or Internships, I find myself connecting better with them after sharing my experiences.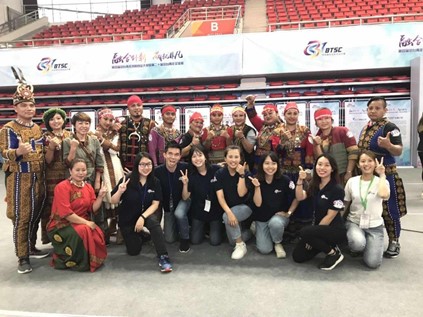 I have adopted an iterative approach to my projects as well. I have learned the importance of gathering feedback and improving the solutions based on feedbacks received. Ultimately, my solution/product should be a manifest of my consumer demands. 
Nonetheless, the greatest takeaway from this Internship will be the friendships I have fostered. Till today, I am still in contact with my colleagues and we even went out for some chilli crab & satay when they came over to Singapore.   
What is a piece of advice or tip for a student on how to make the most of GII? 
Be aggressive and do not be afraid to sell your skillsets.
In a start-up, there are a variety of tasks that differs heavily in skills requirement and scope. Make sure you communicate your value well even after your interview. Three months is a short period and be sure to play to your strengths. 
---
Global Innovation Immersion (GII) is a 3-month virtual/overseas internship at innovation hotspots, where you get to immerse yourself in the startup / innovation ecosystem, work alongside entrepreneurial minds and expand your connections in a foreign market.
Applications are open now for summer 2021! Feel free to sign up for the info session or iie-gii [at] smu.edu.sg (email) us for queries.