GII Feature: Jaime Si Tho
Thursday Jul 29,2021 | IIE News

Jamie Si Tho was a Operations & Strategy Analyst at Zinier in San Francisco in 2019. She is currently a Sales Operations Associate at Integral Ad Science. Read on to find out about her GII experience!
---
Firstly, I think everyone should try to work overseas at least once because you get to know and (maybe) become friends with so many different interesting people and experience a different culture! I was really lucky to be able to join the GII programme and work in the Bay Area! During my three months in San Mateo (about one hour south of San Francisco), I met tons of cool and driven people (most working in tech because of the location) through networking events, hung out in various cities in the Bay Area such as San Francisco, Mountain View, Palo Alto and San Jose and watched my first baseball game at Oracle Park (I'm quite a fan of baseball!). I had so much fun during those three months and miss it everyday! 
What are some important skills/mindsets that are important in an overseas internship?
Personally, I think learning to be open-minded is important when embarking on an overseas internship. There were multiple instances where things did not go the way I expected, but understanding that there are always things that I can learn from every situation (from projects to the smallest tasks) helped me to cope with challenging times. For instance, I was asked to switch gears to work on a project that was quite different from what I was initially assigned after a couple of weeks into the internship. It was unexpected and I was pushed to quickly pick up new knowledge and skills and adapt. 
Being independent and crafting an unique experience that consists of events that truly interests you is important as you maximize your time abroad. I tried to be selective with how I spent my time outside of work and used platforms like Meetup.com and Eventbrite to discover events that I wanted to attend. One particularly memorable experience was when I cycled about two hours from San Mateo to Palo Alto to attend a blockchain startup event, followed by exploring Stanford's campus with a friend who kindly gave me a tour!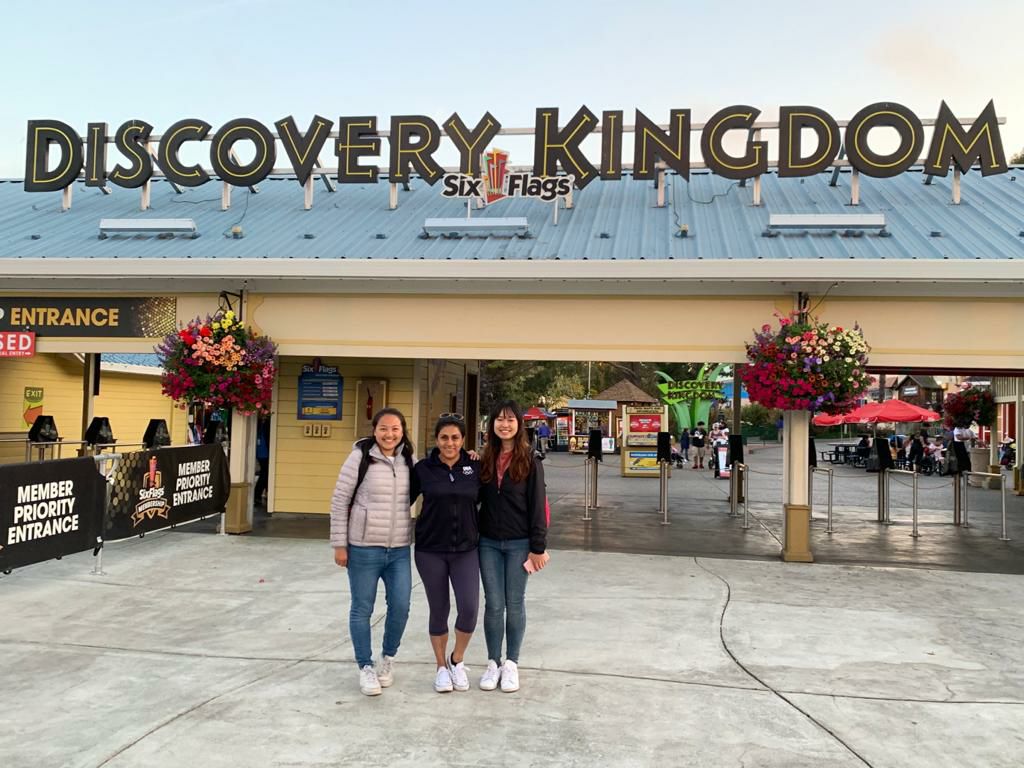 Having a growth mindset can be helpful when you are not feeling so confident as well. During your internship, you may be thrown into the deep end without anyone to guide you but learning how to be resourceful and believing that you can learn anything if you really want to and put enough effort into it. 
You definitely don't need to be 100% open-minded or independent before embarking in an overseas internship but I think that growing as an individual as such is inevitable after the experience just because there are going to be so many opportunities that will push you out of your comfort zone! 
Tell us about the country you went to. Was it difficult navigating through your internship?
Yes, it was different from what I was expecting! Working at Zinier was my second ever internship and I had never worked abroad previously. I was not sure what to expect in terms of American working culture (Hollywood movies and TV shows do not portray it accurately) so I definitely had to adapt to it, which was challenging for me. I worked in a much smaller startup during my first internship in Singapore and I almost always felt at home while working there.
Zinier was a much larger organization but I worked most closely with my team. I guess I had initially expected to collaborate with other teams in a more cross-functional way but that did not really manifest. At Zinier, I felt that we had an open and encouraging culture where anyone felt free to speak their mind and contribute. There were plenty of fun moments and team-bonding events and people don't take themselves too seriously, yet everyone has a really strong work ethic in order to push the company forward. 
Tell us about your company and the industry it was in. What was it like working in a startup and what was your job scope on a day-to-day basis?
Zinier is a software-as-a-service company that focuses on field service automation. Field service is when workers are deployed to various geographical locations to conduct work. Zinier has developed an AI-driven platform that automates processes and routine tasks and allows customers to gain insights and predict issues preemptively, ultimately helping organizations deliver a better customer experience.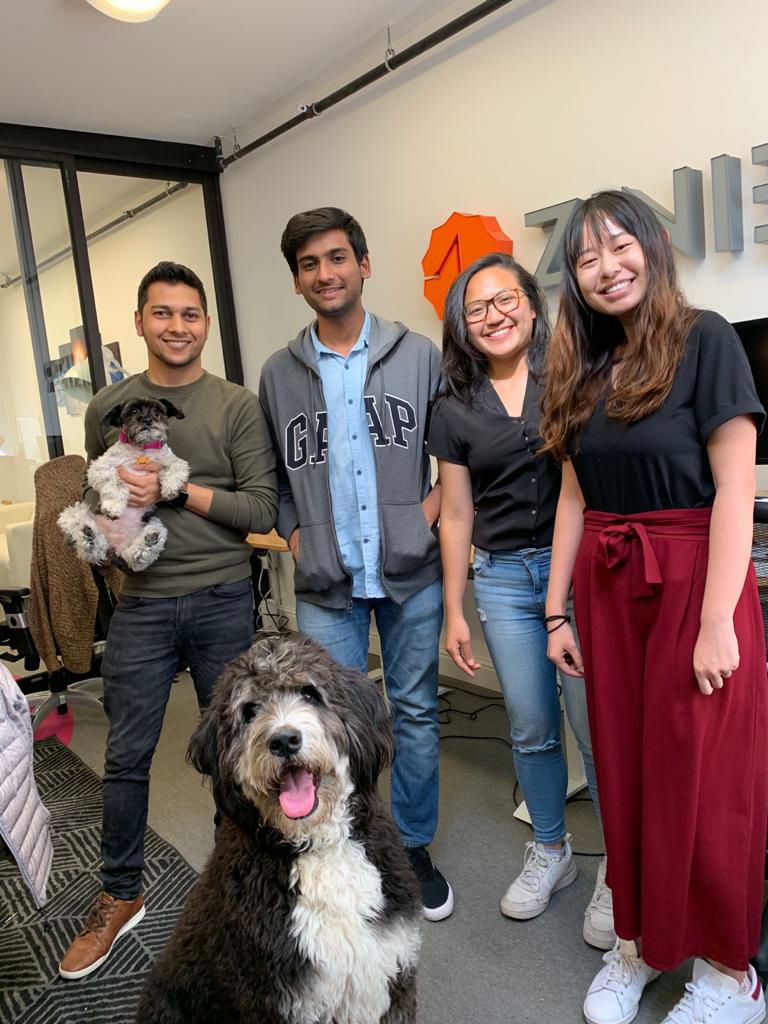 On a daily basis, I worked on the Sales Operations team to help the Sales Development Representatives (SDRs) work more efficiently by allowing them to focus on prospecting and conducting outreach to potential clients. Some of the projects that I worked on include working on building automation processes on sales engagement platforms to manage customer interactions better, and building reports to show the progress of SDRs using various metrics. 
Tell us about a key takeaway you had from GII
There's something to learn from everyone and every event, no matter how insignificant it seems.