GII Feature: Lin Shen Jason
Thursday Sep 24,2020 | IIE News

Jason Lin is a Year 4 Business Student. He joined People Squared as a Marketing Specialist Intern as part of GII China in 2019.
He was motivated to join the GII internship programme because he wanted to explore working in another country and find out more information on the business climate and environment overseas.
---
Why did you choose to intern in China?
I picked China because I feel that it is a land of opportunities. China is the second largest economy in the world and poised to overtake the USA in the future. China has a major influence on Asia/Southeast Asia, especially with the One Belt One Road project that seeks to connect the region geographically and economically. The sheer mass of their domestic market, serving around 1.4 billion people, presents a huge consumer base. 
China's tech ecosystem is very well established, as there is an abundance of resources for potential start-ups to succeed. This ranges from funding, availability of talent pool, mentorships and more. Overall, I believe I feel like the Chinese are more entrepreneurial and the tech ecosystem is very active.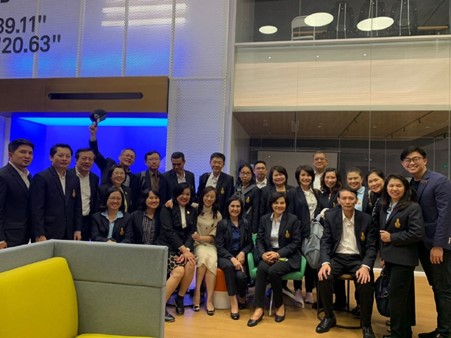 How was the lifestyle there?
The lifestyle in Shanghai, where I was located, is pretty much like Singapore, except maybe a little more convenient. Mobile payment is so prevalent in China you can pretty much do everything with your phone. To illustrate how convenient things are in Shanghai, I caught chicken pox during my first week of work and I stayed alone in my apartment for 2 entire weeks. I was having a really bad itch but I couldn't go out to buy relief medication, but fortunately, I was able to do an e-consultation with a pharmacist and got calamine lotion sent to my doorstep. Also, I survived on food delivery for the entire two weeks. 
In general, I feel like the Chinese are very welcoming towards foreigners, whether you are ethnically Chinese or not. The people I have met are all friendly and polite. Culture wise, Shanghai isn't very much different from us in Singapore as it is a metropolitan city where the West meets the East. Everyone is respectful of each other.
What is your view of "China Market at a Forefront of Innovation"?
China was initially laggard in terms of technological when they started with their economic reform in 1978. Many developed countries moved their production facilities to China to make use of their cheap labour and China has been quick to replicate these technologies. Since then, China has grown from being an imitator to an innovator. China's technology companies such as Tencent are a testimony of their innovation.
For example, Wechat is a revolutionary social media application that has moved way beyond replication of the basic messaging function. The current Wechat has over a million mini applications built into their ecosystem and supporting many businesses. This is unprecedented, even in the major social media companies in the Silicon Valley.
The pioneer generation of tech entrepreneurs such as Jack Ma and Pony Ma has encouraged many young Chinese to dive into the pursuit of tech innovation. This shall create a strong driving force for China's next generation of innovations. However, it is also important to note that China has a unique regulatory and business environment; which is to say that whatever works in China might not work overseas. 
What are some highlights of your internship?
I worked in People Squared, which is one of the first co-working space company to begin operations in China. People Squared leverages on the fact that it is the sole partner for Google for Startups Program in China, which gives our clients access to huge network of resources. 
I am primarily in charge of the Google for Startups (GFS) Program, connecting Chinese start-up founders and investors with resources from Google and its partners. Capitalizing on my bilingualism, I translated a significant part of GFS's program content into Chinese content that is relatable to the Chinese audience.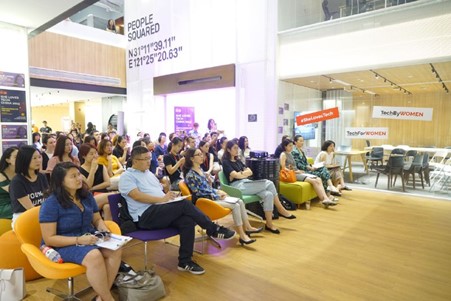 My most memorable experience throughout my internship will have to be the coordination for "She Loves Tech 2019 Start-up Competition". The company was severely understaffed at that juncture and I was left to coordinate a 200 people event on a Saturday. 
I overcame this by asking for manpower support from the event organizer. They managed to provide me with 5 volunteers. I conducted a briefing the volunteers and delegated tasks to them in order to free myself up to attend to emergencies that may occur during the event. During the event, I was able to mingle with the participants and audience, and successfully referred 3 clients to my company. 
How does GII support your ambition?
I see myself working in the Real Estate industry in the future and I was keen to explore the new trends in Real Estate such as co-working and GII has given me such an exposure. I was able to see the workings of a co-working space across cities in China and develop a comprehensive view of the industry. The bonus will be the friendships forged during the trip, with my peers from SMU and colleagues from People Squared.
Furthermore, this trip to Shanghai has given me first-hand experience with the mega-projects in China which is unprecedented in Singapore. Given the fact that first-tiered cities such as Shanghai is now more technologically advanced that Singapore, what I have experienced in Shanghai is foretelling of Singapore's future and knowing that will give me an advantage in navigating through the changes to come.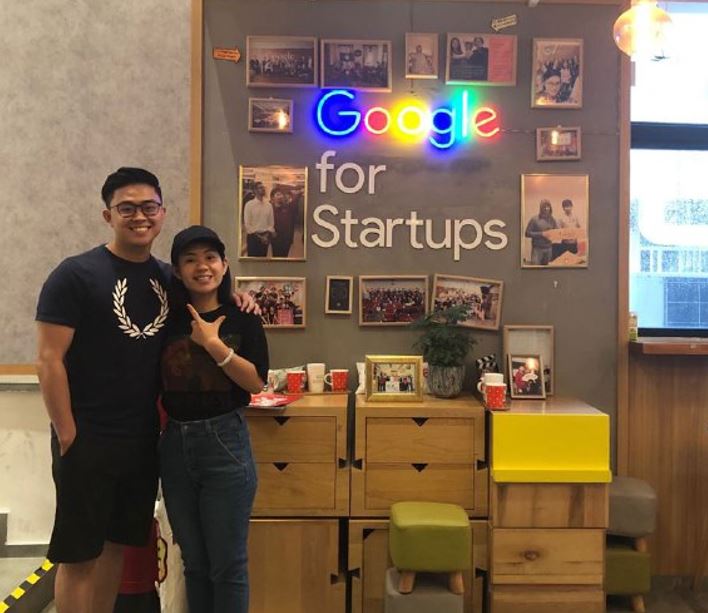 What did you learn through this internship?
I have learnt to be more independent through the experience of living alone in a foreign country. This has pushed me out of my comfort zone to become more sociable. I am more confident in myself and I have a clearer understanding of the co-working space business model. Overall, it has affirmed my view that more Singaporeans should venture outwards to find that pot of gold at the end of the rainbow. 
What is something you learned that will stick with you post-GII?
For our generation, I feel that the most important mindset/soft skill to have is adaptability. This is crucial as technology advances rapidly and obsolescence is prevalent. We will have to keep an open mind, be willing to learn new things in order to keep up with the times. 
Why should students take on an overseas internship with IIE?
I feel that students should take on an overseas internship with IIE regardless of whether they intend to work in Singapore or overseas in the future.
The world is increasingly interconnected, and I believe that having an understanding of a foreign market will be a great value add to any organization. Singapore is a small market with only 5 million people. As a Singaporean, I feel that it is imperative for us to venture out and not limit ourselves to the Singaporean market. 
What is a piece of advice or tip for a student on how to make the most of GII? 
Be receptive to new ideas, experiences, and people! You will be surprised at what you are going to find! 
---
Global Innovation Immersion (GII) is a 3-month virtual/overseas internship at innovation hotspots, where you get to immerse yourself in the startup / innovation ecosystem, work alongside entrepreneurial minds and expand your connections in a foreign market.
Applications are open now for summer 2021! Feel free to sign up for the info session or iie-gii [at] smu.edu.sg (email) us for queries.