Meet the Mentor: David Yin
Thursday Nov 17,2022 | IIE News
Mentorship matters. Learn more about the mentors in our network and the role mentoring could play in your startup through our Meet the Mentor series. In today's feature, we will be spotlighting David Yin, President of Web 3 Gaming at iCandy and CEO of Storms.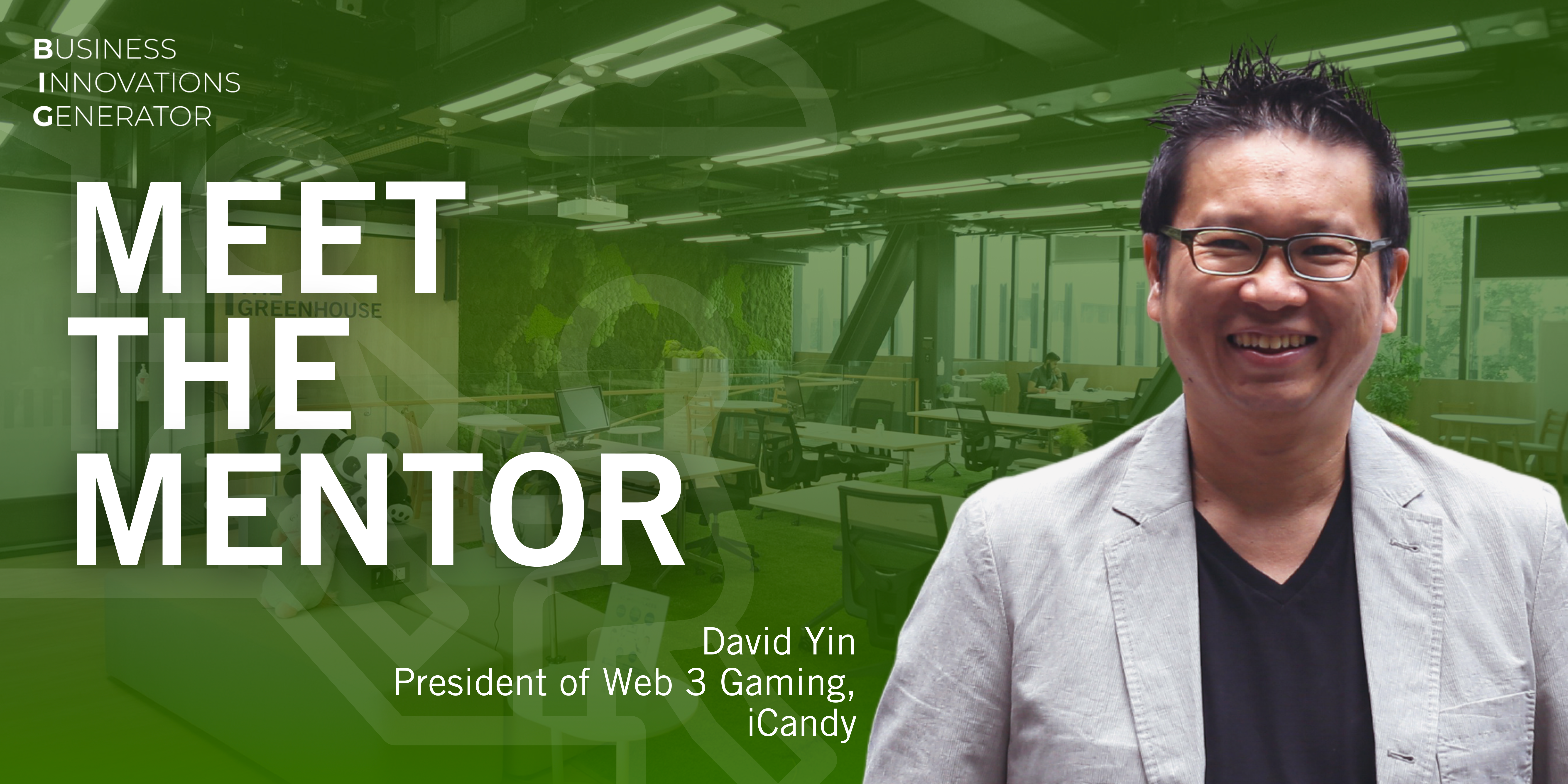 ---
Tell us about your background and your area of expertise 
I am currently the President of Web 3 Gaming at iCandy and CEO of Storms (acquired), a gaming startup invested in by iCandy, Singtel, AIS & SKT, with a focus on game publishing and B2B gaming opportunities. I was recently Head of Business Development - Google Play Apps and Games and was responsible for acquiring, driving, and building a pipeline of Android apps and games in SEA & Australia. Additionally, I led the Google Play Start-Up program in SEA & ANZ working closely with High Potential Startups and VCs in the region. I currently advise & mentor Startups in the region through various programs including 500 Startups, Institute of Innovation and Entrepreneurship at Singapore Management University, Unilever Foundry SEAA, Antler, Found 8, Landing Pad, Skala & Fishburners Australia. I am also an experienced Angel Investor. Some area of my expertise includes Growth, BD, Marketing, Management & Fundraising.
Why did you choose to be a startup mentor and what would you like the startups to take away through your mentoring?
I believe startups having experienced and seasoned mentors are absolutely critical. Guidance & mentorship at the start of a startup journey can help startups avoid the significant headwinds and challenges they may face further down the road.
What do you look at when assessing a startup?
Quality, credibility, and the experience of the team. For me, the team is the most critical aspect of a startup - do they have the experience in execution, do they know the industry they operate in well? Do they have relevant networks and partners? Do they have the tenacity and never give up attitude that is absolutely critical in a startup?
Which verticals do you see thriving due to the pandemic, and how can aspiring entrepreneurs leverage them?
Gaming & FinTech. As more and more people move online as a result of the pandemic, both Gaming & FinTech will continue to grow strongly.
In your opinion, what is the value of an incubator programme for startups?
An incubator program for startups is absolutely critical for startups. For startups to have access to mentors, partners & resources would enable them to have a higher chance of success.
---
Have a BIG startup idea but not sure how to get it off the ground? The Business Innovations Generator (BIG) is a four-month, equity-free, founder-centric incubation programme designed to help student founders and early-stage startups grow faster. Founders get to validate their startup at no cost through mentorship, dedicated resources, funding, and access to an investor network. Now accepting applications for the Jan'23 cohort. Apply by 2 December 2022.