Meet the Mentor: Lynette Lee
Monday Nov 28,2022 | IIE News
Mentorship matters. Through our Meet the Mentor series, learn more about the mentors in our network and the role mentoring could play in your startup. In today's feature, we will be spotlighting Lynette Lee, Venture Lead, Standard Chartered Ventures.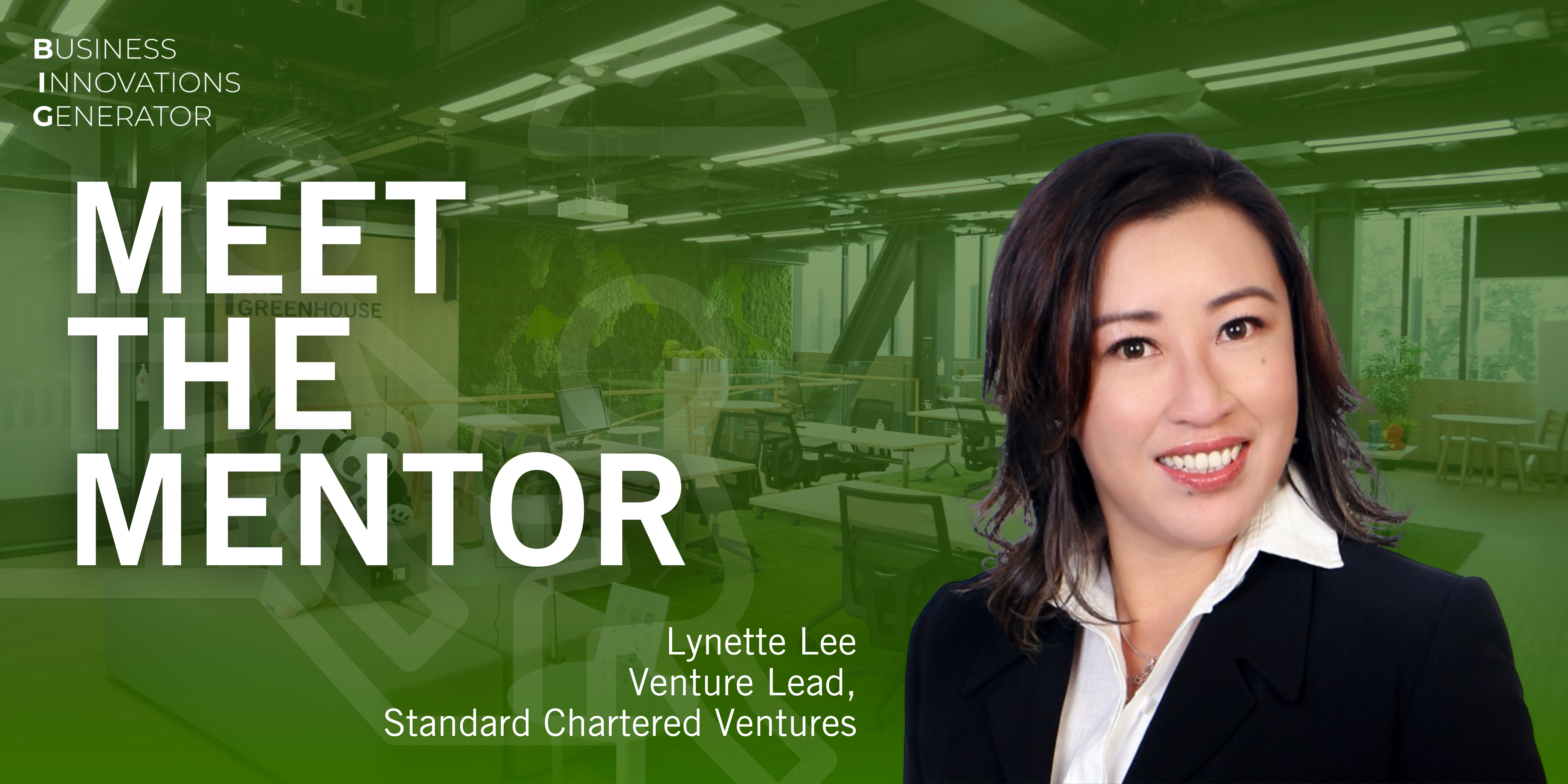 ---
Tell us about your background and your area of expertise 
I've been an entrepreneur for over 20 years, I've sold three businesses, and I'm currently working on a sustainability venture in a bank. My role is to drive initiatives and startups in the Environmental, Social, and Governance (ESG) space within the Fintech innovation industry.
Why did you choose to be a startup mentor and what would you like the startups to take away through your mentoring?
Mentorship teaches both the mentee and the mentors at the same time. It is, first and foremost, my way of giving back, and secondly, a reminder to listen, comprehend, and develop different solution approaches for each individual and eradicate bias from experience to remind myself about growth.
I hope that after walking this small part of their journey, my mentees will have critical thinking skills and a structured set of approaches to managing life and work.
Where does your interest in mentorship stem from?
Throughout my personal and professional development, I have been mentored at work and in life. I've seen the benefits of the wisps of wisdom that have been passed down to me, as well as how it has influenced my own children's upbringing and character development. What I do is a result of what has been done for me. What goes around eventually comes around.
What are some tips you have for startups to nail their pitch?
A successful pitch is part of a process that helps in fundraising. Be succinct and passionate, and conduct research and validation. Take in reviews, digest them, and then revert when ready.
It shows humility and the ability to consider all possibilities when shaping an idea. Respect the time given for feedback and incorporate it if it adds value, as it can surprisingly assist in pivoting another round of thoughts and lowering the chances of failure.
Off the top of your head, what's a "must-read" book (or podcast) for founders?
There are far too many books to recommend. Brene Brown's Podcasts and Kate Murphy's You Aren't Listening. 
---
Have a BIG startup idea but not sure how to get it off the ground? The Business Innovations Generator (BIG) is a four-month, equity-free, founder-centric incubation programme designed to help student founders and early-stage startups grow faster. Founders get to validate their startup at no cost through mentorship, dedicated resources, funding, and access to an investor network. Now accepting applications for the Jan'23 cohort. Apply by 2 December 2022.