MOU with Singapore-Sichuan Hi-Tech Innovation Park (SSCIP)
Friday Dec 07,2018 | IIE News
IIE signed an MOU with the Singapore-Sichuan Hi-Tech Innovation Park (SSCIP) at the 19th Singapore-Sichuan Trade and Investment Committee (SSTIC) meeting in Chengdu on 14 Sep 2018.
SSCIP and IIE intend to work together to jointly develop SMU's entrepreneurship and innovation presence in Chengdu by setting up start-up exchange programmes and knowledge sharing platforms in the Singapore Innovation Center, providing support for overseas internship programmes, and potentially collaborating for the regionals of the 2019 Lee Kuan Yew Global Business Plan Competition.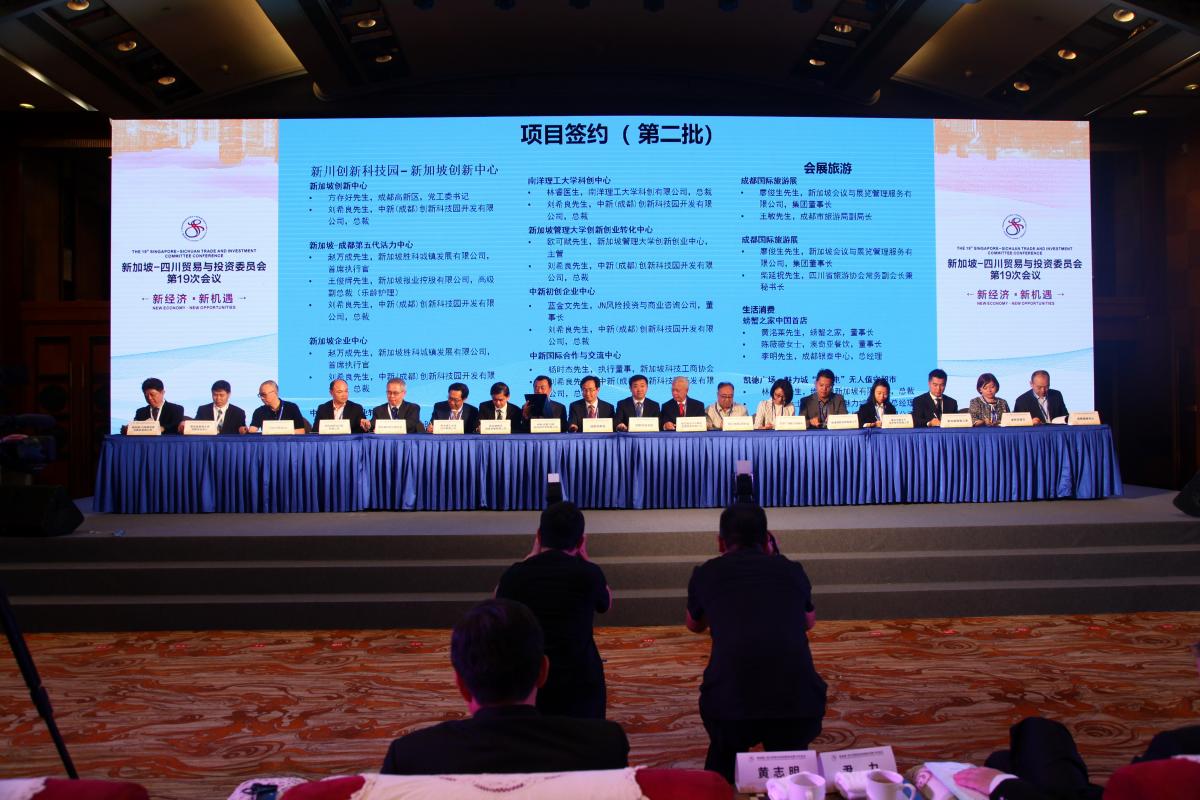 Press release first released on The Straits Times on 15 September 2018.