Educating the Next Generation of Entrepreneurs
Friday Jan 15,2021
Educating the Next Generation of Entrepreneurs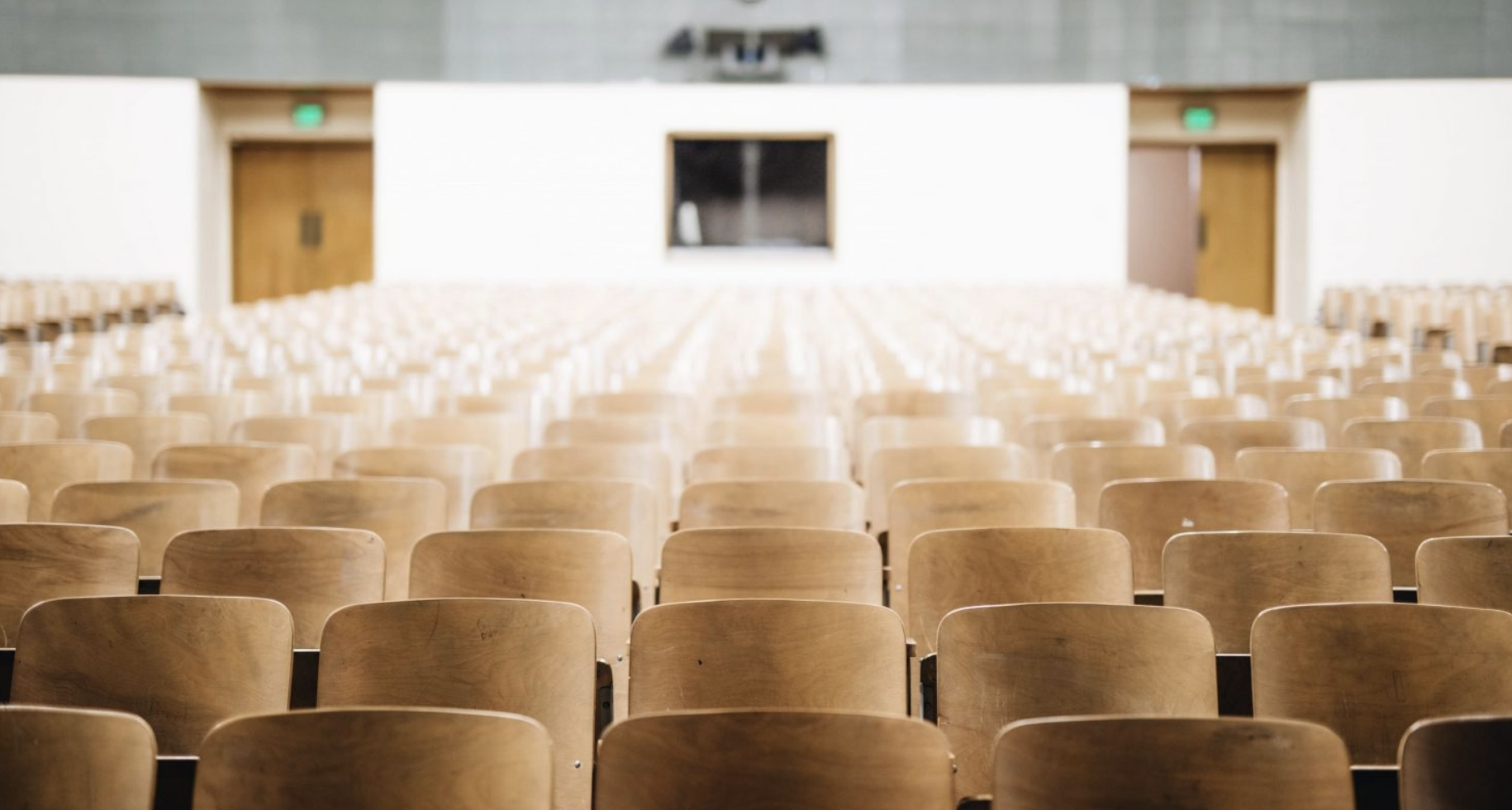 ​
By Huo Yasi
COVID-19 has changed many things for the worse, but it's provided us with an opportunity to educate future leaders in entrepreneurship, agility, and innovation.
2019 was a watershed year for startup funding across Asia Pacific. A report by consulting firm KPMG revealed that investments into the ecosystem in China held steady, those in India ended the year on a high with a number of mega-deals, and even Hong Kong continued to see strong interest from VC funds and firms looking to IPO. However, all that changed in 2020.
A follow-up report by KPMG showed that VCs tightened their purse strings as investments in Q1 plunged across the region due to the effects the coronavirus had on the economy. These aftershocks have had a spillover effect, and have been keenly felt in Q2 and beyond after normal life ground to a halt.
With global economies still reeling from the effects of the pandemic, startup funding has similarly slowed to a trickle. Perhaps now, more than ever, it's time for a paradigm shift in grooming the next generation of entrepreneurs.
It should no longer just be a case of cutting startups a cheque and expecting them to thrive on the promise of a brilliant business idea. There has to be an across-the-board rethink into how we equip the next generation of entrepreneurs to navigate and flourish in this uncertain new world, and this change starts with government and educational institutions.
A silver lining
Governments around the region have already stepped up and stepped in to buttress the startup industry in any ways they can. In Singapore, startups in need of a boost can apply to a S$285 million fund to sustain innovation and operations as they ride out the pandemic. Over in Hong Kong, small businesses will be able to tap into loans of up to HK$2 million that are fully guaranteed by the government under the HK$20 billion SME Financing Guarantee Scheme (SFGS).
There has also been a renewed emphasis on reskilling and upskilling as jobs are lost, created redefined and even transformed, evident across the region in plans laid out by the governments of Singapore, Malaysia and Indonesia.
These governments have moved with agility to implement schemes aimed at fostering in-demand digital skills like data analytics and cybersecurity. Singapore has also initiated a new venture-building program to help aspiring new entrepreneurs with minimal startup experience get their feet off the ground.
Therein lies the silver lining – this climate could catalyze a new generation of resourceful, resilient entrepreneurs and savvy investors battle-hardened by a confluence of unprecedented challenges. And if such skill-building programs are introduced as early as possible, the domino effect could create a hardier workforce and new jobs for the economy.
A United Nations Development Programme (UNDP) report revealed that the 18-34 age group in Asia has one of the highest startup rates in the world, with around 40% creating jobs for others.
More importantly, the report reflects the urgency and timeliness of prioritizing the cultivation of an entrepreneurial mindset and skills among the populace, to equip communities with both soft and hard skills that will serve as an enabler in the face of a rapidly evolving labor market.
Grooming the next generation of venture capitalists
In Europe and North America, a new phenomenon has been brewing – the rise of student-led VC funds, such as the U.K.-based Creator Fund and U.S.-based Dorm Room Fund. The funds are invested exclusively by students, and in businesses founded by their peers. While this trend has yet to catch on as strongly in the Asia Pacific region, there are a few such iterations of student-led funds here – among them, Greater China-based Rookie Fund, and Singapore-based Protégé Ventures.
What these student-led funds have in common is that students go through an end-to-end, hands-on journey covering what analysts and dealmakers in full-fledged VCs are usually responsible for. From deal-sourcing and evaluating to handing over the cheque, active students take full ownership of funding promising ideas that their peers have.
This form of experiential learning – where students learn to invest by actively investing – has already paid dividends. One of Silicon Valley's hottest startups, relationship intelligence platform Affinity, was founded by a Dorm Room Fund alumnus.
Beyond a curriculum covering deal organization, analysis, structure and investment theses, budding venture capitalists gain access to mentorship opportunities with industry experts. Building links with the wider community will go a long way in equipping students to effectively run their own funds and cut their own deals in the future. Even now, 70% of Protege Ventures alumni have gone on to secure internships and jobs at prestigious VC funds, PE firms and tech startups, including the likes of Blackrock, Temasek, and Grab.
Many universities have also branched out beyond the traditional technology, business, and science degrees and now offer interdisciplinary degree programs in entrepreneurship and digital innovation.
Modules rooted in skills such as numeracy and critical thinking, coupled with the teaching of core concepts such as business law, people management and accounting would definitely go a long way in helping lay the foundation of a would-be entrepreneur's success on the knowledge front. However, the unique takeaways drawn from a truly immersive and personalized learning experience play a vital role in the development of an individual, beyond the startup ecosystem.
Overseas internship programs with startups in places like Shanghai, Jakarta, and of course, Silicon Valley, are also increasingly being utilized by universities to provide unique experiential learning opportunities. Such experiences put students front and center in active startups, giving them full optics into the daily workings of a startup looking to clinch that next round of funding or sign that big-name customer.
More importantly, such experiences can help build the qualities needed to weather harsh economic conditions – learning to be resilient in the face of adversity, being innovative to create new or greater value and adaptable enough to acclimatize to any market condition.
What should we be doing?
So, where do we go from here, and what can all players in the wider startup ecosystem do in this current climate? Well, we should look no further than the last great financial crisis of 2008 – startups like Slack, Airbnb and Uber emerged from that crisis, showing that pressure can indeed create diamonds.
Educational institutes should take concerted efforts to ensure that this current batch of students – who will soon be the backbone of the workforce to power the future economy – are given every possible chance to flourish in a world that will be underpinned by technology, which is of increasing importance to a business' continuity.
Engage future change-makers through the intentional design of curricula with varied pedagogies that spark entrepreneurial fire and cultivate a growth mindset. Empower students to be investors themselves so they can build cognitive prowess and hone decision-making skills. Enable students to have access to mentors and the wider network of an innovation and entrepreneurial 'community'.
After all, the synergy between this new generation of steely entrepreneurs forged in the fires of a once-in-a-lifetime crisis, and venture capitalists trained to identify opportunities in a rapidly evolving landscape, could see the birth of yet another breed of nimble and disruptive startups.
The world as we know it has changed drastically beyond measure and the role of institutes of higher learning now goes beyond the creation and dissemination of knowledge.
Universities of today have to put on multiple hats to prepare our students for an increasingly volatile and complex world – as a convener, as a community-builder, as an incubator, and the list goes on. At the crux of it all, entrepreneurial education can and should take a front seat to help the next generation navigate the unknowns, as they take on the world and our "tomorrow."
About the Author
Senior Assistant Director, Institute of Innovation and Entrepreneurship (IIE), Singapore Management University (SMU)
Yasi is the Senior Assistant Director of the Institute of Innovation and Entrepreneurship (IIE) at the Singapore Management University (SMU). In her role, she oversees the education portfolio under the institute's Innovation Academy and advises the biennial Lee Kuan Yew Global Business Plan Competition.Yasi holds a Master of Education from Harvard University, and a Postgraduate Diploma in Education from the National Institute of Education.
This article was first published on Jumpstart 25 September 2020