Biz Wiz Challenge Winners
Tuesday Oct 06,2020 | IIE News
SMU IIE recently collaborated with True Digital Park to organize the Biz Wiz Challenge teams of SMU students had the chance to pitch their business proposals to 2 Thai startups based in TDPK. Girish Menon, a Year 2 Business student commented that the event "introduced him to Business Development and Strategic Planning while also helping to put the problems faced by start-ups across the world into perspective".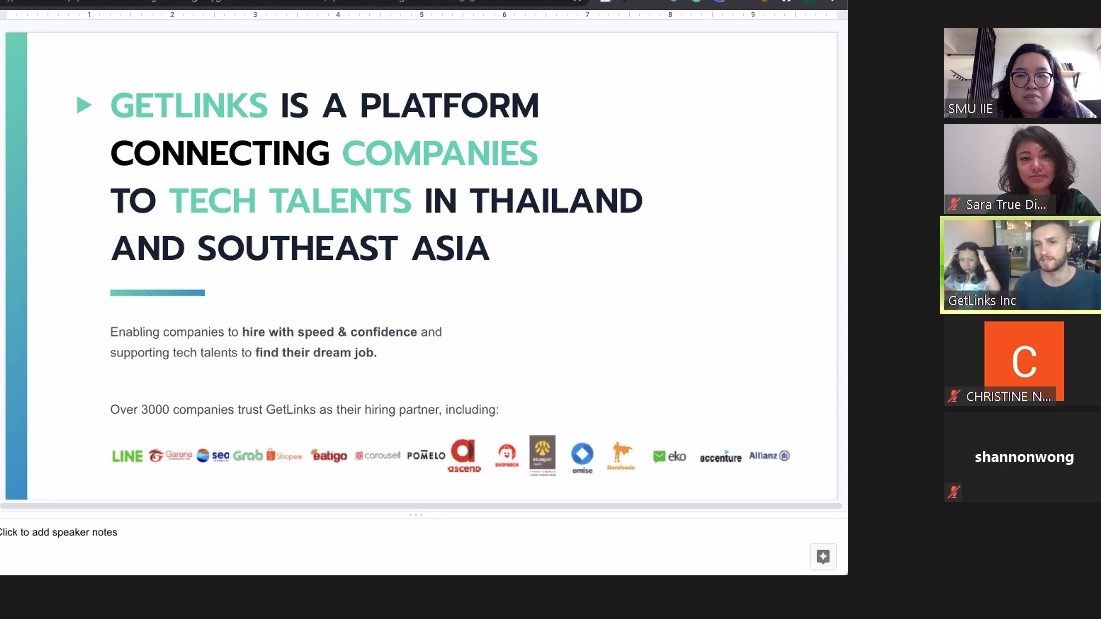 After 2 intense weeks, Team Cry.x and Team Tech Terrors emerged joint winners for their proposal to GetLinks and Team Blackbox were top for their pitch to Or'Ease. Phantaporn Trangkasombat, founder of Or'Ease valued the "practical solutions and detailed business insights the students brought". He commented that the SMU students were amazing! Seeing the work the students did motivated him and his team to move faster than before in their expansion plans.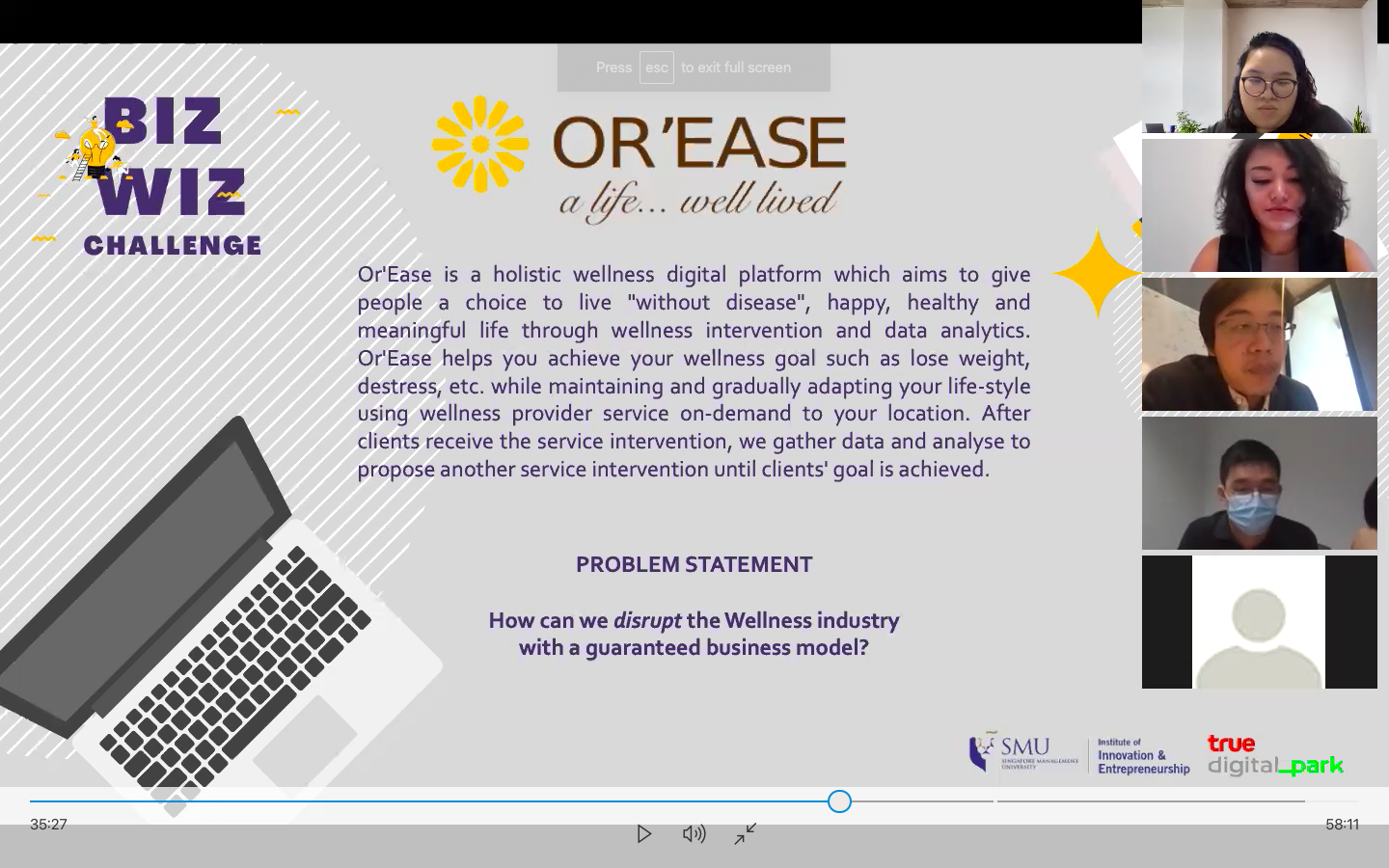 We're so glad that this challenge had been an enriching experience for our students and partners.
This would not have been possible without the kind support of TDPK, OR'EASE, GetLinks and our mentors Janson Seah, Rusydi Khairul, Vanessa Yong, Tong Duong, Denise Lim who took time out to coach our students!