Global Innovation Immersion: My experience in the Philippines
Friday Sep 07,2018 | IIE News
This article is contributed by Lee Kong Chian School of Business student Alicia Teo.
As part of SMU's Institute of Innovation & Entrepreneurship (IIE)'s Global Innovation Immersion (GII) programme - I was able to spend my summer in Manila where I interned at Kalibrr, a rising startup in the entrepreneurship scene. Students admitted into GII will undergo a 12-week internship with a venture-backed startup in ASEAN, Europe or the US.
Initially, I was hesitant about accepting this opportunity as the Philippines is certainly not known for its startup ecosystem. Rather, international media coverage has largely focused on the Marawi ISIS siege, President Duturte's War on Drugs, poverty and the accompanying social ills. It was no surprise that my family and close friends were appalled at the notion of working in the Philippines.
However, after some research, I was pleasantly surprised to learn that Kalibrr was the first startup in the Philippines to be admitted into the renowned Y Combinator accelerator in Silicon Valley. After watching numerous Bloomberg interviews of Kalibrr's founder, Paul Rivera, I realised that Kalibrr was on a mission to uplift the lives of Filipinos by providing the locals with better job opportunities. Kalibrr has built an end-to-end recruitment platform which specialises in matching job seekers with employers by leveraging Artificial Intelligence (AI), and it has raised US$2 million in funding from the likes of Y Combinator, Learn Capital, Kickstart Ventures, Siemer Ventures Funder's Club and eBay's Omidyar Network. These achievements were no mean feat, especially against the backdrop of a challenging environment. This pointed to an exceptionally driven and talented team that was adept in navigating around obstacles, and this was the reason why I chose to join Kalibrr.
Indeed, my stint at Kalibrr was incredibly fruitful as I took on cross-functional projects which allowed me to work with the Product Development, Marketing, Sales and Customer Success team. I developed an understanding of the entire business process and witnessed first-hand, the pains of scaling a startup.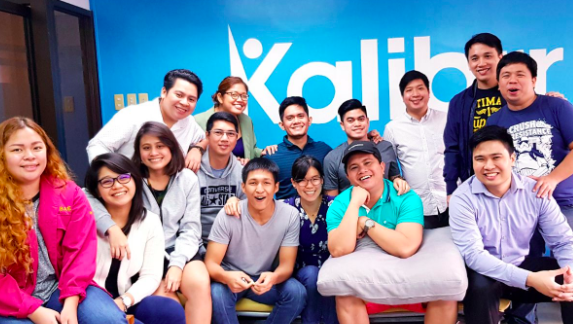 Alicia (girl in middle) with Kalibrr team in Philippines
I further immersed myself in the startup ecosystem by attending community networking events such as the monthly #raidthefridge organised by Kickstart Ventures, one of the largest VCs in the Philippines. Beyond these learning opportunities, I was touched by the warmth of the people at Kalibrr who treated me as part of their family. One month into my internship, I decided to move into the company's apartment (named Hacker House) to live with the senior managers and developers.
Living with my colleagues allowed me to appreciate the Filipino culture and the challenges faced by the nation. These experiences left me with numerous observations about entrepreneurship and innovation in the Philippines:
Technology has largely been a force for good in a nation where more than one-fifth of the population still live below the national poverty line. According to a recent report published by the World Bank - Making Growth Work for the Poor: A Poverty Assessment for the Philippines - obstacles to tackling poverty include the high inequality of income and opportunities as well as the adverse impacts of natural disasters and conflict. The poorest households are those who are dependent on agriculture (as their main source of income) and most of these families live in the countryside, in areas prone to disasters or in the conflict-affected areas of Mindanao.
Due to poverty, over 75% of the 103.3 million strong population in the Philippines remains unbanked. In a bid to bank the unbanked, a variety of Fintech startups offering a variety of Internet-based financial services such as remittance, payments and lending have sprung up over the past few years.
The rise of impact investing is another example of how startups are using technology to alleviate the problems plaguing the nation. In the Philippines, loansharks go by the moniker "5-6" because of the 20% interest they charge - borrow $5000 and return $6000. Struggling farmers are most susceptible to predatory lending and social enterprises have attempted to root out this problem by providing farmers with an alternate source of funds. Cropital is a crowdfunding platform which connects farmers with investors keen on impact investing. Cropital's founder, Rachel De Villa, was featured in Forbes Magazine's 30 Under 30 entrepreneurs in the Finance and Venture category in 2016 and she describes Cropital as a social enterprise "where agriculture meets technology and financing." Cropital is one of the many startups driven by social impact in the Philippines.
However, there are many challenges to building a startup in a developing country. The Philippines has the slowest average internet speed in the Asia Pacific region and this has been a key source of frustration for technology startups. In fact, it has been a major problem for Kalibrr as the performance of the cloud-based job matching platform is reliant on internet speeds.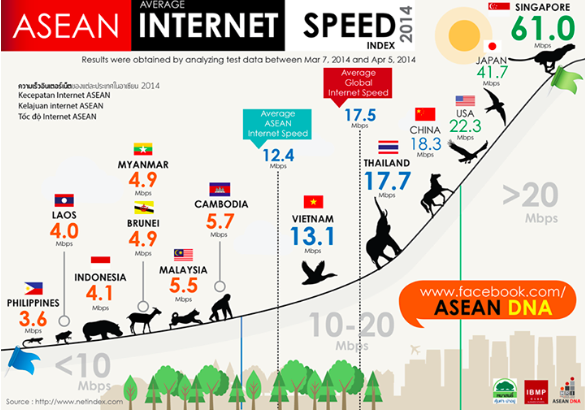 Nevertheless, it is interesting to note that (despite the painfully slow internet speeds) the Philippines is the world leader in social media usage. This can be attributed to the high smartphone penetration rate. I was surprised to learn that even those at the bottom of the socio-economic ladder would own a smartphone. Houseboys, also known domestic helpers working in the Philippines, will take an advance from their employers just to buy a smartphone (the average wage for houseboys is PHP 3500 or S$89 while the average price of a smartphone is PHP8000 or S$200). Worryingly, parents who are domestic helpers or taxi drivers will not hesitate to buy an iPhone for their child. This phenomenon explains the rise of smartphone ownership in the Philippines and overall social media use stands at almost half of the population.
According to the Pew Research Centre 2018 study on social media usage in the Philippines, nearly eight-in-ten adults age 36 and under are on social media.
This trend can be largely explained by three factors. Firstly, Filipinos are a very social people and social media is the perfect avenue for connecting with their circle of friends. Secondly, if you live outside of the city, you can spend up to 6 hours commuting everyday. Traffic jams are commonplace in Manila and it gets worse the further out you are from the city. The locals even use the word "traffic" as an adjective – "It's so so traffic!" Facebook and Instagram is a great way to pass time while being stuck in traffic. This is a boon for social media driven e-commerce. Many Filipinos shop for clothes on Instagram and e-commerce platforms such as Zalora, Lazada and Shopee have done well in the Philippines. On the flipside, the general inconvenience of travel has also enabled a few food delivery startups such as Foodpanda to flourish. Lastly, with Facebook's Internet.org app launch in the Philippines, Filipinos enjoy free Internet access to 24 mobile sites, which include Facebook and online messaging services.
While there is much potential for the Philippines startup ecosystem, the path to growth is still fraught with many challenges. Slow internet speeds, the scarcity of talent, poor infrastructure, poverty issues and the lack of experienced startup CEOs hinder the development of the startup space. These is no doubt that building a startup in the Philippines is challenging - my roommate, who has been a senior manager at Kalibrr for 5 years, tells me that she has heard "we only have 3 months left in the bank" so many times that it doesn't rattle her anymore. In fact, Kalibrr has gone through countless rough patches since its inception and yet, it has managed to survive and expand to Indonesia where they count Go-Jek, Ciputra, Uber and Vice as early customers.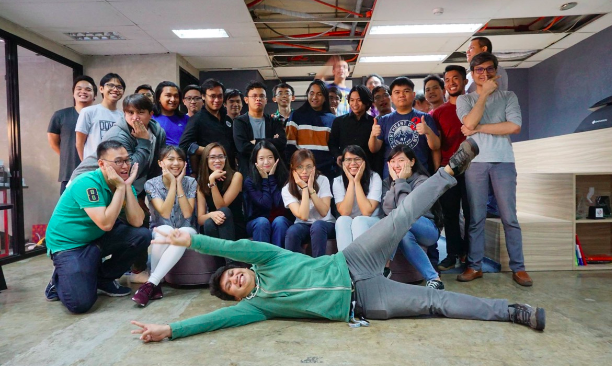 The success of entrepreneurs in the Philippines is all the more noteworthy because of the challenges they have to overcome. One should not underestimate the grit, drive and resourcefulness of Filipino entrepreneurs. With the government's strategic plans focused on reducing poverty - specifically AmBisyon 2040, a long-term vision to bring down poverty and improve the lives of the poorest segments of the population. I have been fortunate enough to intern in the Philippines and I am excited to see what the future holds for Kalibrr and the startup community.