SMU Blockchain Club Event Launch #GenesisNight
Wednesday Aug 15,2018 | IIE News
Founded by a group of students in SMU, SMU Blockchain Club (SMUB) is the latest addition to the student clubs that Institute of Innovation & Entrepreneurship (IIE) manages. Together, we are continuously seeking new ways that we can continue to empower students to innovate and be their best entrepreneurial self. SMUB will also aid IIE in empowering incubated blockchain projects with mentorship, resources, and the networks they seek to form.
On August 10, SMUB collaborated with CryptoUni to organise #GenesisNight, with support from IIE. The turnout for the event had a diverse mix, which consisted of SMU students, alumni, industry professionals, and the curious public who were seeking to find out more about new student initiatives in the blockchain sector.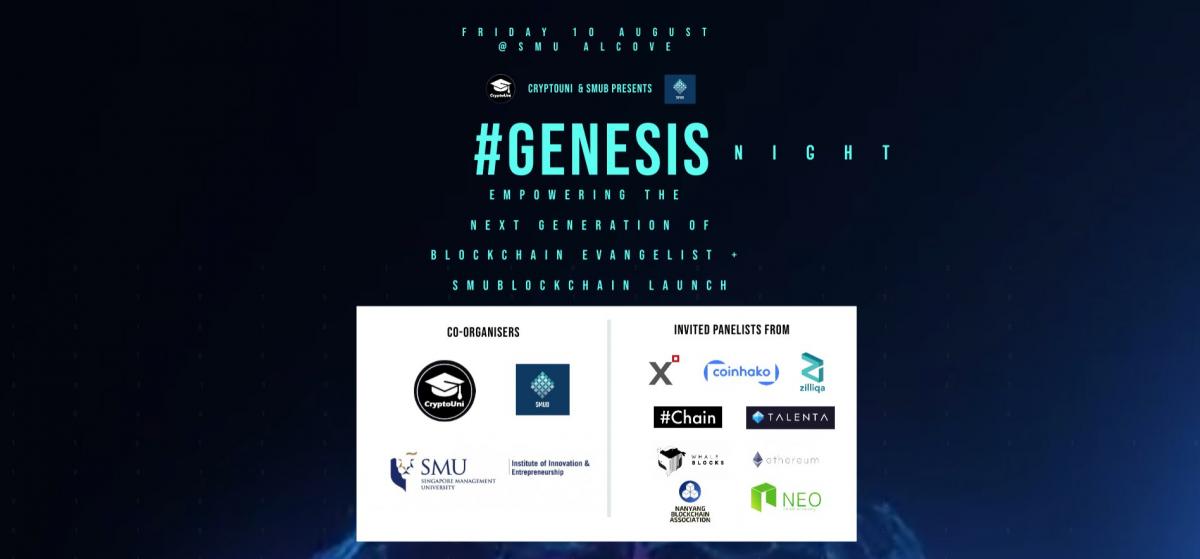 All in all, it was a night filled with the sharing of new student initiatives, coupled with panel discussions and informative sessions. The lineups for the panel discussion were exciting that night as well. The panel consisted of Singapore's leading blockchain professionals who wanted to share more to the student population in Singapore, where we had Spencer Yang, the founding partner of #Chain, Professor Xinshu Dong, CEO of Zilliqa, Yusho Liu, CEO and co-founder of Coinhako, Professor Zhu Feida, Chief Scientist for Talenta Group & co-founder of Symphony, and Zhuang, the CEO of XSQ to all come and share their views on the opportunities within the Blockchain space.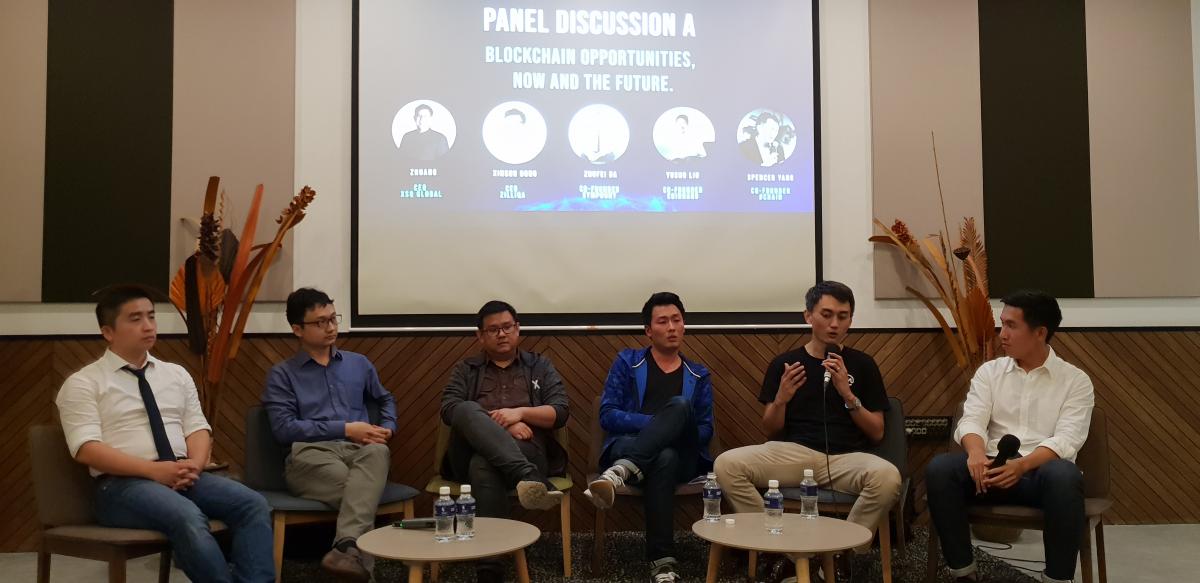 At the event, SMUB shared their upcoming club plans, where SMUB's Founding President, Evan Tan, announced their upcoming activities for the academic year. With the vision of inspiring and enabling the student community to acquire skills and knowledge of blockchain technology in order to adapt to its disruption of various industries, the main aim of SMUB is to reach out to all faculties within SMU to reduce the barrier of entry into understanding blockchain technology.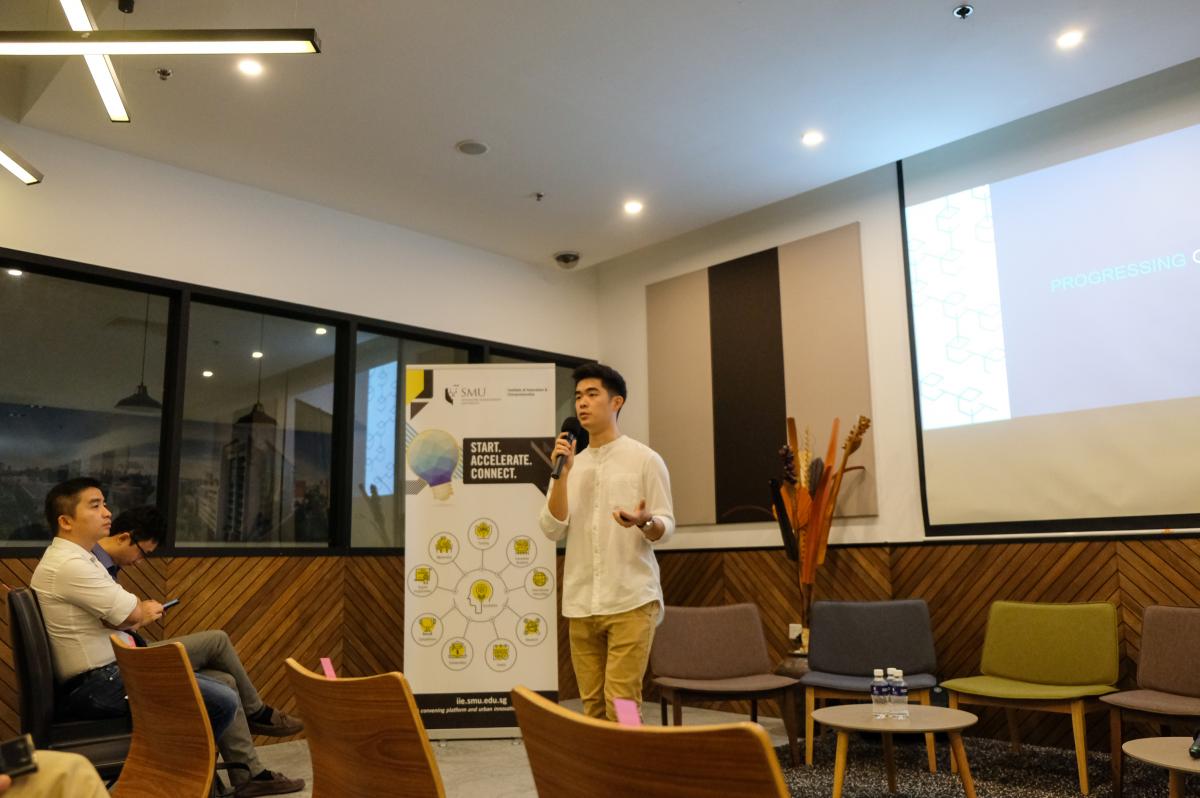 Apart from holding workshops which seek to empower students with the knowledge of blockchain application and understanding how the blockchain works, SMUB will also be holding networking sessions for their members to understand more about what it is like to be working with new technology.
For students who are seeking to find out more about blockchain technology or the club's plans, find SMUB's booth at Vivace 2018, happening this Friday on 17 August! There is a lot more to uncover about blockchain beyond the hype.
For students who are unable to make it for Vivace 2018, you can indicate your interest here - https://goo.gl/YdbMXN (SMU students only); and learn more about the club here – https://smublockchain.com