Nurturing the entrepreneurial spirit - a Straits Times interview with our Director, Mr Hau Koh Foo
Monday Jan 21,2019 | IIE News
We've been featured in the Straits Times recently on the article 'Nurturing the entrepeneurial spirit'.
Here're the key takeaways from our director, Mr Hau Koh Foo, on the factors driving would-be young entrepreneurs:
1. The wealth of publicity founders of local and international start-ups attract: "Students are emboldened with the confidence that they could be the next success stories. Also, the general acceptance that start-up failures are beneficial for growth has made the fear of failure less of an impediment for students."
2. The mindset that working in a big company is better has shifted, as graduates start to see start-ups as a way to rise through the ranks: "Due to a relatively flat hierarchy and limited resources at the beginning, start-up employees or founders typically end up learning and doing everything that needs to be done to grow a business."
3. Increased support through grants and programmes. e.g. the Startup SG grant, through Enterprise Singapore: "The Startup SG grant, for example, (through Enterprise Singapore) provides first-time founders up to $30,000 to work on their ideas. In addition, Enterprise Singapore supports the creation of an entrepreneurial ecosystem of incubators and accelerators that help founders with financing, knowledge and network. This creates a strong support structure that promotes start-up success, making it easier for one to be an entrepreneur."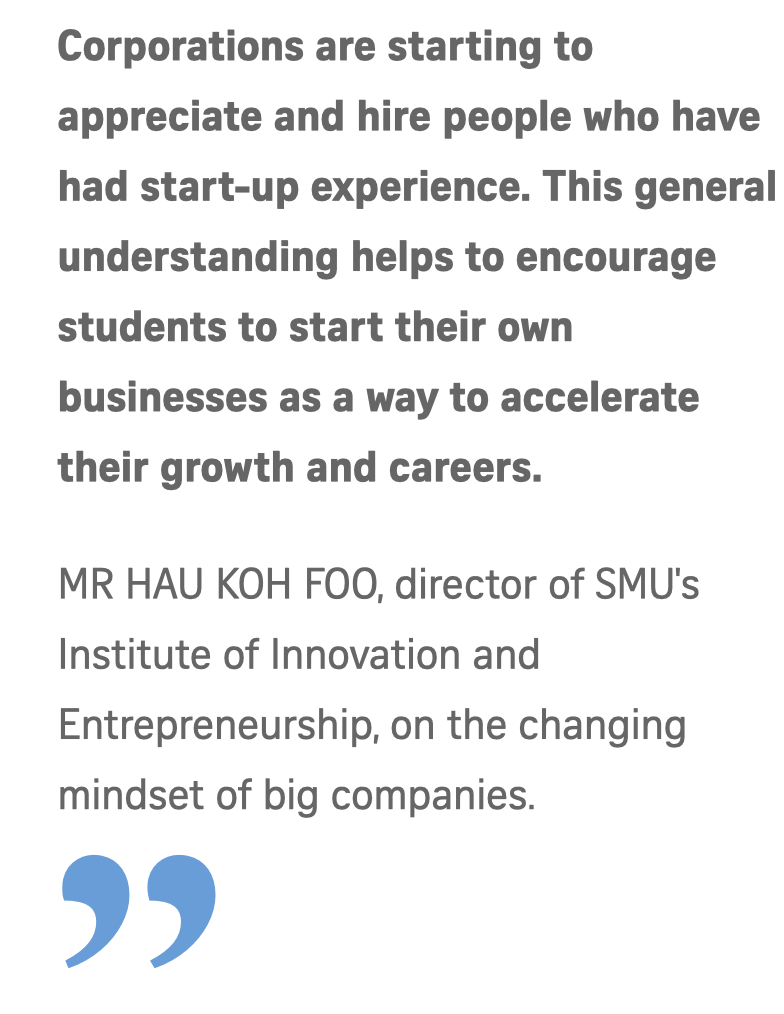 Read more here.
Press release first released on The Straits Times on 21 January 2019.