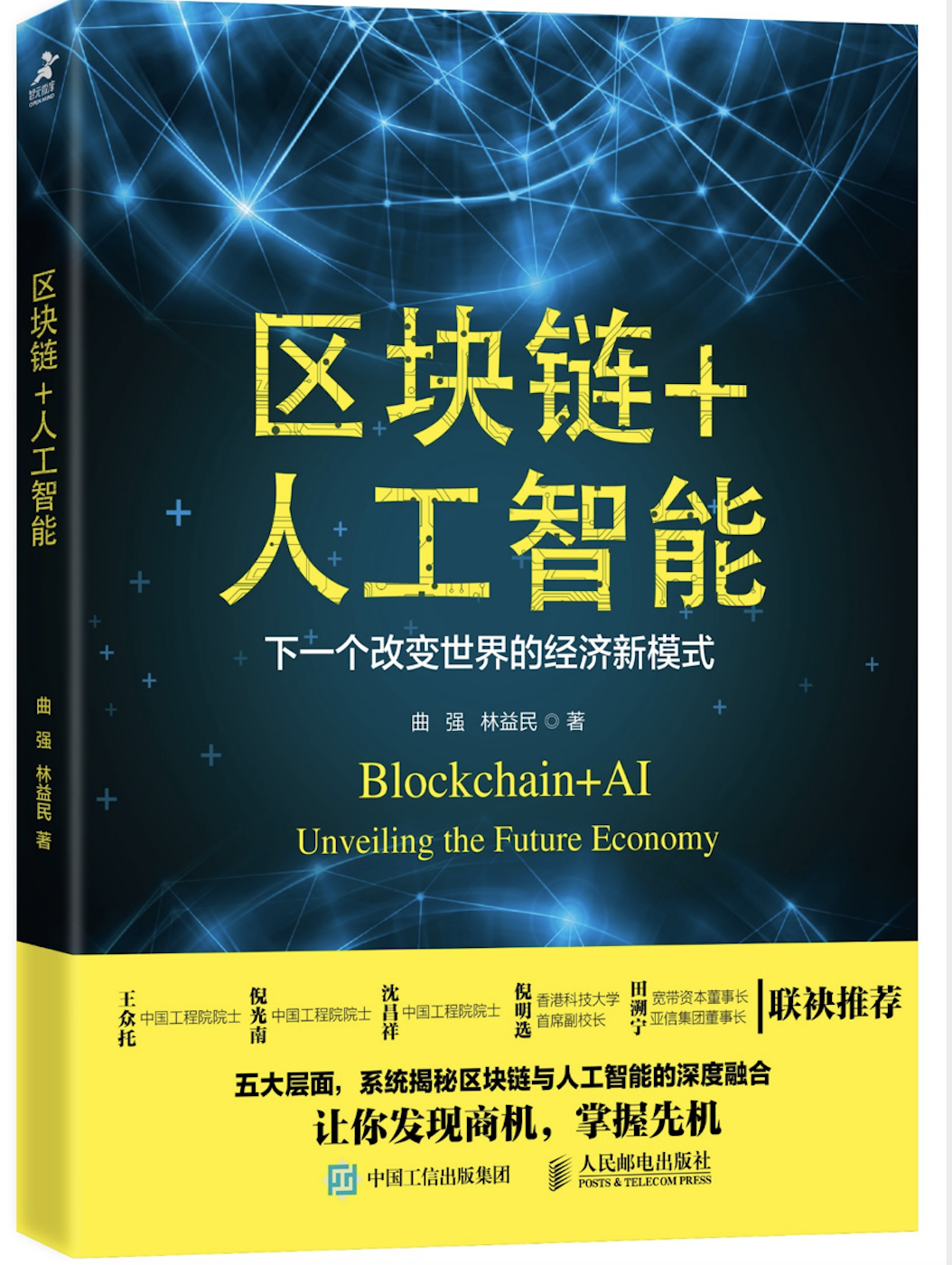 "Blockchain + AI: Unveiling the Future Economy (区块链+人工智能:下一个改变世界的经济新模式)" is a new book co-authored by SMU IIE's researcher Dr. Lin Yimin.
Published by the largest IT book publisher in China - Posts & Telecom Press, this is the first book which systematically discusses the relationship between two of the hottest topics: blockchain and artificial intelligence (AI).
This book explores this interesting relationship by identifying a mega trend that is arising: AI is shifting from individual intelligence to swarm intelligence. Unlike individual intelligence which heavily focuses on how to improve individual computer program's intelligence, swarm intelligence pays attention to how a large number of distributed individuals communicate, coordinate, and collaborate to achieve a certain goal. Swarm intelligence more naturally represents human society where hundreds of millions of people work together to empower the advances of technology, culture, and economy, amongst others. Smart city and smart nation will benefit from swarm intelligence. The main challenge for swarm intelligence is infrastructure, while blockchain can be a good fit. This book proposed a 5-layer architecture for blockchain to support swarm intelligence bottom-up: data & information access layer, security layer, trust layer, collaboration layer, and smart society layer. By releasing the potential of blockchain including decentralization, security element and smart contract, blockchain and related technologies are able to play bigger role in transforming the human society to a smart society.
This book also provides 44 examples of using blockchain and AI in real-life applications.
This book was recommended by renowned investors in China and academicians of Chinese Academy of Engineering. It is a good reference for those interested in investment and entrepreneurship opportunities in blockchain and AI.
ISBN: 978-7-115-50799-0
Published Date: April 2019
Publisher: Posts & Telecom Press, China
Links to the publisher: ptppress, zhiyuanbooks