Andy Chua And Family Undergraduate Summer Venture Awardee: Kee Cheng Heng
Thursday Aug 26,2021 | IIE News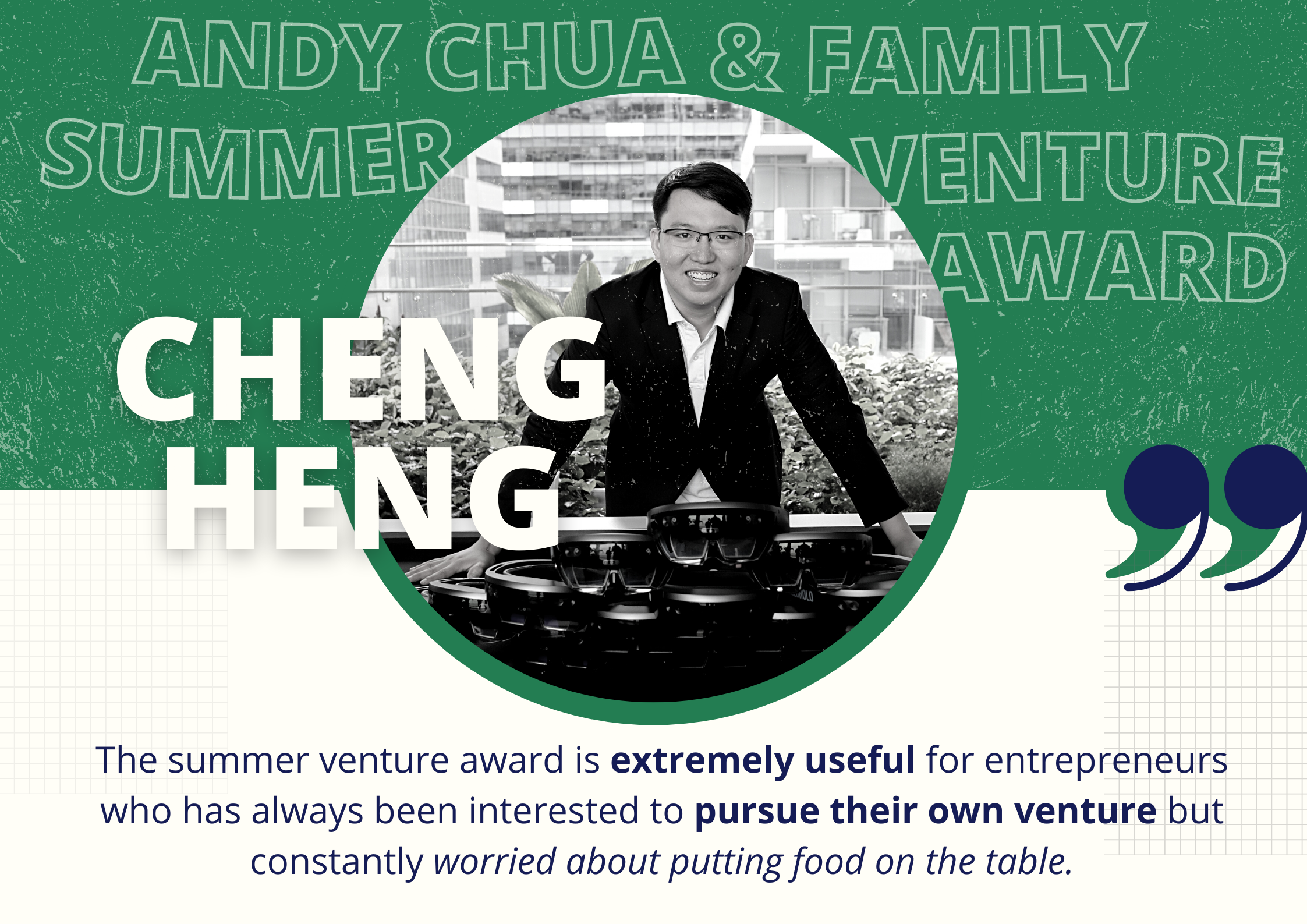 Name: Kee Cheng Heng
Major / Course of Study: Digitalisation & Cloud Solutions(School of Computing and Information Systems)
---
Tell us a little bit more about your startup & what you were working on this summer.
HelloHolo is an Immersive Media consulting firm specializing in Mixed Reality that provides end-to-end services for our clients including Prototyping, Asset Creation, App Development and Training.
Founded in 2016, our team based in Singapore has become one of the staple brands developing for Microsoft HoloLens and other key technology platforms. Throughout this summer, our team has pivoted from services into main products. Where we were building our company's 2 key products - HoloAudit (Virtualising physical checklists) and HoloGuides (Instructional sheets presented in Holograms).
---
How has the Andy Chua And Family Undergraduate Summer Venture Award benefitted you so far?
The award has created a safe environment for me to fully concentrate and pursue my business goals without having to constantly worry about other overheads. This has granted me the means to be fully invested with no hesitations and knowing that there are constant pillar of supports watching over us as we take our first baby steps onto a path in entrepreneurship.
---
I would recommend the Summer Venture Award to other student entrepreneurs because...
The summer venture award is extremely useful for entrepreneurs who has always been interested to pursue their own venture but constantly worried about putting food on the table. This award will help provide stability and allow you to fully invest in executing your ideas. 
---
Want to learn more about the scholarships & grants available? Click here to find out more!