Kwanpen Postgraduate Summer Venture Awardee: Vania Wijaya Gunawan
Thursday Aug 26,2021 | IIE News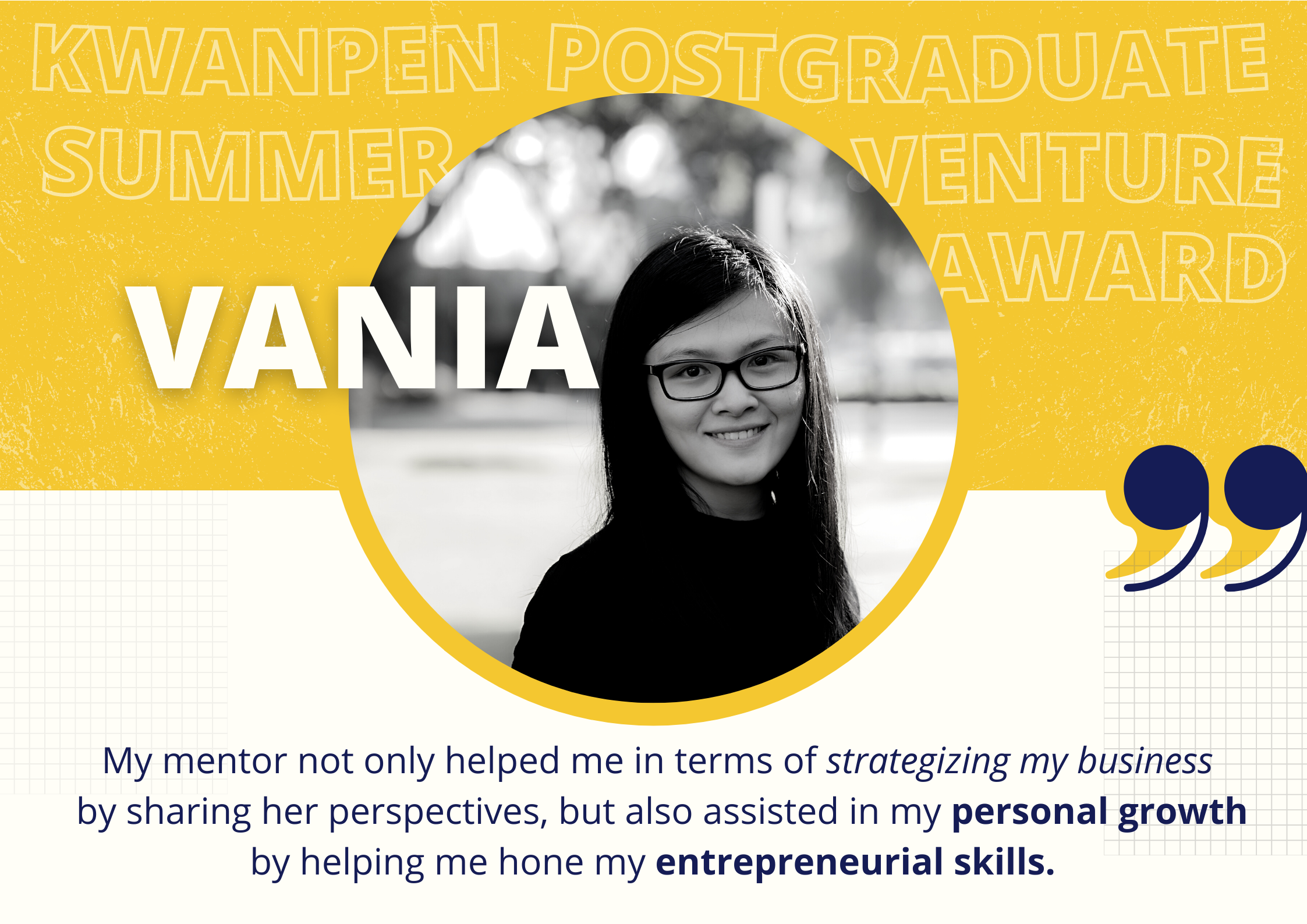 Name: Vania Wijaya Gunawan
Major / Course of Study: Masters of Science in Innovation (MI) at SMU
---
Tell us a little bit more about your startup & what you were working on this summer.   
KASEE is an activewear brand focusing on merging the traditional beliefs with individuals' urban lifestyle choices, in a way that they can be who they truly are while exploring themselves in global perspectives. During this summer, I have been working on developing customer engagement focusing on delivering brand value through a marketing strategy built upon market and user research. 
---
How has the Kwanpen Postgraduate Summer Venture Award benefitted you so far?
The Kwanpen Postgraduate Summer Venture Award scholarship has enabled me to develop customer engagement from the beginning such as conducting preliminary surveys to strengthen the market persona to developing a website that fits the target market  - you can view the website at www.kasee.id.
---
I would recommend the Summer Venture Award to other student entrepreneurs because...
Being mentored one-on-one, I was able to meet and learn from a renowned industry practitioner who has extensive experience in the industry. This experience is very valuable to me as my mentor not only helped me in terms of strategizing my business by sharing her perspectives, but also assisted in my personal growth by helping me hone my entrepreneurial skills.  
---
Want to learn more about the scholarships & grants available? Click here to find out more!