Kwanpen Postgraduate Summer Venture Awardee: Adeline Chua
Thursday Aug 26,2021 | IIE News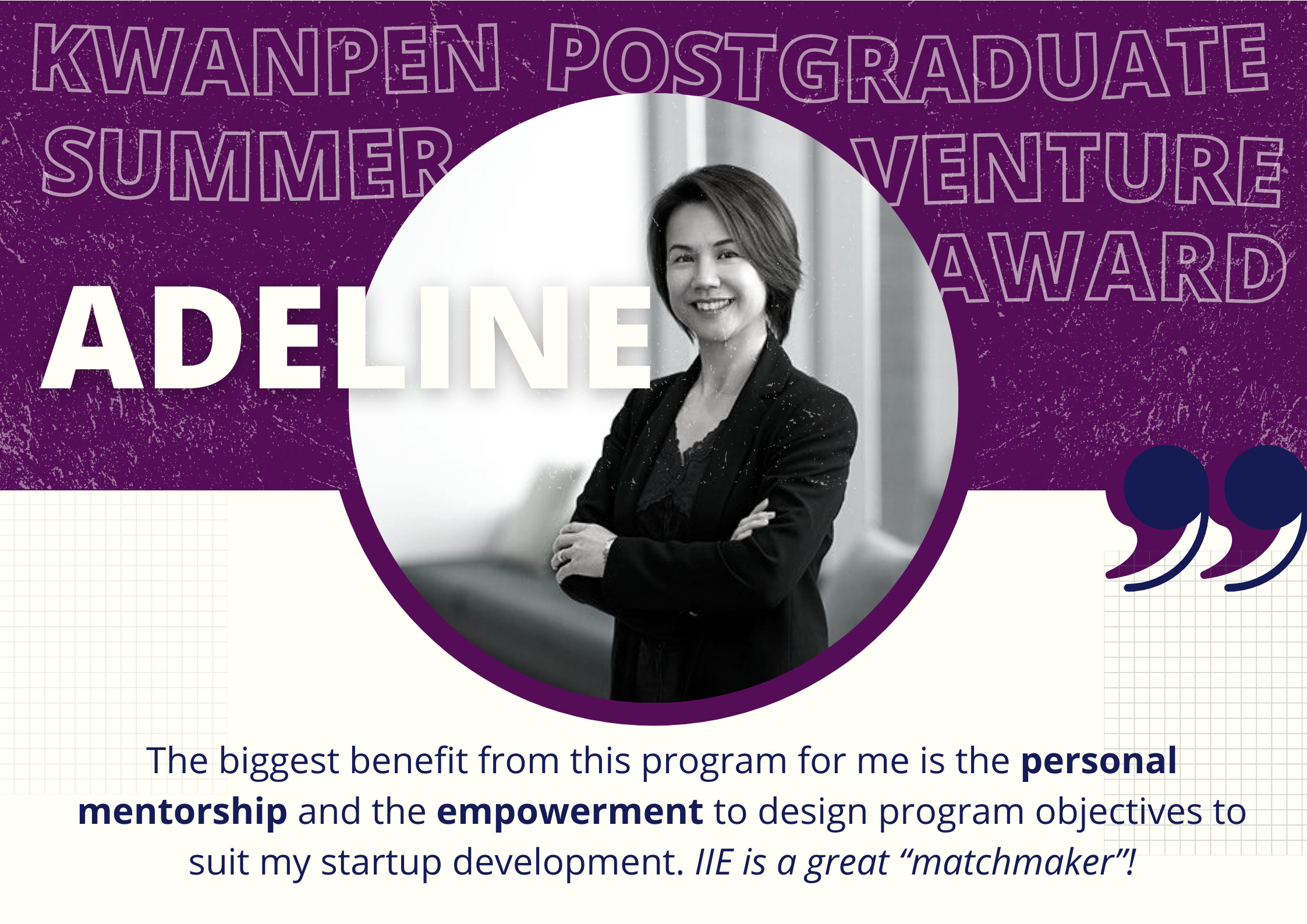 Name: Adeline Chua
Major / Course of Study: Masters of Science in Innovation (MI) at SMU
---
Tell us a little bit more about your startup & what you were working on this summer.   
"Imagine when you are in the middle of the night and suddenly your water pipe burst! Do you have someone to call for emergency repair?" Many people living in Singapore do not have a reliable handyman to call when they most needed one. So, the idea of Homie is to connect time strapped consumers to reliable home service providers. Our offering is built around simplicity, reliability and transparency through an app that will run with dynamic costing algorithms and offer our handyman with instant bidding functions.
During this summer, I was working on the prototype of our app.
---
How has the Kwanpen Postgraduate Summer Venture Award benefitted you so far?
Firstly, I would like to thank our sponsor, Mr Kwan for giving me the award, SMU IIE for creating this opportunity and my mentor, Calixto Tay for his guidance.
The biggest benefit from this program for me is the personal mentorship and the empowerment to design program objectives to suit my startup development. IIE is a great "matchmaker"! They are aware of what I will be working on and hence assigned a well-suited mentor to me.
I had the privilege to have Calixto who has given me advice and ideas on areas that I can improve on our prototype. He was with me every step of the way.
---
I would recommend the Summer Venture Award to other student entrepreneurs because...
You have nothing to lose but lots to gain!
---
Want to learn more about the scholarships & grants available? Click here to find out more!