The Diary of an LKYGBPC Envoy
Monday Jan 09,2023 | IIE News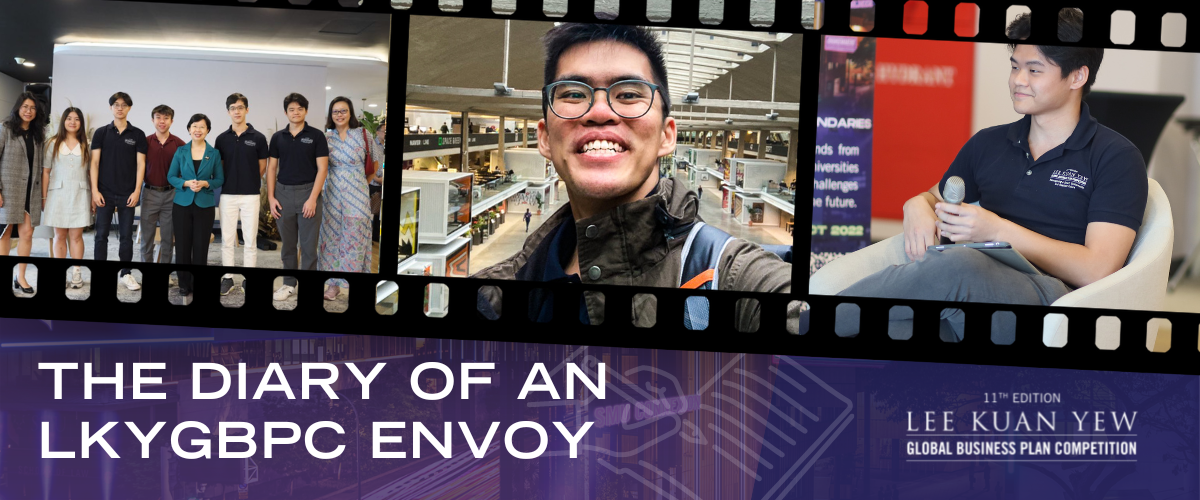 Have you ever wondered what it's like to travel the world as an international ambassador for The Lee Kuan Yew Global Business Plan Competition? Hear from three special members of our pioneer Student Executive Committee who shared their stories below! 
---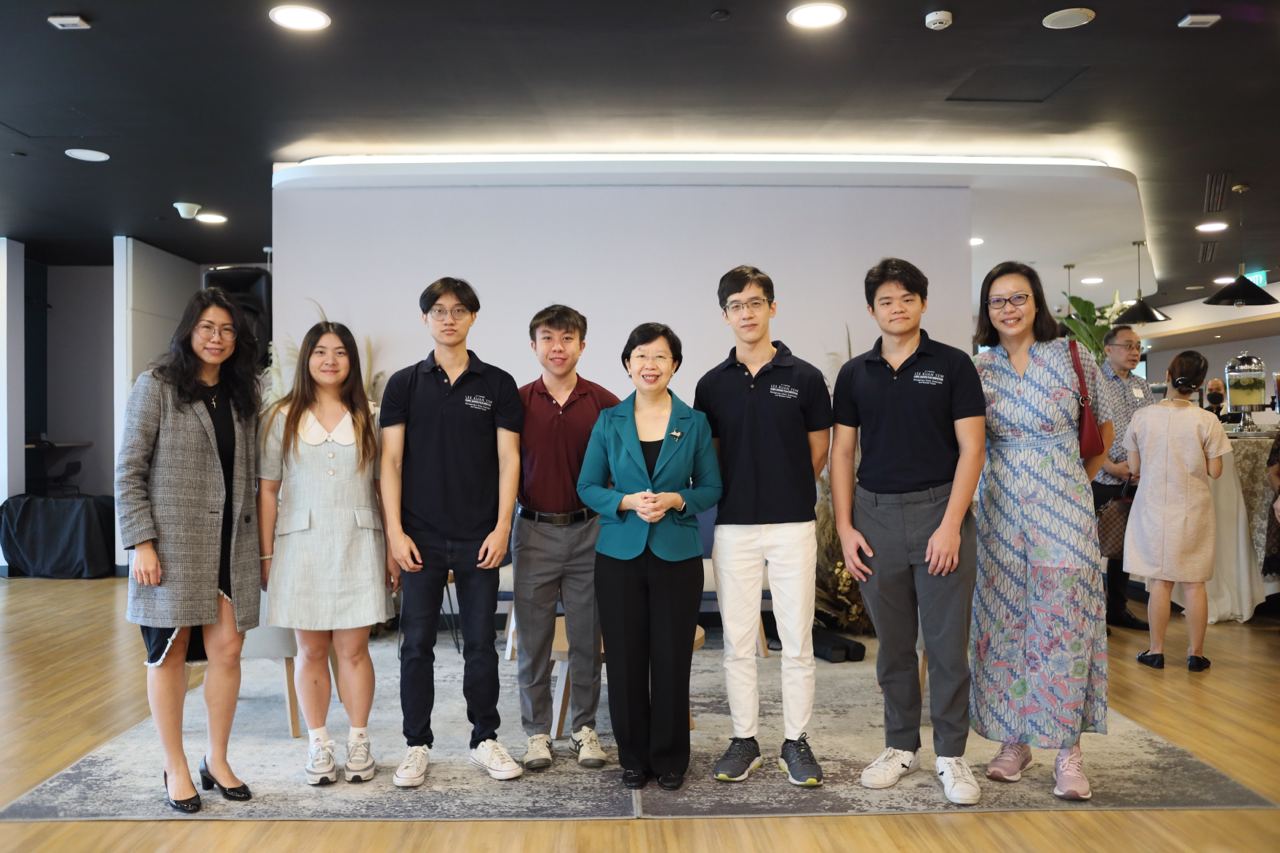 Tan Boyi with SMU President Lily Kong and Indonesian Roadshow Team, at Kloud, the International Financial Centre of Jakarta. 
My first 50 days as a 23-year-old COO… though not the kind you're thinking of 😝

1.5 months ago, I decided to join the The Lee Kuan Yew Global Business Plan Competition (LKYGBPC) as its first student Chief Outreach Officer (COO). Having a strong passion and desire to embark on my own entrepreneurial journey, the role of COO will (and already has) enable me to build precious connections with established venture capitals and student innovators around the globe. It also goes without saying that the ability to travel to foreign countries ✈️ in the capacity of a COO was a plus point, as I love learning about new cultures, people, cuisines and beyond.

The role did not start out smoothly as I thought however, as conducting international roadshows was a foreign concept to me and to the rest of my committee. As all of us were inexperienced, we hardly knew the right target audience to reach out to in line with the vision of LKYGBPC. Furthermore, being unfamiliar with the local contexts, we decided to reach out to the local start-ups and VCs via email, which was not a popular medium for communication in Indonesia. Hence, we were getting very little response, which rendered the team morale to be quite low.

However, a ray of light shone unto us when Gabrielle Tan Lay Khim together with other full-time staff from SMU Institute of Innovation & Entrepreneurship kindly and patiently guided us through. They educated us on the prevalent use of WhatsApp in Indonesia, as well as how to source for quality start-ups through university incubators and technological research centres, in which the rare gems usually hide. With their valuable advice, we were able to improve our strategy and approach school incubators through more appropriate means.

This experience thus far has made me more outgoing. Through the many network sessions in Indonesia, I had to step out of my comfort zone to actively interact with others. Their friendliness encouraged me to be more confident, unafraid of social anxiety. Afterall, it is not that hard to put on a smile - a simple 'hi' may lead to invaluable exchanges later on 😄.

After my trip to Indonesia, I have a much deeper understanding of its local start-up ecosystem through my conversations with promising local student founders such as Nasho, VCs like Kejora Capital, university incubator managers and professors from Binus Business School, Institut Teknologi Bandung and Universitas Prasetiya Mulya. I also had the utmost honour to speak to Lily Kong during SMU overseas centre launch, whom is such an insightful and inspiring figure to me. In the next three months, we will continue our outreach efforts to execute both physical and virtual roadshows in China 🇨🇳, Philippines 🇵🇭, South Korea 🇰🇷, US 🇺🇸, Vietnam 🇻🇳, and even more. I cannot wait for what more is to come!

Being the COO for #LKYGBPC has been challenging, but it has been beyond fruitful. This is just the beginning, and the best is yet to come. Stay tuned for more updates!
---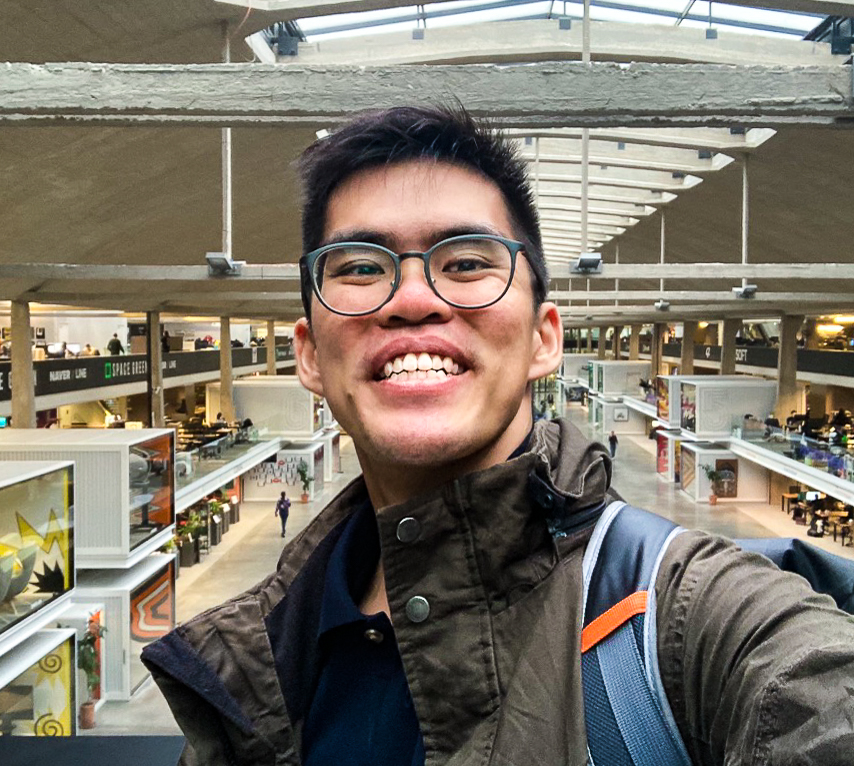 Timothy Wee, taken from a secret viewing gallery at Station F, the world's largest startup campus.
👋🏻 My six biggest learnings from Europe as The Lee Kuan Yew Global Business Plan Competition's EU Roadshow Director are captured here:

From the R&D powerhouse that is 🇧🇪 Leuven, to the startup nation 🇪🇪 Estonia, to the tech revolution brewing in 🇫🇷 France, I've made memories that will last me a lifetime (and gained 2kg that hopefully will not).

Jokes aside, here are six lessons from my trip, summed up in quotes from the kind friends I've made along the way:

1. Tech transfer offices make or break spinoffs 
"Make sure you get yes people. Not 'yes, but' people. You want people who say yes, then figure out how to get things done, not come up with a list of excuses why it can't happen."
- Dr. Martin Hinoult, KU Leuven R&D

2. The future is above looking down, not up 
"Space is about looking down, not up. It's not about the next billionaire planning a trip to Mars. It's about putting technologies into space that will improve the lives of millions of people back on Earth, people like you and me."
- Rob Desborough, Seraphim Space

3. Creating common ground through common spaces 
"The guiding principles of Station F are two: no walls, no boundaries. It was clear that the open culture at Station F was a big driver for individuals and teams to find common ground. In learning to put the walls behind us, embracing diversity and openness, we become better problem solvers ourselves."
- Orhiane Savarese, Incubateur HEC Paris, STATION F

4. Getting to root causes - learning to ask why, not what 
"In Singapore, when you ask a child to draw, they will ask you, what? In Finland, when you ask a child to draw, they will ask you, why?"
- Peter Vesterbacka, Creator of Angry Birds

5. The best solutions are often born from play
"We like to start them young and get them interested in the sciences. As a small country with little natural resources, it is crucial for Estonia to develop children who are highly interested in science and technology."
- Kristy Tättar, TalTech – Tallinn University of Technology

6. In good company - networking like a unicorn
"Access to the right network is the single most important factor of becoming a unicorn. From our research, statistically that is the most important factor."
- Dr. Dries Faems, WHU – Otto Beisheim School of Management

Looking back at my trip, Europe is ripe for innovation and startups. With the correct ecosystem builders, education and mindset, I have no doubt some of the world's best entrepreneurs will emerge from the continent. It has been a pleasure to explore the startup scene across six different beautiful countries. These lessons will stay with me for a long time, and challenge me to dream a little bigger, plan a little further, and do a little better on my own entrepreneurial journey.

Thank you to the many kind friends I've made along this incredible ride, and the team Gabrielle Tan Lay Khim Amelia Chen 陳嘉嘉 Rafael Alzate from SMU Institute of Innovation & Entrepreneurship!
---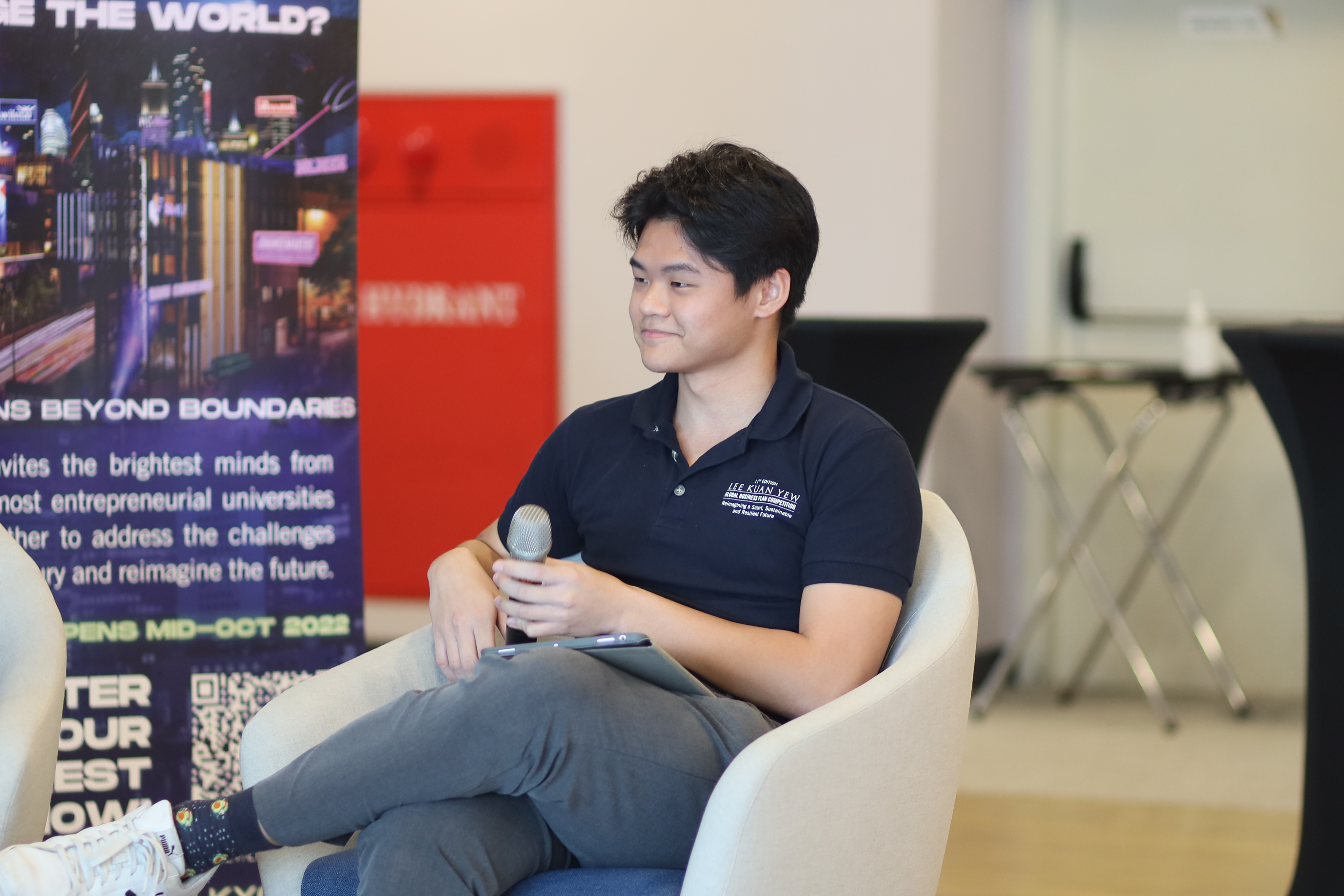 Tang Wei Long at the SMU Overseas Centre Jakarta Opening panel discussion.
The Indonesia roadshow was a pleasant experience. Our team had the opportunity to meet the various stakeholders within the entrepreneurship ecosystem in Jakarta and Bandung. We visited Institut Teknologi Bandung (ITB), BINUS university, and Prasetiya Mulya Business School (PMBS) where we interacted with investors, entrepreneurs, incubation managers, and students. This took the form of panel discussions where our speakers shared insights and thoughts about opportunities for strategic partnerships between Singapore and Indonesia. This allowed our team to form a clearer picture of the investment landscape and characteristics of the student startups present in Indonesia. It was our privilege to have spoken with many bright student founders who were eager to bring forth value through their businesses. We see the potential within the student startups and are impressed with the domain-level expertise many bring to the table. We are hopeful about the startup scene in Indonesia and believe the LKY Business Plan competition will be a great platform for collaboration between Singapore and Indonesia.
Special thanks to SMU-IIE for the opportunity to embark on a roadshow to Indonesia and the team members I traveled to Indonesia with.
---
Click to find out more about the Lee Kwan Yew Global Business Plan.