Overview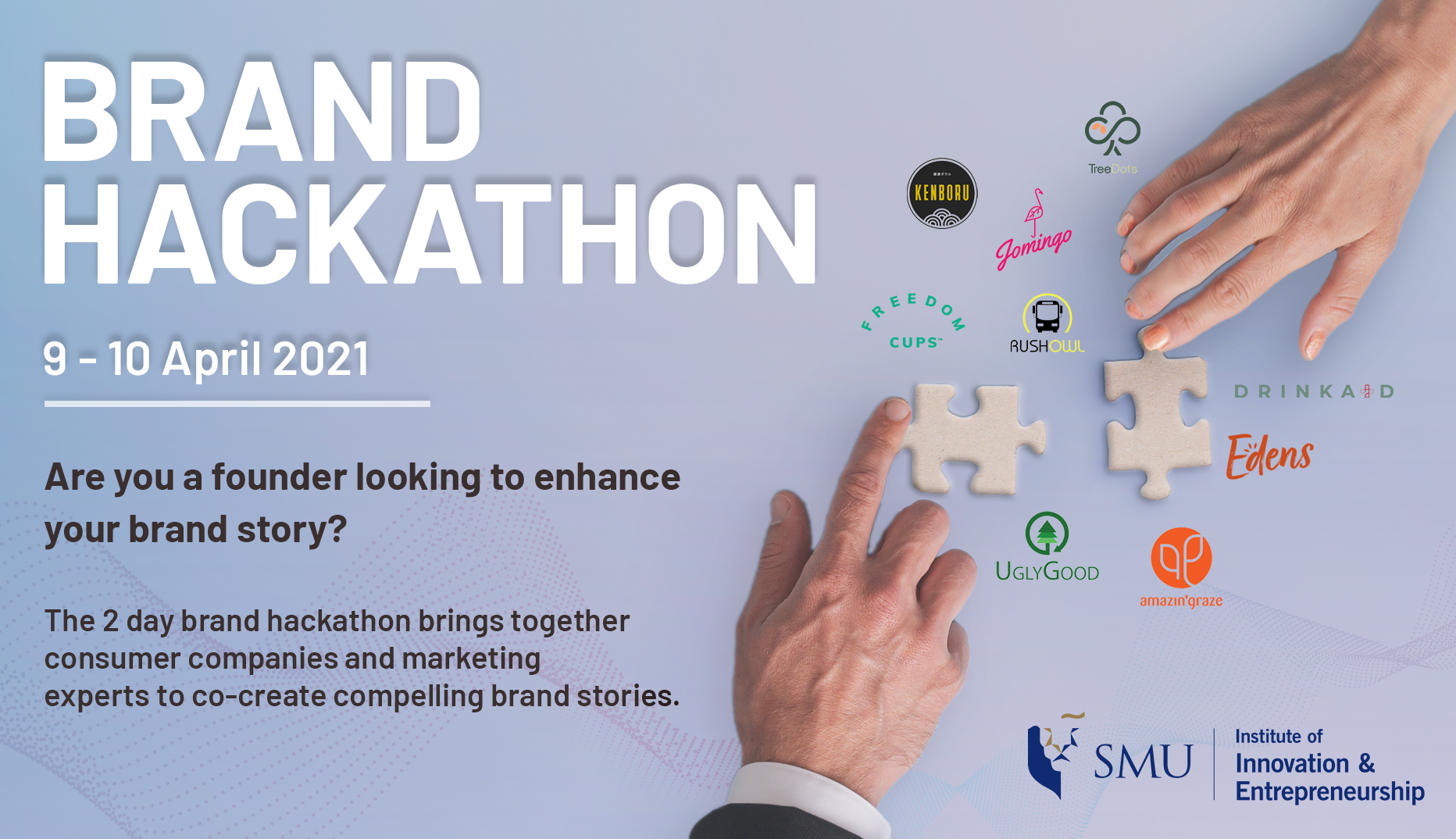 Brand Hackathon
Are you a founder looking to enhance your brand story?
Are you a founder looking to enhance your brand story?
The 2 day Brand Hackathon brings together consumer companies and award winning marketing experts to co-create compelling brand stories.

When: 9 - 10 April 2021
Where: Singapore Management University
Target Participants
Early-stage Business to consumer (B2C) startups incubated at BIG 
Key Takeaways
Be able to enhance the essence of your brand story
Be able to elevate your brand materials
Be able to stay relevant to your target audience
Programme Mentors
Curriculum Directors: Christina Lim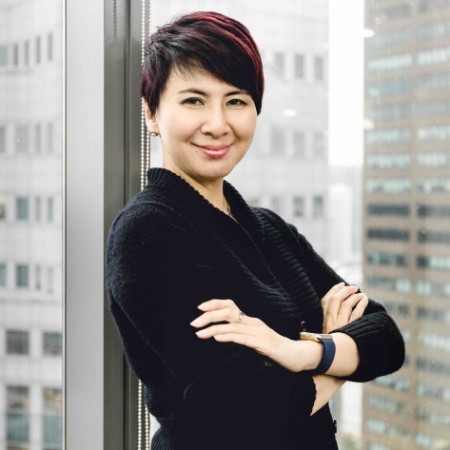 Christina Lim 
Chief Marketing Officer-in-Residence,
SMU Institute of Innovation Entrepreneurship;
Founder and Principal,
Chrisspeak Pte Ltd
Application Information
FAQ
Are non-SMU students allowed to sign-up?
Yes. Brand Hackathon is open to non-SMU affiliated founders/organizations.

I do not know how to design my own graphics, can I still participate in the Brand Hackathon?
Yes. Besides having our curriculum director impart foundational skills of building a brand and overseeing the conceptualization of your brand collaterals, a dedicated designer will be assigned to each team to assist in actualizing the collaterals.

What is the selection criteria in shortlisting teams?

Teams must fall under the target participant categories
Company must demonstrate clear need for brand mentorship
Founders must be open minded and coachable

What should I include in my company pitch deck?
Marketing and branding strategies are developed with the company's business model in mind. Hence more information about the company would be useful in developing a compelling brand story. The following are details that we recommend to include:

Mission/vision of company
The Problem
The Solution
The Market Opportunity
The Product
The Customers
The Technology
The Competition
Traction
Business Model
The Team
The branding and marketing plan
What do you aim to achieve from the Brand Hackathon
What are the 3 most important brand related questions that you would like to ask the trainers

Can I bring my marketing lead instead of my co-founder?
No, the Brand Hackathon is only open to company founders.
Contact Us
For enquiries, please contact:
Incubation: incubation [at] smu.edu.sg