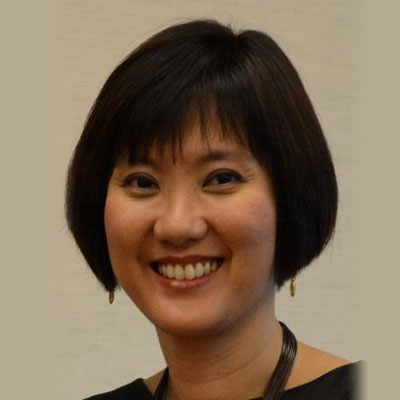 Christine Teo
Senior Associate Director
Christine is the Senior Associate Director of the Institute of Innovation and Entrepreneurship (IIE) at the Singapore Management University (SMU). In her role, she is responsible for all corporate functions of the Institute, covering Financial Management, Human Resource Management, Performance Management and Office Administration.
Armed with a Bachelor of Accountancy, Christine started her career at the Singapore Tourism Board (STB) in the area of Financial Accounting. Since then, she has gone beyond and enjoyed myriad opportunities in Resource Management, Grant Management, Event Management, Corporate Planning, Strategic Marketing and Research and Statistics. Christine moved on to join SMU to undertake administrative roles in the Office of Research and the Behavioural Sciences Institute before joining IIE. Participating in the development of the Tourism 2015 blueprint and contributing to the creation of various tourism landmarks like Gardens by the Bay and the Integrated Resorts was an unforgettable part of her career, seeing the economic and aesthetic impact it had made to Singapore.
Outside of work, Christine enjoys spending time with family and friends and catching up on Korean serials.