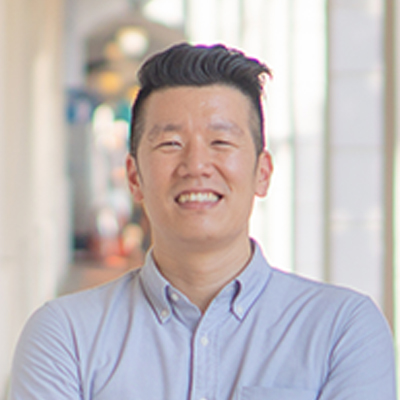 James Lee
Currently, James serves as Programme Manager to IIE's Global Innovation and Immersion Programme helping to administrate the overall programme while also charged with placements in America, his home country.
James has a diversity of experience having worked in both non-profit and for-profit. He likes to think that working at Cru for the majority of his career kept him youthful, a valuable asset in his transition to the world of SMU and IIE. Cru is better known for its outreach to university students, but also well known as one of the largest and most innovative Christian mission organisations in the world. At Cru James especially appreciated the opportunity to mentor and invest into the leadership development of the students under his care.
He later went on to enter the corporate world gaining valuable experience in business development and marketing. Most recently, James had the opportunity to be immersed in the challenges and complexities of the startup scene here in Singapore as an early team member for both Easycity and Get.
James and his wife Jaimie love hosting, entertaining and investing into friends and family when they're not occupied discovering the next best meal or traveling the world. James has recently taken up road biking and regrets not discovering it earlier in life.