PAK Challenge 2018
Friday Jul 20,2018 | IIE News
On 22 June 2018, SMU Eagles Inc organized the 3rd PAK Challenge 2018 that serves to help aspiring entrepreneurs make their start-up dreams a reality. The event was successfully concluded with 5 teams walking away with a total of $50,000 to further develop their business ideas.
The Challenge, organized by Eagles Inc, an entrepreneurship club under Institute of Innovation & Entrepreneurship (IIE), sought to discover the most validated and executable business ideas. The club and the competition were the result of a donation by LKCSB alumni Jeff Tung and Benjamin Twoon who set up a $1 million P.A.K. Entrepreneurship Fund in October 2015 to ignite the entrepreneurial spirit amongst SMU students and to support the growth of the entrepreneurial ecosystem in SMU.
The event was graced by Dean of SMU Lee Kong Chian School of Business (LKCSB) Professor Gerry George, and our 9 partners and sponsors – some of which include the entrepreneurship clubs from other universities, IIE, and Singha.
Prior to the competition, SMU Eagles Inc organized a bootcamp and several networking sessions for the participants to learn from industry experts and build valuable connections. This year's PAK Challenge welcomed a total of 132 participants from 9 different schools. After two rounds of selection (quarter and semi-finals), the final 5 pitching teams have been selected from a pool of 44 teams.

The finalists were required to pitch live in front of a distinguished judging panel of entrepreneurs, VC, and industry experts. The panel comprised of Benjamin Twoon (COO, Fundnel Limited), Charmaine Chua (Head of Product, Love Bonito), Edward Chia (Managing Director, Timbre Group), Elim Chew (Founder, FastFast), Jeff Tung (CEO, Sheng Ye Financial Group), Kevin Shepherdson (CEO, Straits Interactive) and Ridy Lie (Partner, Insignia Ventures Partners).

After almost 3 hours of pitching and judging, these five teams eventually emerged as the winners: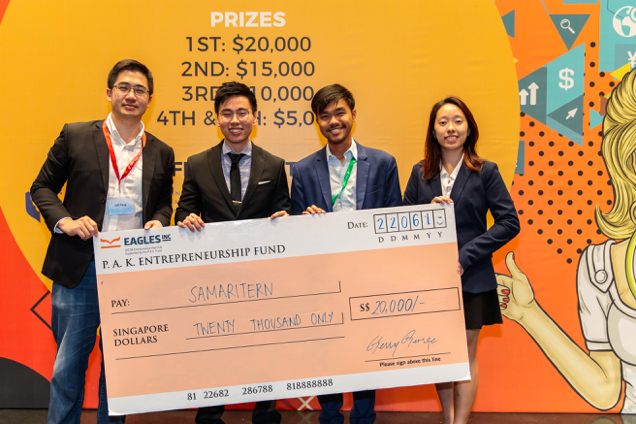 First: Samaritern, who won $20000, helps students and companies look for career opportunities and fresh talents respectively.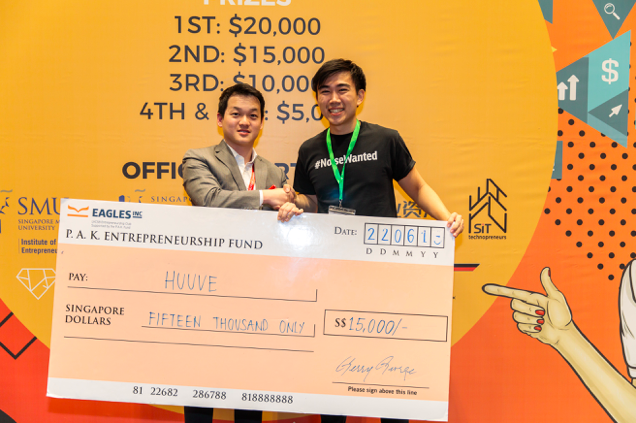 Second: Huuve, who won $15000, provides sentiment analysis for financial intelligence.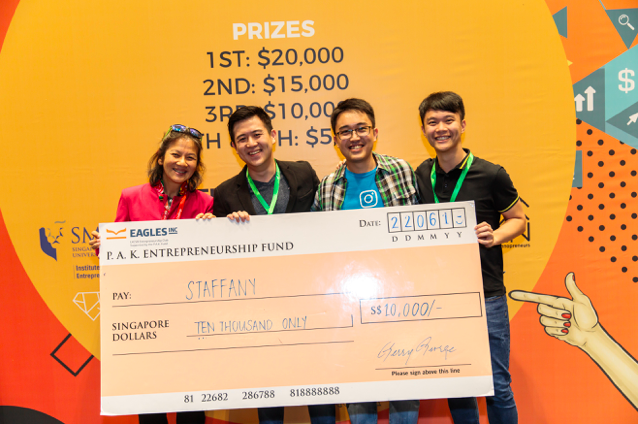 Third: StaffAny, who won $10000, is an all-in-one platform to manage the company's employees.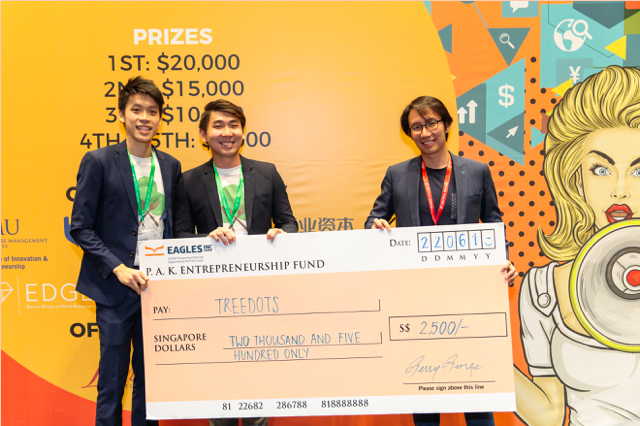 Fourth: Treedots, who won $2500, is Asia's first wholesale distribution to tackle the problem of food wastage.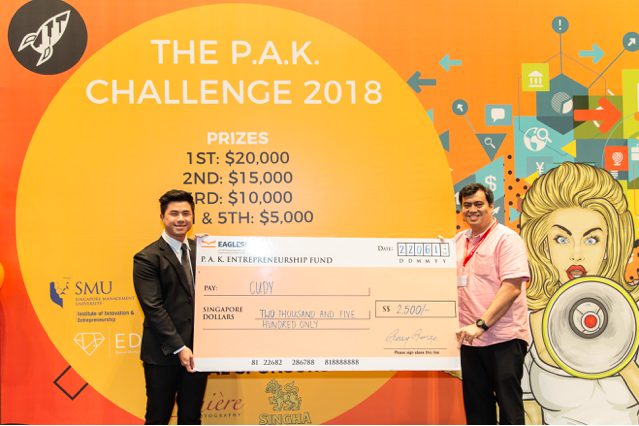 Fifth: Cudy, who won $2500, provides an online classroom learning experience.
If you are interested in entrepreneurship, consider joining Eagles club - visit their website and find their booths at upcoming Vivace :)