Overview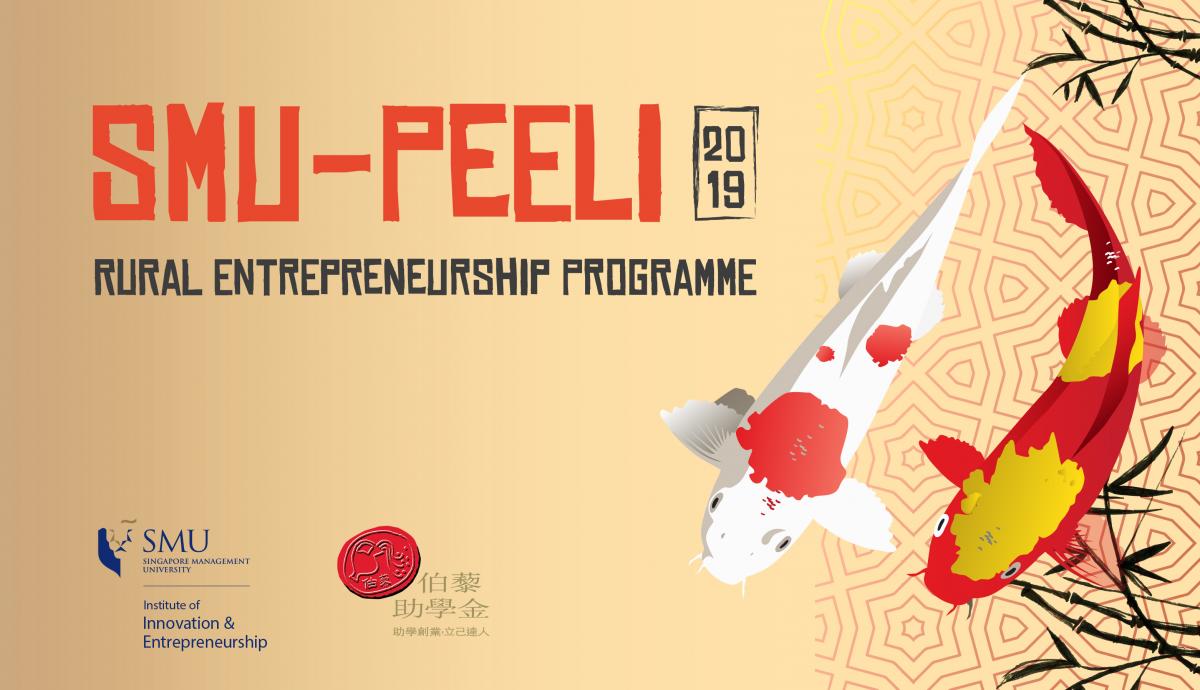 The SMU-PEELI Entrepreneurship Programme is jointly organized by IIE and the Jiangsu Tao Shing Pee Education Foundation (Tao Foundation). The Tao Foundation was founded and funded by famous Singapore entrepreneur and philanthropist, Mr Tao Shing Pee, and his wife, Mdm Liu Kwan Li, to connect Singapore and China students together in the entrepreneurship community.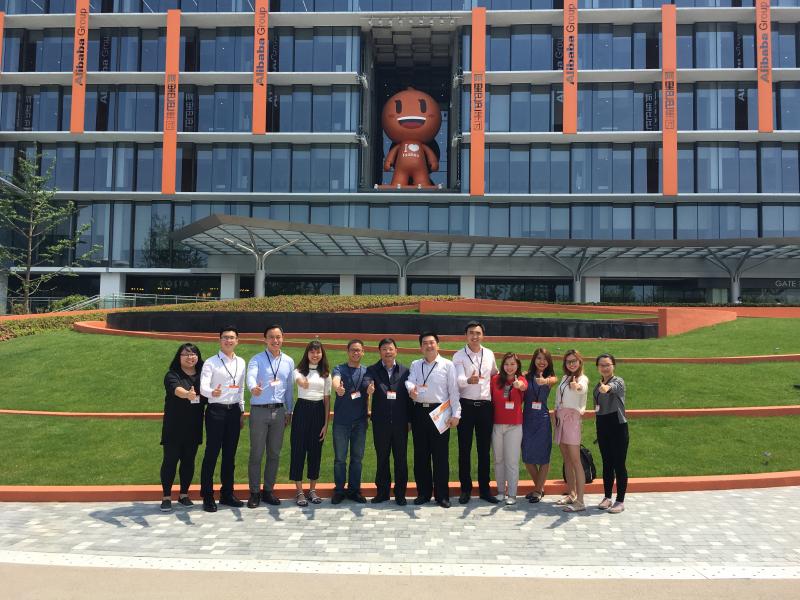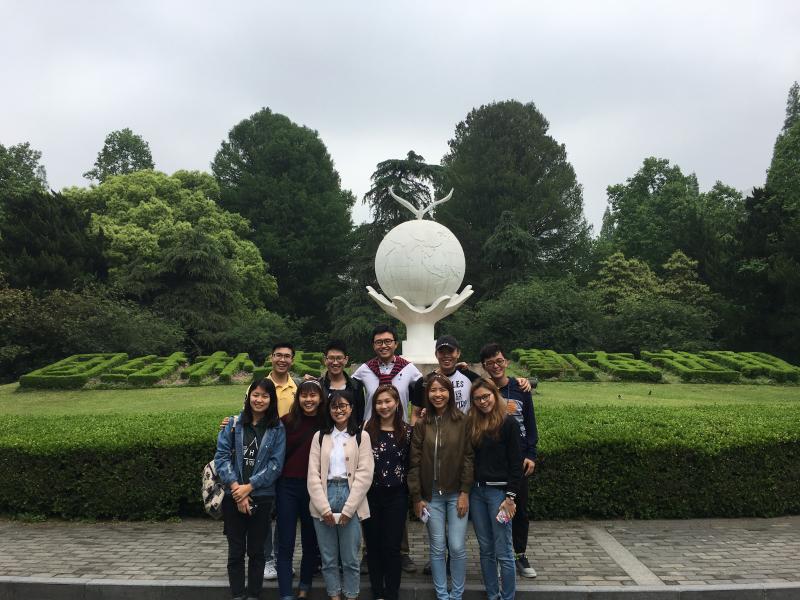 Each year, the SMU-PEELI Entrepreneurship Programme equips Tao Students with the financial support and skills to create start-ups that can transform their rural hometowns. Up to 15 selected SMU students  will be given the opportunity to travel to China and share their entrepreneurial skills with other fellow Tao students, visit incubation centres and start-us, as well as learn more about the China entrepreneurship ecosystem.
During the exchange, Tao students from China will also visit Singapore and participants will experience learning in SMU from top academics and practitioners. Programme highlights include a business plan competition, and visits to relevant sites including start-ups and innovation & entrepreneurship related centres.
Programme Overview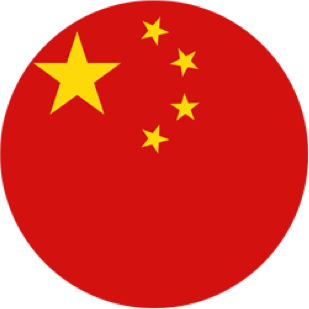 Part I: Cultural & Innovation Immersion (Tentatively 4 to 10 May 2019)
SMU students will interact with 40 Tao students in China through team-building activities organized by the Tao Foundation. During the 1 week trip, students will visit start-ups and incubation centres in China. In previous years, visits to unicorn start-ups such as Tencent and Alibaba were organised. You will also be able to gain insights to the cultural diversity, advanced technologies, innovation and entrepreneurship in China.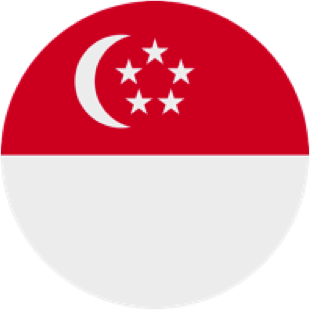 Part II: Entrepreneurship Acceleration (Tentatively 6 July to 3 August 2019)
The 40 Tao Students will be hosted in Singapore for 4 weeks, where student participants will learn about innovation & entrepreneurship through Learn- Interact- Apply. Participants will learn through a selection of lectures and case studies taught by our instructors, including SMU lecturers and industry experts. Panel discussions, fire-side chats and site visits (local start-ups, venture capital firms, big tech companies and social enterprises) will provide a conducive environment for insightful conversations relating to the innovation and entrepreneurship eco-system in Singapore and the region. Throughout the 4 weeks, participants will form teams matched with dedicated mentors to take part and pitch business ideas in the SMU-PEELI Business Plan Competition and stand to gain entry into IIE's incubation program.

*Programme actitivities are indicative and will be finalised on a later date.
Application Information
Why Apply?
By joining this programme, you will be able to:
Develop entrepreneurial thinking as a futureproof skillset.
Combine ideas, imagination and insight with technology to build new products and services, under the guidance of experienced mentors.
Connect with peers, practitioners and compassionate teachers to seed entrepreneurial collaboration opportunities for the future.
Expand your personal and professional network in China.
Keep a look out for the next run of our SMU PEELI Rural Entrepreneurship Programme! Applications will be open soon!
Contact Us
Huo Yasi
yshuo [at] smu.edu.sg (subject: SMU-Peeli%20Rural%20Entrepreneurship%20Programme)
Programme Testimonials
"The norm is to choose a safer career path with a stable life for the rest of one's life and join the corporate ladder. These Tao students have burning passion and motivation that keeps them pursuing their entrepreneurial dreams. As a graduating student, this has reminded me of my own entrepreneur dreams as a possible career path." - Chen Weifang, LKCSB 2016
"I gained the inspiration to think bigger, and the motivation and the right frame of mind, to step out of the norm and innovate!" - Gerald Ong, LKCSB 2016
"Definitely inspired to be an entrepreneur as the whole environment throughout the trip is that we should just start a business and work on it rather than hesitating. I have also gained a greater interest in China, if possible, I would like to have a partnership with the Tao students and work in China in future as the market is so much more vibrant and big there." - Cheryl Tan, LKCSB 2016
FAQ
1. Who is SMU-Peeli looking out for?
We are looking for students from any of the Singapore universities, who have at least one semester of study after the summer of 2019. They should have a strong interest in China's business, innovation & entrepreneurship (I&E) landscape, and a passion for I&E. The latter can be demonstrated through attending start-up events, participating in student entrepreneurship clubs, and working for or on a start-up. Applicants are also expected to be proficient in Mandarin, as many of the classes will be conducted in Mandarin.
2. How much will the programme cost?
There will be a co-payment of $500 per student for the 5-week programme. At the end of the programme, participants who successfully graduate from and performed well during the programme (based on minimum 80% attendance and reasonable conduct) will be awarded a subsidy of $200 to defray the cost of their co-payment.
3. What is the selection process like?
Applications will be open from 12 Feb – 15 March 2019; interested students should submit a 1-page resume and 3 slides explaining their motivations and qualifications for participating in SMU-Peeli. Shortlisted candidates will be invited to IIE for interviews before the final cohort is selected.
4. If selected, what do I have to settle individually? 
All major travel and logistical arrangements will be settled by the organizers. Participants will be mainly expected to fully commit to and participate in (i) the preparations leading up to the programme and (ii) both the China and Singapore legs of the programme.
5. What is the time commitment for this programme?
1 full week in May (Tentatively 4 to 10 May 2019), and 4 full weeks in July/August (Tentatively 6 July to 3 August 2019). Given the time commitment for this programme, students will not be able to hold down an internship during those weeks.
6. Which parts of China will the programme visit?
Zhenjiang, Nanjing, and Shanghai.
7. What type of business ideas can I work on as part of this programme?
You will be able to work in groups on business ideas in any vertical, guided by experienced mentors from the Singapore I&E ecosystem. Alumni of the SMU-PEELI programme have founded many start-ups, including Bei Bei Bang, an online tuition platform.
8. Will I be able to claim any course or internship credit for this programme?
Unfortunately not.