Meet JoyfulPerson BIG startup: on a mission to make WhatsApp automation fast and easy for SMBs
Monday Jun 26,2023 | IIE News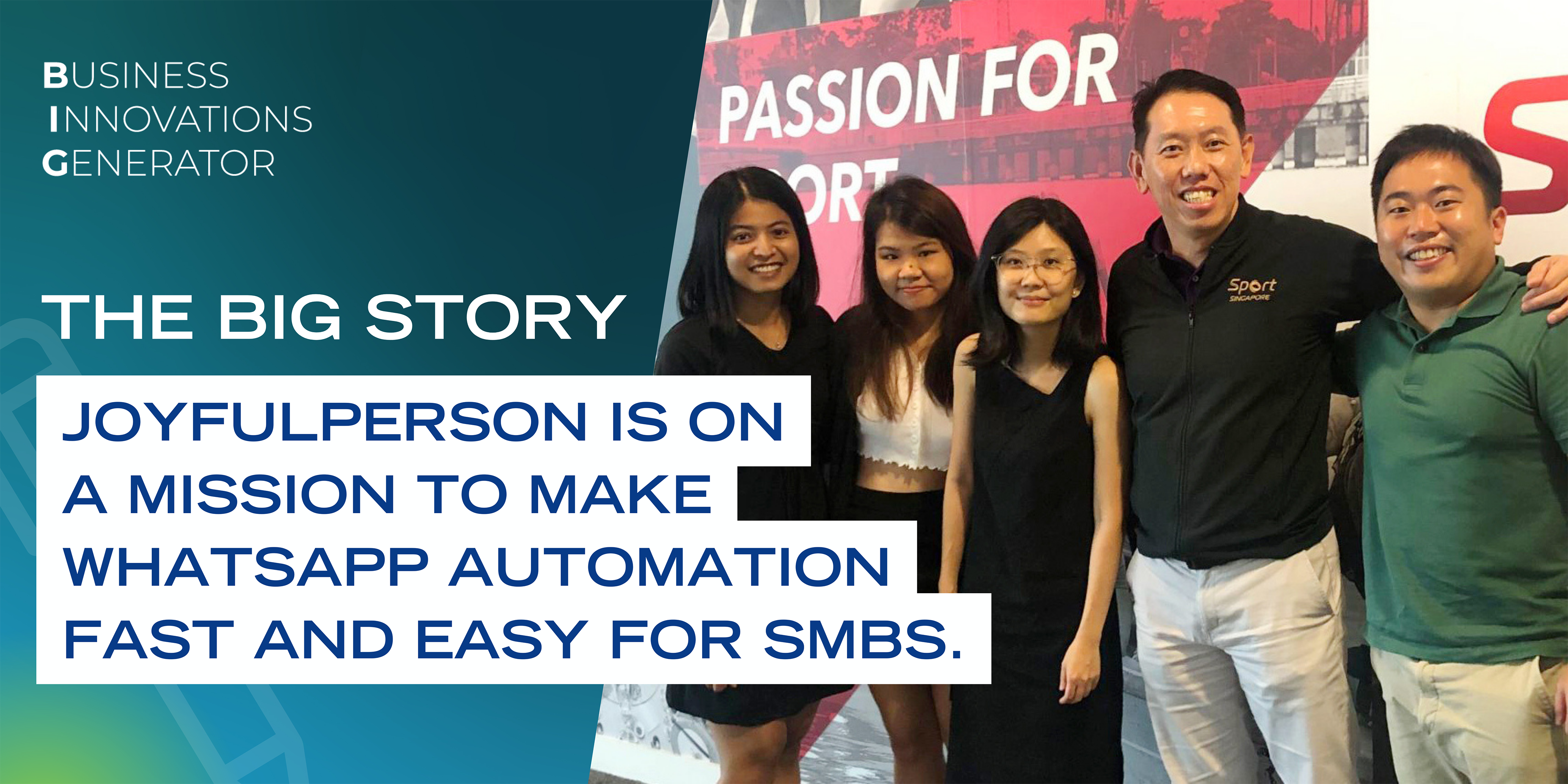 Inspiration may strike us at any moment in life. But what sets entrepreneurs apart is the ability to execute an idea and make it happen.
How it all started… addressing the challenges for frontline training during the pandemic
JoyfulPerson started in the midst of the global pandemic. We saw the struggles in frontline training, for both the businesses and the workers, and created a WhatsApp training & engagement solution for frontline workers. 
While we were servicing our enterprise clients, we went through the pain of applying and setting up WhatsApp API, the programme interface that allows businesses to receive and answer unlimited WhatsApp messages seamlessly. We thought that small and medium-sized business (SMBs) who are trying to set up WhatsApp automation would go through a similar pain. This gave us the idea of creating Joyform, a SaaS product which helps SMBs automate WhatsApp for work. 
Joyform is the fastest and simplest way for SMBs to automate WhatsApp for work. By connecting Joyform to their internal workflows, such as incident reporting and customer order forms, SMB owners receive WhatsApp notifications on the go and take key actions on WhatsApp. This removes the pain of setting up WhatsApp API - which SMBs lack the time, budget and technical skills to do.
To put our work in one sentence: We are on a mission to make WhatsApp automation fast and easy for SMBs.
Why did we join BIG?
We joined BIG programme after getting an idea on the support BIG account managers can bring to early-stage startups. Shoutout to Alvin, James, Donna, Jinzhou, Chin Lim and Gabrielle for their wonderful support.
We've been deeply inspired by the entrepreneurial mindset, grit and hardworking spirit of all the founders we've touched base with at BIG and the guidance and advice from BIG mentors.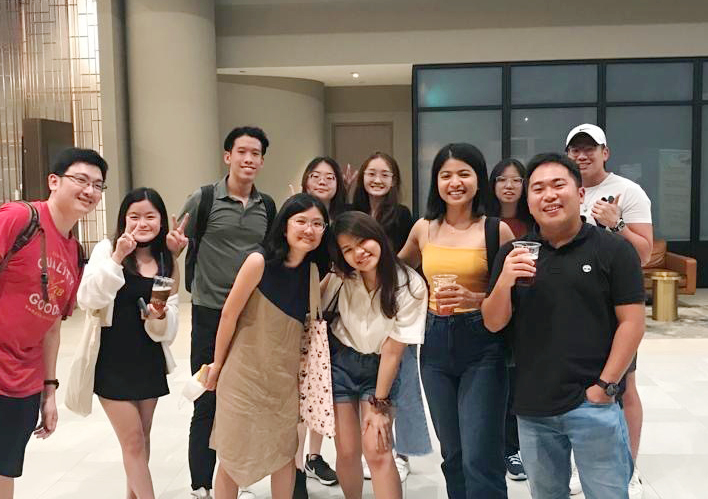 Navigating challenges along the way…
Some of the challenges we faced at the initial phase, include the sales cycle for enterprise software, launching our initial product and getting user feedback. We try to communicate openly and frequently as a team so we understand each other's struggle and navigate those challenges.
Joyform launch and our growth target.
We launched Joyform early this year on Google Workspace and Zapier. Since then, we've had 14,000 downloads from users across 40 countries.
Some key highlights worth mentioning are: getting paying users for our Joyform SaaS product within a couple of months of launch, receiving positive reviews from users on Google Workspace, including users who started requesting for an annual payment plan, before we even had one!
In the next two years, we target to serve more than 10,000 paying users globally and continue to grow as a company, while building our team culture. 
---
*Business Innovations Generator (BIG) is now accepting applications for its AUG'23 cohort. It is a founder-centric incubation programme that is designed to prepare early-stage startups for success through mentorship, dedicated resources, funding, and access to an investor network! Applications close on 30 June. More information can be found here.  
Learn more about JoyfulPerson here.