Ask-Me-Anything (AMA) - Hear it from our Experts-In-Residence
Tuesday Jul 21,2020 | IIE News

TODAY WE HAVE WITH US OUR EXPERTS-IN-RESIDENCE OF OUR BIG PROGRAMME. IN THIS INTERVIEW, WE'LL BE PICKING THEIR BRAINS ON WHAT THEY LOOK OUT FOR IN ENTREPRENEURS -- BOTH THE GOOD AND THE BAD…

LET'S GET RIGHT TO IT: WHAT IS THE ONE THING THAT STANDS OUT MOST WHEN YOU MEET A STARTUP?
Shirley: Definitely the passion they have for their idea and business. You can tell how invested the team is by the depth of insight that the founders exude.
Christina: I'd agree - their passion is infectious. I love it! The one thing that really jumps at me is how passionate the startups are about solving real world problems.
 
---
WHAT ABOUT THE OTHER EXTREME: WHAT ARE THE BIGGEST RED FLAGS THAT SOUND THE WARNING ALARMS WHEN YOU MEET A STARTUP?
 
Shirley: When a solution is looking for a problem. Conventionally, the best solutions are the ones which are inspired by addressing actual gaps in the market. This implies latent demand for products or services that can close these gaps and meet such needs. This often requires an intimate understanding of the market you are serving and thereby gaining empathy for your potential customers. Starting with a solution first, however, oftentimes feels like the startup is fitting a square peg into a hole: the solution just is not made to solve the market problem. I've seen this before and can't pin point one instance where there has been a positive outcome. These teams are so obsessed with creating novel technology that they deprioritize validating market needs. Although given enough time and options, there will invariably be instances where solutions can find problems to solve, it is far less likely than a problem being met head on by a solution, since the solution was developed to solve that exact problem!
Yao Ping: Team dynamics and market opportunity. The dynamics, motivations and incentives of the founders is extremely important. When these are not aligned from the start, the startup is a ticking time bomb. I'm not saying that there must be an equal split of reward, but there must be an agreement as to how the spoils of victory are shared. Asking the hard questions at the start is a must-do. Too many times I've seen teams kick the can down the road and by the time they realise this is an issue, it's too late and the team falls apart due to conflicting egos! The market opportunity is another key factor for me: No matter how innovative the product or novel the technology, it matters little if the market opportunity is small. If there isn't a high potential upside for the startup, it tends to be less attractive to investors..
Christina: Stubborn founders who dismiss advice - I'm not saying that our advice is always correct, but it is important that founders are open to receiving feedback. Whether they take the advice is their prerogative, but dismissing any feedback without any consideration because it is contrary to their personal beliefs is foolish and narrow-minded.
 
---
HAS THERE BEEN AN INSTANCE WHERE A STARTUP YOU'VE WORKED WITH FIZZLED OUT AFTER A WAVE OF INITIAL HYPE?
Shirley: One instance comes to mind… I won't name names, but when I first came across the startup, I was thoroughly "Wowed" by the refreshing idea. It looked really good when the founder pitched his business idea. However, the team was not built to last and they weren't able to execute. Idea counts for just 10% of whether the business will succeed! There are so many more factors that come to play.
Christina: I personally haven't really encountered that while at BIG -- Growth is a continuous pursuit and involves on-going experimentation. I believe in testing and making pivots, winning little battles to eventually win the war.
---
EXPANDING ON THAT DISCUSSION ON BEST AND WORST TRAITS, WHAT ARE THE TOP 3 FACTORS YOU TAKE INTO CONSIDERATION WHEN ASSESSING A STARTUP'S SUITABILITY FOR THE BIG PROGRAMME?
Christina: I ask myself 3 questions when evaluating a startup's suitability. First, whether they have done enough research and due diligence to validate their idea to form conviction for a business case. Second, whether they are teachable: we cannot fill a cup that is already full. Third, whether they are committed, especially during the incubation period to fully leverage the resources that will be accorded to them. Minimally, I must be able to answer these 3 questions in the affirmative for me to consider a startup suitable for the BIG programme.
Shirley: I tend to agree to Christina's line of reasoning. At the end of the day, my primary concern is whether our programme and resources can help the team. If the answer is no or minimal, then it defeats the purpose. Two additional factors that come to mind are, first, whether the founders have taken the effort to define the problem they are solving and have put in enough thought into conceiving a feasible solution at first instance. Second, similar to Yao Ping's point about red flags, I look out for whether the addressable market is sizable and well defined.
---

TURNING MORE SPECIFICALLY TO ACTUAL STARTUPS YOU'VE WORKED WITH, WHICH IS THE MOST INTERESTING STARTUP YOU'VE WORKED WITH AT BIG?


Yao Ping: I really liked the Cudy product and team when I first came across them in end-2018. Back then, online tuition might not have been the most apparent, but in the context of this pandemic, distance learning has become so prevalent that Cudy's value proposition is coming to the fore! Education has always been a huge and growing market. Cudy is now primed to take advantage of this new world order.
Shirley: UglyGood is an interesting startup. It started with a vision by the passionate and humble founders. When they first came to us, they were low on their tech capabilities but that did not deter them. Through the programme, we worked with the team to identify gaps and gave all the support they needed to get to where they are now. I'm glad they're well and, like Cudy, primed  to take advantage of this new normal with their sustainable cleaning products.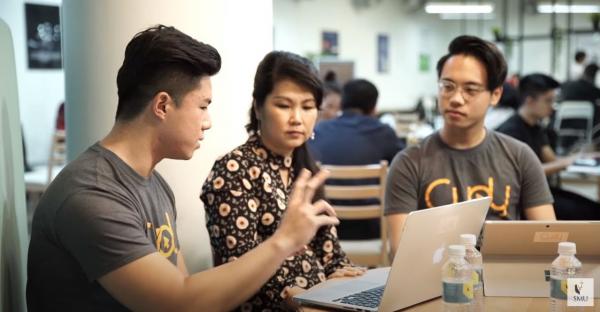 Ms. Shirley Wong, Entrepreneur-In-Residence with founder of Cudy, Mr. Alexander Lim
 
---

WHAT ARE SOME OF THE CHALLENGING MOMENTS WHEN MENTORING THE START-UPS?


Shirley: When the founders think we owe it to them and take our support for granted! Be humble and be gracious!
Christina: When I'm not particularly familiar with the business and technology of the startup! It's difficult to be effective within the short mentoring sessions when I am not well-acquainted with what they are doing. On my end, I make sure that I spend that much more time whenever I need to get a better understanding of the startup's background to get oriented and contribute with relevant advice.
---

TO WRAP UP, WE'D LIKE TO THANK YOU ALL AGAIN FOR YOUR TAKING THE TIME… BUT BEFORE WE GO, ANY FINAL WORDS OF WISDOM FOR OUR READERS?
Yao Ping: From my experience, there is no standard matrix for assessing whether a startup will succeed in the future. There are a few indicators, yes, but some may weigh more heavily than others depending on context. That said, I have three principles which I go by: do the right things, do things right, and be innovative.
Christina: What excites me about working with startups is that it keeps me grounded and on my toes. It is a test bed for business theory, not just new ideas. I am fortunate that I can live vicariously through the experiences of the founders I mentor and hope to contribute to their success. To these founders and aspiring entrepreneurs, take comfort in these words: do not fret that you have to work with little resources, grapple with finding your first customers, or worry about where your next dollar will come from. These challenges are not unique to you and remember that there is a support system for you if you fall -- just do whatever you can to get up!

 
---
Interviewee Profiles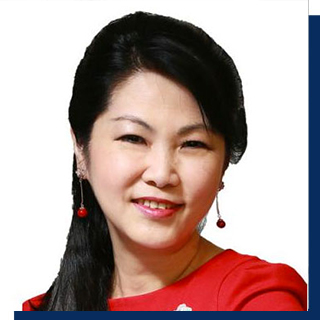 Ms Shirley Wong
Managing Partner, TNF Ventures Pte Ltd
Ms Shirley Wong is an entrepreneur and has more than 28 years of experience in the IT & Technology industry. Currently she is the Managing Partner of TNF Ventures Pte Ltd. Prior to the current role, she oversees the management and operations of the BT Frontline group in Asia Pacific, driving the professional services business for IT Security, Healthcare and Applications Development. She was the Chairman of Singapore Infocomm Technology Federation from 2013 to 2016.
Shirley is the Entrepreneur-In-Residence at SMU Institute of Innovation & Entrepreneurship
---
---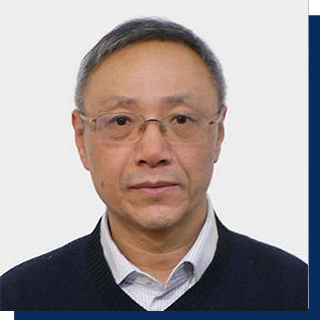 Mr Wang Yao Ping
Senior Scientist, National Engineering Research Centre of RFID China
Mr Wang Yao Ping has more than 30 years of experience in research and development of new cutting edge inventions in AI based computer simulation, RFID engineering, smart transportation, data modelling and knowledge management. He worked as research manager at Kent Ridge Digital Labs, Singapore, CTO at Nanjing Sample Technology, a public listed company in Hong Kong, General Manager at Jiangsu Raifu Intelligent Technology, China. He is also the deputy director at National Engineering Research Centre of RFID, China.
Yao Ping is the CTO-In-Residence at SMU Institute of Innovation & Entrepreneurship
---
---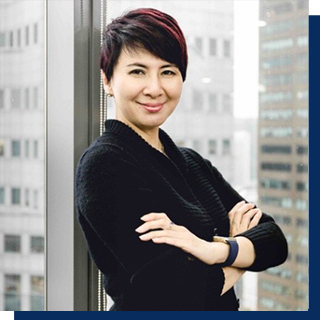 Ms Christina Lim
Founder and Principal, Chrisspeak Pte Ltd
Ms Christina Lim is a seasoned practitioner and visionary of branding and marketing with 29 years of experience, 19 years in the communications industry working with regional and local brands out of Singapore and 10 years of strategic leadership in a Chief Marketing Officer role with the leading retailer (NTUC FAIRPRICE) in Singapore.
Christina is the CMO-In-Residence at SMU Institute of Innovation & Entrepreneurship
---