TranSwap: On track to thrive in midst of uncertainty
Tuesday Jul 21,2020 | IIE News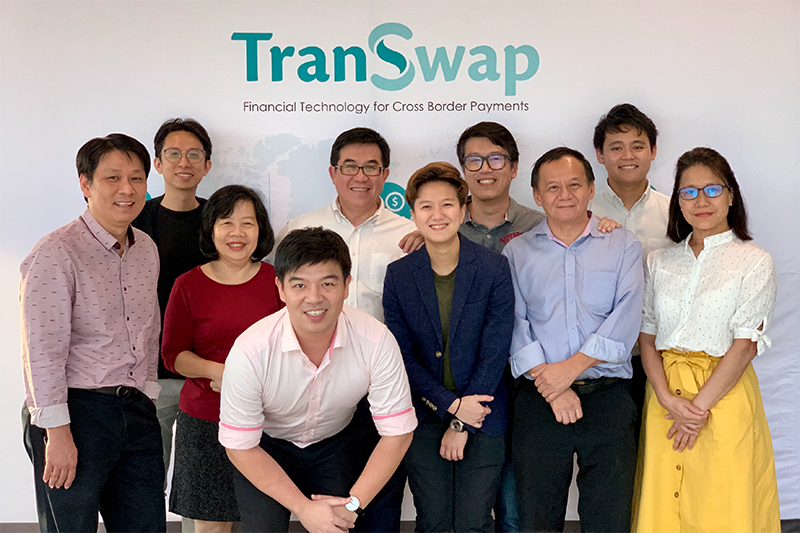 While 2020 has been a difficult year for many companies and startups, it presented new opportunities for growth for TranSwap - a FinTech company that offers a suite of innovative financial solutions for businesses.
Through TranSwap, businesses can send money to over 180 countries in over 120 currencies, and 60 local payment rails and auto clearing houses – at lower costs and transparent rates and fees. We recently launched a new collection product, where businesses can hold virtual accounts in the UK, EU and US through Global Borderless Accounts.
What was just an idea that occurred to Benjamin Wong, co-founder and CEO of TranSwap during the 1997 Asian Financial Crisis became a reality in 2017 when TranSwap obtained its license to operate in Singapore after going through SMU's incubation programme in 2014.
TranSwap's goal is to be a Global Electronic Money Institution for businesses to secure licenses to operate in all major financial centres.
---
COVID-19 PANDEMIC - IN EVERY CRISIS LIES AN OPPORTUNITY
When circuit breaker measures were introduced in Singapore, many Foreign Domestic Workers (FDWs) could not head to their usual remittance agencies to remit money back home. Upon hearing this, TranSwap rose to the occasion and launched an e-remittance service to help these FDWs. Apart from remittance, their business also grew amidst the Covid-19 pandemic as demand for cross-border payment services increased. Clients in the e-commerce industry grew more reliant on services that TranSwap offered to settle payments for their merchants and vendors.
In the midst of this pandemic, TranSwap has been able to adapt and ride on the changing needs of businesses and consumers to keep their company relevant. They are continuing to grow and scale even amidst these times of uncertainty. 
Benjamin's mantra of the 3Rs : resolute, resourceful and resilience has guided his decision making, and enabled TranSwap to expand rapidly across the region.
---
JOURNEY AS A FOUNDER
Benjamin would know best about uncertainty, having been through other financial crisis and having left the stability and comfort of his stable job to start TranSwap. This entrepreneurial journey has been tough but equally fulfilling for him.  
Benjamin recounts some of his most memorable moments.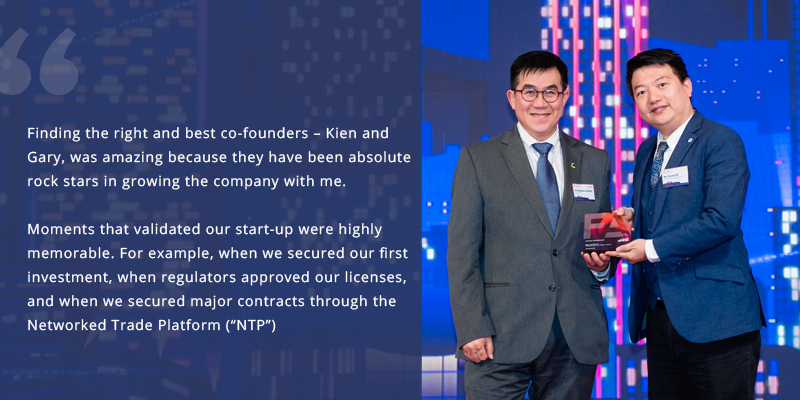 ​
Hearing about Benjamin's experience certainly inspires us to keep seeking the opportunities even during difficult times. We asked him why anyone should consider joining startups like TranSwap instead of bigger corporations. 
To this he answered, "join a start-up if you want to be in the heart of innovation and disruption. The nature of a start-up will afford you many learning opportunities, both professionally- and personal growth-wise."
---
WHAT DO YOU LOOK OUT FOR WHEN HIRING?
"We value team members who can thrive on ambiguity yet have an innate intellectual curiosity for improvement and innovation. The best person may not be the right person, but the right person will always be the best person."
---
ADVICE FOR THE YOUNGER GENERATION :
"Sometimes God places a Goliath in front of you; so that you can find a David inside of you." You have overcome many great difficulties, challenges, and setbacks to be where you are today. More than ever, this is your moment to step up and shape your future.
---