EdTech startup Cudy takes a new spin on tuition classes
Thursday May 17,2018
When Alexander Lim, a freshman in SMU School of Information Systems (SIS), was in Junior College, he had trouble finding suitable tutors. Despite the $1.1 billion Tuition industry in Singapore, the industry is still primarily an offline business. Alexander saw the opportunity for students and teachers to leverage on online technology for class interaction so long as it is easy to use and intuitive. "It's time for education to catch up with technology so we re-engineered the online classroom and came up with Cudy, an all-in-one solution for students, teachers and parents alike."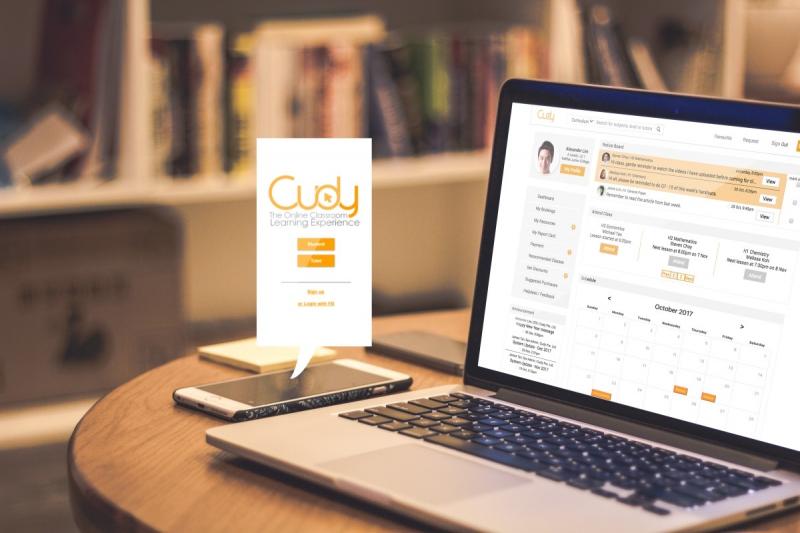 Image credits: Cudy's Platform
Cudy is an EdTech startup. Short for Collaborative Study, it is an entirely new online marketplace for online virtual classes that revolutionises the private tuition industry. Through Cudy, every student can find, match and connect with quality teachers in real-time through an online virtual classroom experience. Alexander's aspiration is for Cudy to cut across physical boundaries to become the household name for private online enrichment classes in Southeast Asia that connects passionate teachers to students from around the world.
"I believe that we can leverage on technology to help benefit students of the information age who are comfortable and familiar using online resources and platforms to supplement their learning. We want to increase accessibility to quality classes and to make it more affordable so that we can help as many students as we can with the greater goal of increasing social mobility."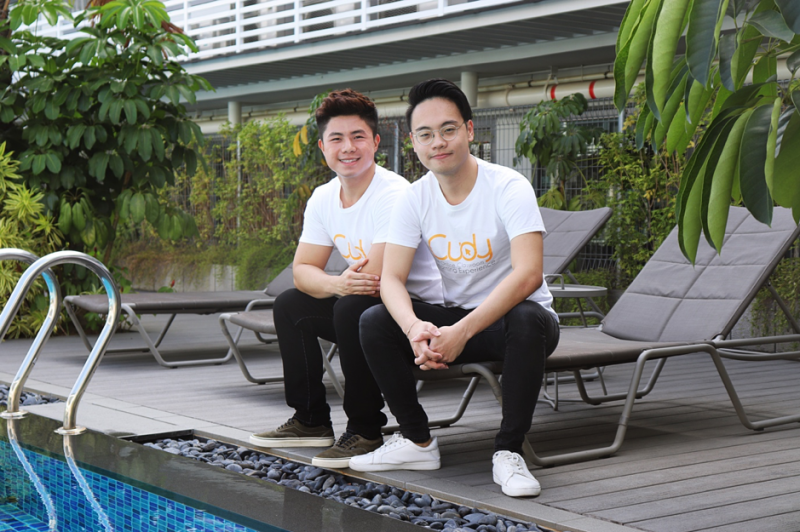 Image credits: Cudy's founders, Alexander and Sean
Along with Sean Lam, a fellow student in SIS, Alex pitched his startup idea to SMU IIE and was accepted into Business Innovations Generator (BIG), IIE's incubation programme for budding entrepreneurs open to SMU students, alumni and staff. Being in the co-working space along the basement of School of Accountancy provides a cosy environment to interact with the entrepreneurship community that consists of like-minded individuals as well as entrepreneurs.
Incidentally, his interactions further motivated him in his quest to create value for society through Cudy. With Cudy, Alex was able to contribute to the integration of technology into the tuition industry, as well as to provide seamless process tuition experiences for students, teachers and parents. He constantly searches for inspiration and guidance within the bustling startup ecosystem in IIE.
The efforts he puts in are paid off when he sees his students improve and benefit from his actions. "My days are always long, tiring and packed. What usually keeps me going after a long day is when teachers, students and parents send me messages telling me that our work adds value to their lives."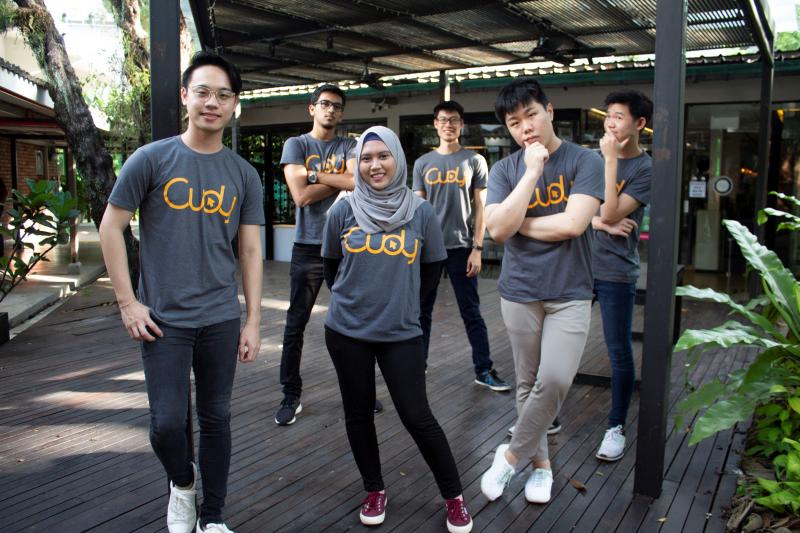 Image credits: The team behind Cudy
When asked about what he attributed Cudy's success, Alexander brought up the importance of team. "Having the right team is very important. It's the people that makes companies great, so having great systems and processes to manage people is important in creating great companies." Alexander believes in bringing talented people together and is thankful to have met and worked with genuine and remarkable individuals.
To aspiring entrepreneurs, Alexander wants them to realize that an uncertain future may not be the worst thing. It may lead them on a reflective journey on themselves and allow them to push past boundaries of their own limitations. "Entrepreneurship to me is about self-improvement and self-discovery to realize my full potential. The process of entrepreneurship is not an easy journey and an uncertain one that has the ability to shape my perspective of the possibilities, creates the optimism that benefits my beliefs and attitudes."
Do you dream of shaping the future of education? If that's your passion, join us at Cudy, as a Cudent or a Cutor, today! For more information, please visit Cudy at www.cudy.co
You can connect with Alexander at https://www.linkedin.com/in/alexanderlhk.