Treedots - The Fight for Less Wastage - From Waste to Treasure
Thursday Apr 12,2018
Jiacai, one of the founders of Treedots, had always had the culture of not wasting food.
THIS STEMS FROM HIS PARENT'S BELIEF THAT FOOD WAS SACRED AND SHOULD BE TREATED WITH RESPECT.
But the experience that really opened his eyes was the movement against food waste in Europe, which he experienced while on exchange in Germany. He memorably recalls the moment when he noticed expiring food corners in Supermarkets—an effort by Germany to clear such products instead of throwing them away and wasting them. Noting that back in Singapore, the issue of food waste was largely ignored, he and his partners, Nicholas and Tylor, recognized the need for action.
They took the brave step and left their stable jobs in huge corporations such as PwC, Oliver Wyman and UBS, to take a stand against food waste and create an ecosystem where no food is wasted along the value chain—by making value for all the states of food.
But, the going is tough, and at the Young ASEAN +3 Social Entrepreneurs in Action conference, Tylor, the co-founder of Treedots, recognized that Singapore was lagging behind in Southeast Asia when it came to social entrepreneurship. But ""KEEP YOUR COMPANY FOCUSED ON MAKING AN IMPACT AND PERSEVERE."" This sentiment is what pushed Treedots into what it is today.
It certainly came useful when they were convincing businesses to adopt their services as a solution to the problem of food waste. Given that they were all previously from the Finance industry, they had no connections or prior networking to F&B businesses. And to be able to sell their idea, they would need to speak directly to the management in order to convince them to join Treedots. They tried everything—from going down door to door or cold-calling to speak to businesses. Although this was out of their comfort zone, Jiacai recognizes that "it is THE MOST EFFICIENT, BUT ALSO THE TOUGHEST WAY TO UNDERSTAND THE INDUSTRY, THE BUSINESSES' PERSPECTIVE AND HOW WE CAN TRULY VALUE ADD TO THEM"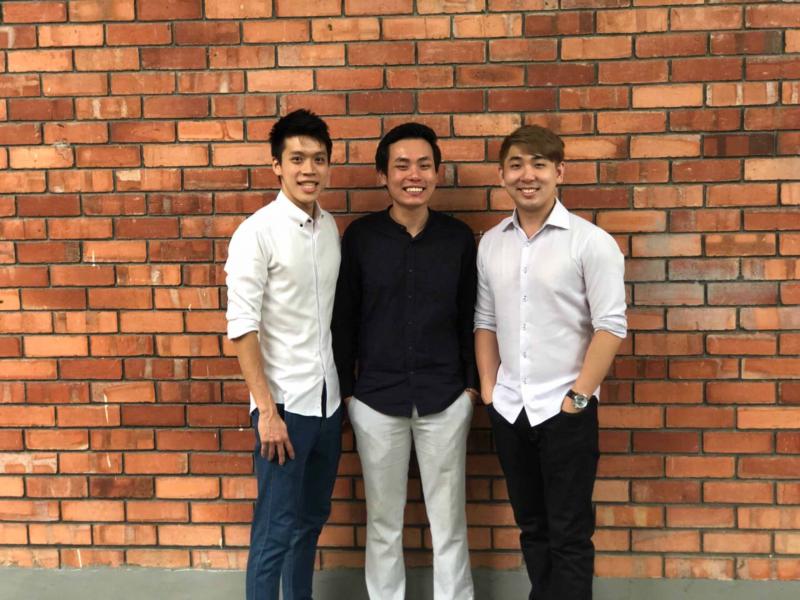 Treedots Founders, Tylor Jong (left), Nicholas Lim (middle) and Lau Jiacai (right)
Their grit and passion played a huge part in their achievements, but Jiacai doesn't forget the people who helped. Under the guidance of their mentor, Shirley, IIE's Entrepreneur-in-Residence, Treedots was able to blossom. Armed with great experiences and networking connections, they managed to partner up with local F&B businesses.
Their success was recognized when Treedots emerged as the champions of the Social Startup Challenge 2018. The theme for this year's competition was "Youth as Beneficiaries and Youth as Changemakers". With their goal of minizing food waste globally with a self-sustaining ecosystem, they embodied the theme of the competition, and are now one step closer to their goal.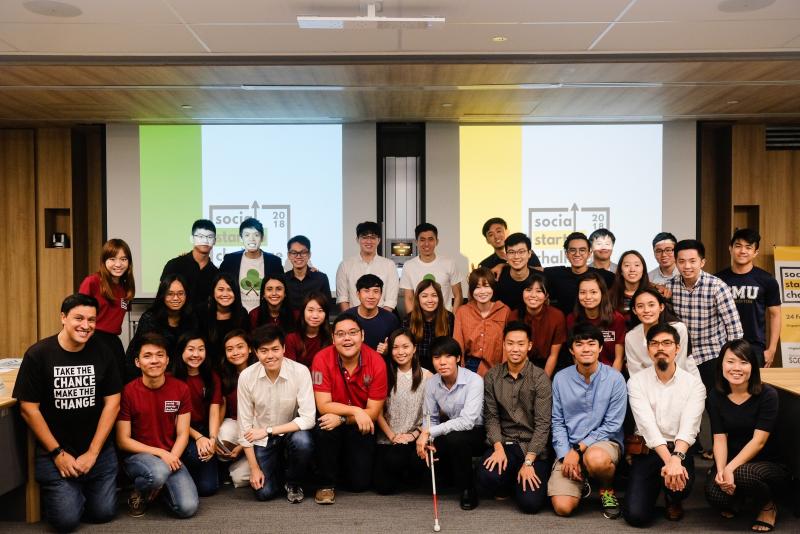 Image credits: Treedots at the Social Startup Challenge 2018
The tangible and emotional impact that they have on society keeps them going. Jiacai recalls the moment that he saw the impact his enterprise had on society. While organizing a Chinese New Year appreciation lunch for the operational staff in SMU, Treedots was able to make products such as ingredients for "Yusheng" affordable, making CNY special for those who were unable to spend the holidays with their family and have a good meal.
"SUCH VALIDATIONS REALLY KEEP US MOVING AND WE HOPE TO CREATE MORE OF SUCH SOCIAL IMPACTS IN THE FUTURE"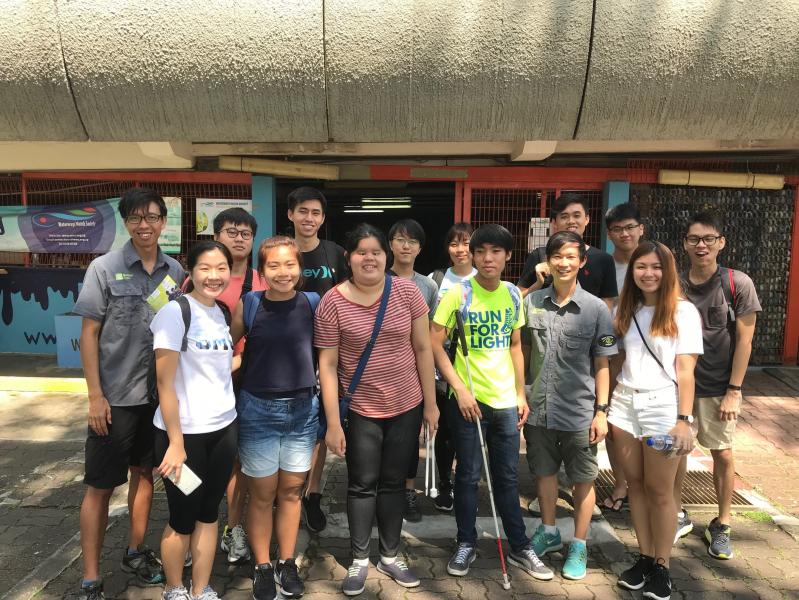 Image credits: Beneficiaries of Treedots from the Social Startup Challenge
With new business opportunities that arise at every turn, "it is important to always keep in mind the impact that you want to create at every juncture and make sure your actions are aligned with your goal." Keeping him grounded, Jiacai also has his team to thank. He believes that the team you are with is the most important factor in succeeding as an entrepreneur.
A TEAM THAT COMPLEMENTS YOU, SHARES THE SAME VISION AND GOAL AS YOU, AND IS A PLACE WHERE YOU CAN TRUST AND BE OPEN TO WHOLEHEARTEDLY, IS AS IMPORTANT AS YOUR PASSION.
With their victory at the Social Startup Challenge 2018, Treedots is constantly rising and striving towards their goal. We look forward to hearing more about Treedots'' impact on Singapore and the world!
To find out more about Treedots, Click here.