Global Innovation Immersion (GII) - Thailand
Monday Sep 02,2019 | IIE News
First things first, what is Global Innovation Immersion (GII)?
The Global Innovation Immersion (GII) programme is a 3-month overseas internship programme developed by the Singapore Management University Institute of Innovation and Entrepreneurship. Partnering up with high-growth start-ups in a variety of countries, Global Innovation Immersion aims to provide their students the opportunity to develop career-ready skills while experiencing a world outside of their bubble at the same time. Did we already mention that most of the costs are covered by SMU IIE, and on top of that, there are scholarships available? The locations available with GII are: United States: San Francisco, New York, Boulder, China: Beijing, Shanghai, Hangzhou, Southeast Asia: Jakarta, Bangkok, Manila, Ho Chi Minh City, Europe: Copenhagen
With this programme, GII understands the importance of being respectful of cultural diversity while at the same time being able to put your best corporate foot forward. If selected for the programme, you will be put through a skillsets bootcamp before you head off into the unknown.
Today we speak with 3 Singapore Management University students who are currently undergoing their 3-month internships at 3 different start-ups in Thailand, Bangkok. These 3 students are among 184 students who have been sent out to get their feet wet with the Global Innovation Immersion programme since 2015.
We walk through the experiences they are currently undergoing and what becomes abundantly clear while speaking to these 3 SMU students is the marked difference between being an intern in a traditional Singaporean company as opposed to a start-up in Thailand. The access you receive in a start-up allows for a much clearer view as to how a company is run. A start-up is scaled for growth after all, which explains the access employees have!
While many of their peers are carrying coffee, making photocopies or doing a lot of the grunt work, Benedict, Gladys and Razzaq are constructing financial models, preparing for fashion launches and pitching financial projections in meetings with investors. How many interns can claim that?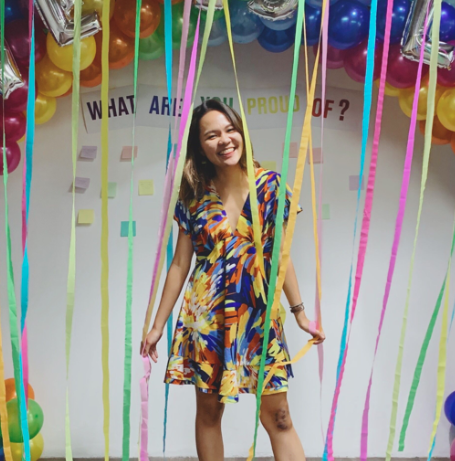 "Pomelo is a modern fashion brand born in Asia with a global mindset: on-trend, online, on-the-go. With an omni-channel strategy, the brand aims to create a seamless digital to retail shopping experience for customers." - Gladys Lim, Corporate Public Relations Intern at Pomelo Fashion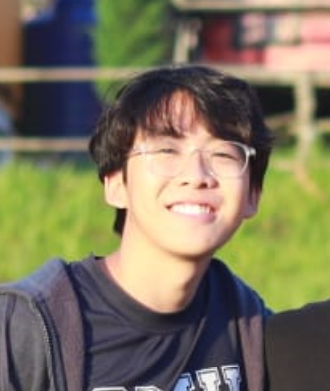 "Cookly is an online booking platform for people who are interested in cooking related activities such as authentic and local classes and tours. The end goal is to grow Cookly into a community of foodies." - Benedict Lim, Business Development intern at Cookly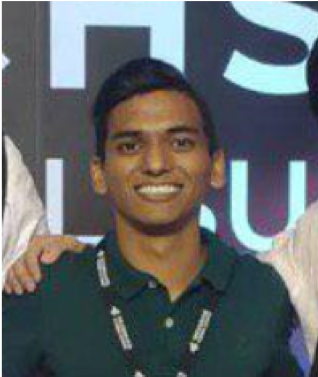 "Health at Home improves quality of homecare through matching family with the right caregiver, creating PHR (Personal Health Records), enabling insurance coverage and connecting families, doctors, hospitals, nursing homes and other homecare providers." - Razzaq Reyal, Business Analysis intern at HealthatHome.
Why did you apply for Global Innovation Immersion with Singapore Management University?
Benedict: It's actually a funny story, I was looking around for internships, and I didn't know about GII until some of my seniors introduced me to it. By then the deadline was closed and I almost didn't get in! I've been in Bangkok for almost a month and I'm very grateful to have this opportunity.
Gladys: A friend actually mentioned it, she didn't mention GII specifically, but when she said there was an overseas internship programme, I started noticing all the email notifications from IIE and the posters around campus!
Razzaq: I've always been interested in entrepreneurship, I've been trying to develop a car rental platform, weekendcar.club,  so I've always been in the loop of what the SMU Institute of Innovation and Entrepreneurship has been doing.
Why did you choose Thailand, Bangkok?
Benedict: I love the night markets here in Bangkok and it has its own unique culture. If you like street photography for example, Bangkok is a great place for you. There's always something different here, you can get into nature and have an escape! Moving to Bangkok is now a viable option for me.
Gladys: When I was interviewing for companies for GII Bangkok, I specifically chose Pomelo Fashion in Bangkok. I am a fan of the brand and love their clothes, so I am so happy I ended getting an offer from them! They are a super young company where the average age is in the mid-20s which is why it's not surprising Pomelo is a very vibrant and stylish company.
What is it like working at a start-up in Bangkok?
Benedict: This is my first time interning, doing something and really working for a company. For example, I've just finished doing up financial models working with financial data and financial assumptions. I've never done anything like that before. In a start-up like this, it really feels like there's no hierarchy. The CEO and COO both work in the same office as everyone, you can speak to anyone you want without fear of overstepping.
Gladys: Being a start-up with 19 nationalities, Pomelo is definitely a very diverse and vibrant workplace where different perspectives are valued. As an intern, I was seen as an equal participant in the company, and was actively involved in the meetings and projects. In addition, its open door policy allows ease of discussion across different teams, as well as frequent project catch-ups with our CEO.
Razzaq: HealthatHome is a health start-up that has about 15 people working in the office and around 300 caregivers in Thailand. I work here as a business analyst intern, In the first 3 weeks, I spent the time getting to understand what the company does and how it is different from Singapore and now, they're looking to raise their Series A Funding, and I'm doing financial projections on future revenue and profit and loss. I'm sitting in meetings with investors which isn't something many interns get to do!
Benedict: I wasn't used to it at first. On my first day, I attended a finance meeting where a lot of sensitive information was discussed, this usually would not be revealed to an intern! Additionally, the start-up has a small team, which allows them to really focus on the fact that we are people, not just part of a machine. Just last week, my COO could see that I was getting rather overwhelmed and he put a pause on what we were doing just to have a casual chat with me, not about work, but about how I'm doing and how I am adjusting to life in Bangkok.
How has working in Bangkok through GII changed you?
Benedict: This is essentially the start of my career, it's an interesting way to start off an internship! I can't help but compare this experience to what many of my other friends are experiencing. Not to cause any offense, but what they're experiencing is very corporate and boring compared to Cookly and GII.
Gladys: Getting this opportunity to work at Pomelo Fashion changed my life, and it would have been so much harder without GII and IIE as the middleman.  The funding and financial support they gave me made it all possible. I've done internships before, but this internship experience is so different. Being in a different country is itself an experience, you get to live independently, meet people from different cultures and backgrounds and to learn to live like a local here. I got to step out of my Singaporean bubble. This is such a different experience than doing an internship in Singapore.
Razzaq: This is an opportunity that is difficult to come by, if you want to work in emerging markets that doesn't pay it's very hard to make it happen. GII allows us to access a government grant to help pave the way, making it possible for me to do this. Working at a start-up that GII connected us to, you get a lot of experience that you won't get as an intern anywhere else. When you work as an intern, you generally won't get a chance to meet a lot of investors for example or be given access and trust. HealthatHome gave me the trust and I have the chance to learn how a company is run. 
Have your future plans changed since this experience in Thailand, Bangkok with GII?
Benedict: In Singapore, you're so used to the mentality of you get a job and then you work in the same company for 20 years. This experience has opened my eyes to a lot of things such as the different ways people can work.  I've seen firsthand people working remotely here. For example, the CEO of Cookly used to be a digital nomad! Now that I've seen people who lead their lives in such different ways, I want to explore that further. Before GII, I had the opinion that I would never work overseas.
Gladys: By nature, I like to travel and I did a lot of solo travelling. After this experience with GII, I see myself pursuing a career where I can get more global experiences, so I will search for a job that allows me to do that. My ideal job now will be in an environment like this, a start-up in a creative industry.
Razzaq: Working here was a good lesson for me, it allowed me insight as to how funding processes work. There are plenty of considerations a start-up should take note of, if I ever pursue a life in the start-up scene, I now know funding agreements are crucial.
Advice for future GII applicants?
Benedict: After this experience, not only would I have a great resume, but I would also have so many memories. I've seen so much that my friends never will, this is not just stuff that you get on your resume, but what you get out of your life.
Gladys: To any future readers and anyone who is hesitating to join GII, I will strongly recommend it! GII will encourage people to not be afraid, be bold and step out of your comfort zone, live and talk to people. You will change your life, you will see things differently and this experience will also make you appreciate what you have at home.
Razzaq: Always ask your employers for clarification if you don't know what you're doing. If you're given a role, don't just do the job and go off, it's better for you to ask more so that you gain a deeper understanding of what you're doing. If you have free time, don't just leave, hang around and talk to other start-ups, make friends and learn!
Razzaq's experience at HealthatHome particularly strikes hard at the difference in internship experiences between Singapore and Thailand. The ability to witness firsthand the pains and processes a start-up faces will now allow him to develop a stronger idea of what he will face when he eventually starts his own business. The fact HealthatHome is now asking him to extend his internship period with them is just the cherry on top.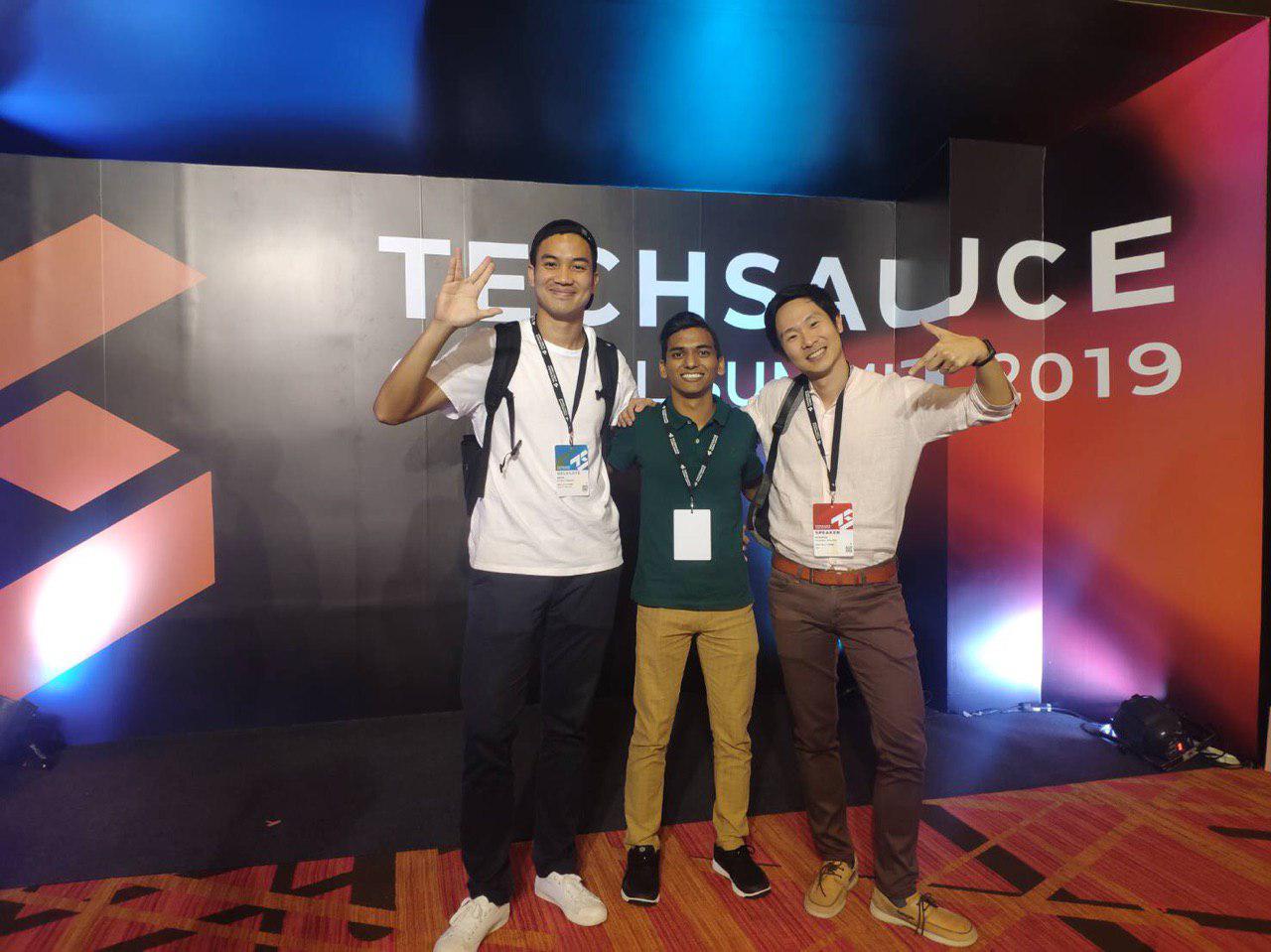 Razzaq with his bosses, Mr Adison and Dr Kanapon, at the Techsauce Conference 2019
The start-up scene is Thailand seems to be growing by the day and one can't help but wonder if growth is so abundant in Bangkok because it isn't Singapore where technology and innovation has long since taken hold. The culture there is young and thriving, much like an industry in the throes of high growth.
Gladys tells it well when describing what the start-up culture there is like.
In Pomelo, there is a good work-life balance. We not only organise wellness day for our employees, but also get-together sessions where we encourage mingling amongst different departments. An example is "Why Not Wednesdays", conducted once a month. We usually book a bar and invite employees to come down after work to have a drink and wind down. There is the understanding to have a balance between working hard and also having fun.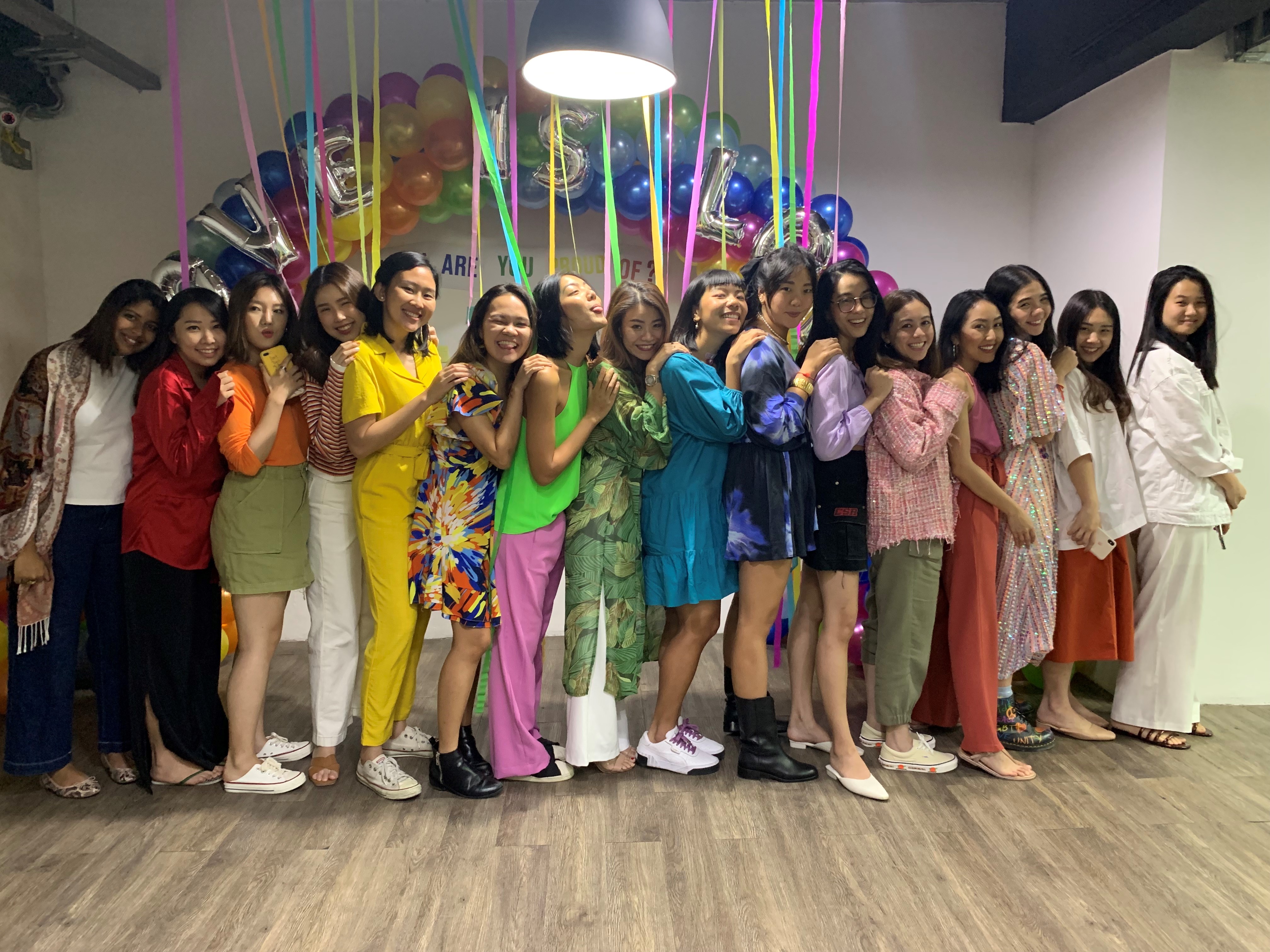 Pomelo employees forming rainbow colours during Pride Month celebrations
"There is the understanding that you play hard, but you also work hard," Gladys said.
This experience certainly seems to be replicated in Benedict's experience in Bangkok.
Having caught up with his fellow GII interns one week for example, they planned a spontaneous trip out to Khao Kho where they supposedly caught the best sunrise ever.
 "Thailand is just so different from Singapore in so many ways. There's so much space here, you can head out into nature and literally have a great escape from city life, whereas Singapore can be quite contained," said Benedict.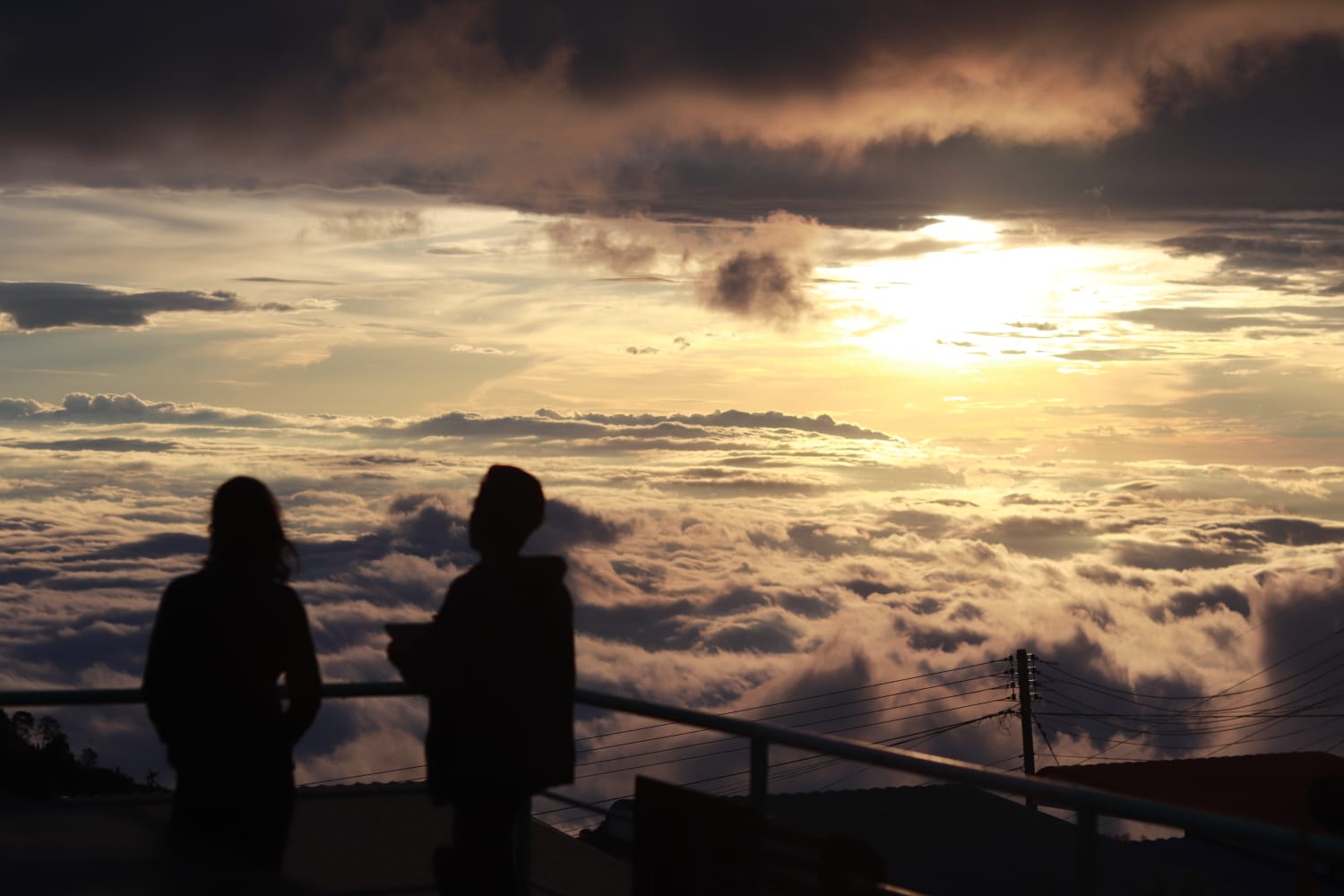 Benedict and his fellow GII interns witnessing the best sunrise ever
I remember my first internship experience. There was a lot of sitting around, listening to my managers discuss issues among themselves and twiddling my thumbs. Every day was a flurry of activity I was not able to participate in and each day had me leaving feeling like a pretender who was not ready for the 'real' world. Now that I've gotten some years behind me, I see that it wasn't that I was not ready for work, companies are just often too busy to give interns the training they actually required to be efficient.
Global Innovation Immersion Thailand certainly lives up to its name. Gaining experience in the start-up world is clearly an absolute must-do for any student wishing to gain the best internship experience. When you couple that with the chance to experience some pretty amazing aspects of Thailand while also having a hand in the growth of innovation and technology in the country, choosing to live your internship experience with GII Thailand, Bangkok seems like a absolute no-brainer.
The Global Innovation Immersion programme is currently accepting applications! Find out more about the programme here.