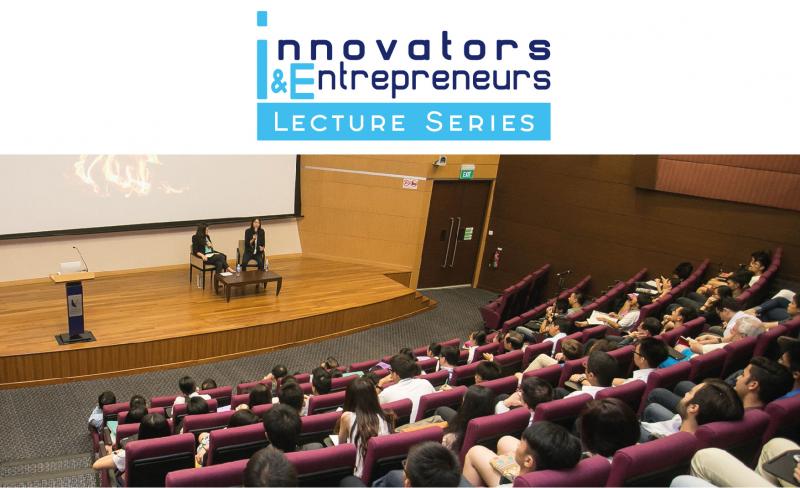 Innovators & Entrepreneurs Lecture Series
The inaugural SMU Innovators & Entrepreneurs Lecture Series invites successful innovators and entrepreneurs to share valuable lessons from their successes, failures and their thoughts on new innovations and disruptions. In line with IIE's mission to nurture and grow an innovation culture and entrepreneurial community in SMU and beyond, the series will be held 4 times per academic term.
PROGRAMME
Lecture by Speaker
Q&A
Networking & Dinner
VENUE
University Lounge, Level 6
SMU Admin Building
81 Victoria Street
Singapore 188065
Learn & gather valuable insights from these entrepreneurs

Signup Today!
LIMITED SEATS

IMPORTANT NOTICE:
Admission is by registration only. Rights of Admission Reserved!
Founder and CEO, Venturecraft Group

Isaac is the founder of Venturecraft Group. Venturecraft Holdings, trading as Venturecraft Group, is a private investment group and venture capital platform that provides working capital, market access assistance and other essential resources to growth-stage and late-stage enterprises in the MedTech, BioTech and Digital Health sectors. He is an experienced serial entrepreneur focused on MedTech and ICT startups. He is an advisor to several emerging startups and a favoured expert speaker on enterprise links between Singapore and China. He believes in giving back to the society and thus created the Step by Step fund that supports education. Isaac graduated from Deakin University with a Bachelor's degree in Marketing and Business Management.

University Lounge, Level 6

Edward Chia co-founded Timbre at 21 with the social mission of developing the Singapore music scene through the talent cultivation of local musicians, and growing sustainable audiences for them. Today, the Group has evolved into a holistic music lifestyle company with a diversified yet synergistic portfolio of businesses ranging from food and beverage, concert and festivals promotion, and music education. He concurrently serves on the Action Community for Entrepreneurship (ACE) and the Arts & Culture Strategic Review (ACSR) committees. Co-Founder Danny Loong were awarded Tourism Entrepreneur of the Year by the Singapore Tourism Board. In 2011, Edward was awarded Outstanding Young Alumni by the National University of Singapore. Subsequently in 2013, he also joined the National Arts Council and National Museum of Singapore as a board member. Edward graduated from National University of Singapore with a Bachelor's degree in economics & political science.

Function Room 4-1, Level 4

Daniel Lim is the co-founder of Reebonz, a trusted online luxury ecosystem for buying and selling a wide range of luxury products. With a keen eye for luxury trends and in-depth understanding of consumer behaviour, Daniel oversees the organization's global Merchandising and Sourcing, as well as Reebonz Closets, a mobile application. Prior to Reebonz, Daniel launched Zuunbo.com, an e-commerce platform that featured a new item for sale each day at a huge discount, in 2007 with Benjamin Han, the other co-founder of Reebonz. The venture took off with success, receiving seed funding from the Singapore Management University (SMU) Business Innovation Generator which manages the Entrepreneurial Talent Development Fund together with Spring Singapore for investments in promising business proposals.
Daniel graduated from the Singapore Management University with a Bachelor's degree in Business Management specialising in Finance and Economics.

University Lounge, Level 6

Linus is currently Head of Data Science at Twitter Singapore, where his team drives insights to help accelerate user growth for Twitter across its key markets. He has been with Twitter since 2012, when he joined its San Francisco headquarters as one
of its first data scientists. At Twitter, he has built and led different data science teams serving various functions. Prior to that, Linus was an algorithmic trader at Gray Whale Capital, specializing in statistical arbitrage strategies for trading derivatives. Linus graduated from Stanford University with a Bachelor's degree in Physics and Master's degree in Statistics.