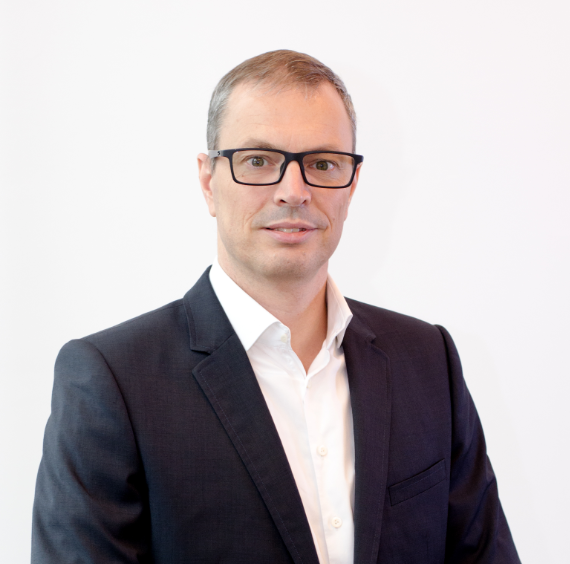 Peter De Caluwe
Chief Executive Officer
Thunes
Peter De Caluwe is a leader in the global B2B payments industry, with decades of experience leading fintech businesses, a serial entrepreneur, and a successful angel investor. 
De Caluwe is currently the CEO of Thunes, a Singapore-based global payment network that enables seamless cross-border money transfers. For the last 25 years, De Caluwe has been a driving force in the payments ecosystem, scaling global businesses, building high-performing teams and gaining deep knowledge about the industry. 
In the early 2000s, De Caluwe began his entrepreneurial journey in the payments space. He saw the opportunity for growth that lay ahead in online payments and joined Ogone (now Ingenico ePayments) as COO and later CEO. Under his leadership, Ogone grew from a startup into a global payments service, netting a €360 million acquisition in 2012.
In 2014, De Caluwe joined Naspers, a global internet group and one of the largest technology investors in the world, as CEO of Payments. He was instrumental in launching and growing PayU as a global fintech vertical. He then joined DT One, a global network for mobile top-up and data solutions, where he more than tripled revenue growth to over US$500 million in just three years.
At the helm of DT One they incubated Thunes, raising more than US$120 million in funding in the first 2 years and doubling its valuation year over year. Today, Thunes processes more than 150 million transactions a year across 100 countries and has a global team of over 170 staff with over 40 nationalities. 
De Caluwe brings with him a wealth of expertise and a proven track record in achieving ambitious goals that challenge the status quo. He is an angel investor and mentor in more than 30 global businesses ranging from fintech, healthtech, adtech, in both APCand Europe. Recently two of these businesses reached a unicorn status. 
He has a Bachelor's of  Marketing Management from KU Leuven - Belgium, and speaks Dutch, English, French, and German. He is based in Singapore with his wife and two children.