Press Release: SMU IIE's Business Innovations Generator (BIG) Incubation Programme January 2023 Cohort attracted a record number of 138 startups
Tuesday Feb 28,2023 | Press Release
30 startups selected into the BIG incubation programme
20 per cent of startups in this cohort focused on creating social/environmental impact
January 2023 cohort will propel the total number of startups nurtured by BIG programme to over 420
Provides a conducive incubation environment for budding ventures, resulting in the accumulation of S$498 million in funding as of January 2023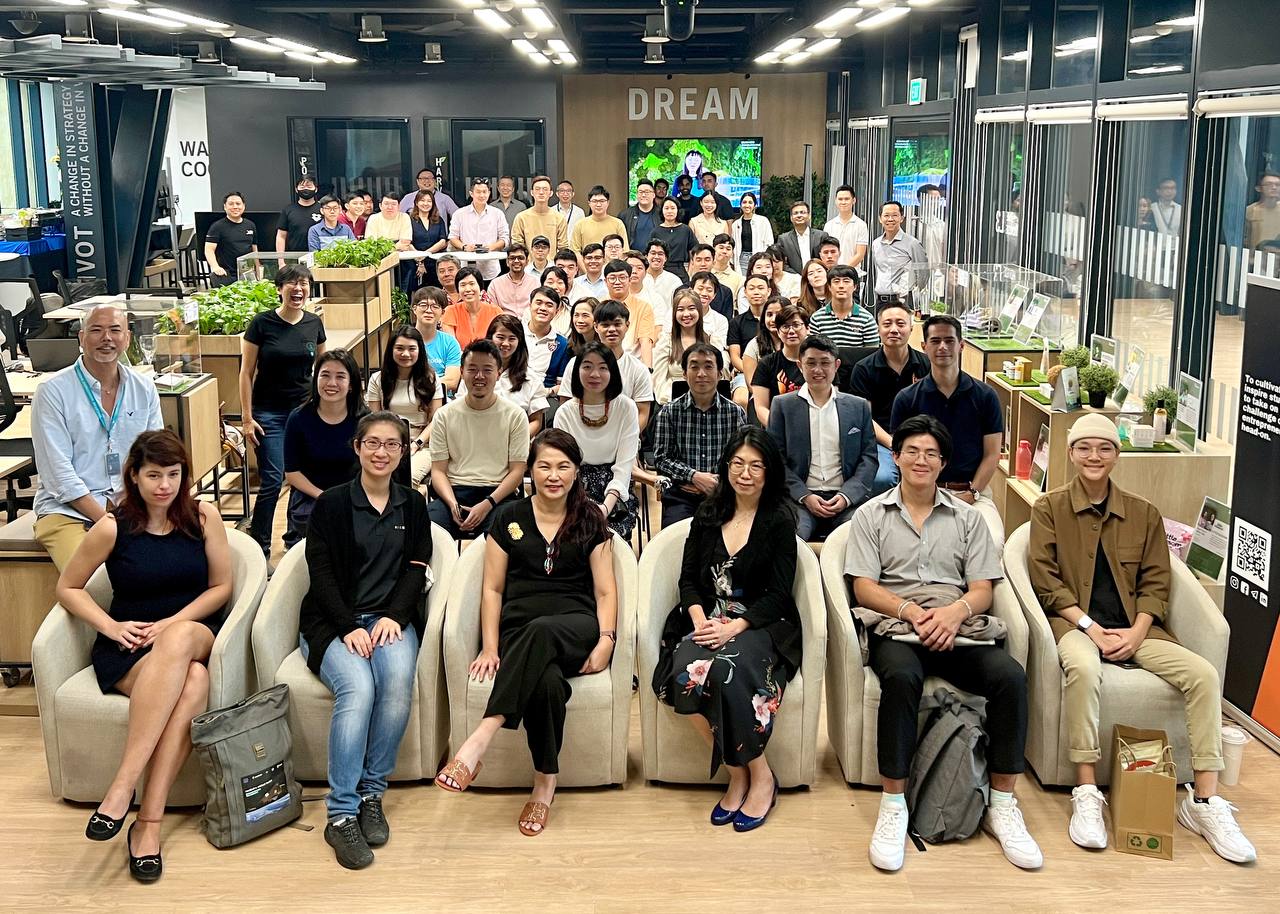 SMU IIE's Business Innovations Generator (BIG) January 2023 cohort kickoff session
Singapore, 28 February 2023 - Singapore Management University's Institute of Innovation and Entrepreneurship (SMU IIE) today announced the launch of its January 2023 cohort for the Business Innovations Generator (BIG) incubation programme. This round received the highest applications of 138 startups of which 30 have been selected.
20 per cent of the startups in this cohort are focused on making a positive social/environmental impact. 60 per cent are affiliated with SMU and 23 per cent of the founders are females.
Additionally, the programme has welcomed back the Founders of FrontHAUS, a digital hybrid platform providing immersive solutions for event organising teams to better engage with their audiences through interactive means, and SimplyGood, which produces eco-friendly home cleaning and personal care products that eliminate single-use plastics and reduce home carbon footprint, who are returning with new innovative ideas and solutions which they are excited to bring to market.
Blockchain, ClimateTech, Community/Networking, Consumer Product/Lifestyle, FinTech, F&B, Gig Economy, HealthTech, Personal Care, Petcare, Sustainability, SpaceTech, PropTech, Professional Development, Productivity, and TransporTech are among the 16 sectors covered by the 30 startups in BIG programme.
The addition of the latest cohort will push the cumulative number of startups nurtured by BIG to over 420 to-date.
Shirley Wong, Entrepreneur-in-Residence (EiR) of SMU IIE, said, "We have always believed in fostering a culture of innovation and entrepreneurship to nurture the next generation of business innovators. Every startup is a unique story, and the latest cohort of startups is no exception. Our aim is to provide comprehensive support and resources to these young individuals."
"These innovative entrepreneurs bring fresh perspectives and bold ideas that have the potential to transform the business landscape. I am excited to see how they will shape the future and create a positive impact in their respective industries." she added.
"BIG has been extremely helpful in our journey and we are back to gain access to mentorship, resources, and networking opportunities that can help accelerate the growth of our company and bring our product to market faster. Additionally, we are excited to be part of a community of like-minded entrepreneurs, to share our learnings and receive feedback from experienced industry professionals." said Kee Cheng Heng, Co-Founder, FrontHAUS.
"We started SimplyGood in 2021 amid COVID to help reduce single use plastics & carbon emissions in the home cleaning & personal care industry. Since then, we've launched six new product lines, acquired more than 5,000 customers, saved over 30,000 single use plastic bottles and 800 tonnes of CO2 emissions. This year, we've decided to join the Business Innovations Generator incubation programme again to help scale our growth and advance our journey further. Leveraging on BIG's networking opportunities, advisors and industry experts, we're confident that it'll add value greatly to our market expansion plans." said Jeremy Lee, Founder & CEO, SimplyGood.
The BIG programme has recruited experts ranging from experienced entrepreneurs to venture and angel investors, as well as corporate and government agencies, to serve as mentors. At present 47 mentors are actively involved.
Mentors on the intake panel sessions for the January 2023 cohort include Lim Song Joo (BWG Consulting), Sheng Le Yong (Crypto.com), Wenxian Yeo (DBS Bank Limited), Raymond Choong (Focus Tech Ventures), Ronnie Wee (IncuVest), Unmish Parthasarathi (Picture Board Partners), Lynette Lee (Standard Chartered Ventures), Raen Lim (Splunk Inc), David Yin (Storms), Michele Lemmens (Tata Consultancy Services), and Peter De Caluwe (Thunes).
The BIG programme has played a significant role in nurturing Singapore's flourishing startup landscape by providing a conducive incubation environment for budding ventures, resulting in the accumulation of S$498 million in funding as of January 2023.
For more information on SMU IIE's BIG programme, please visit: https://iie.smu.edu.sg/big
Annex A: Business Innovations Generator (BIG) January 2023 Cohort