Innovation Funds is dedicated to help SMU community build prototypes of their innovation. These prototypes may be used to raise funds for innovative start-ups.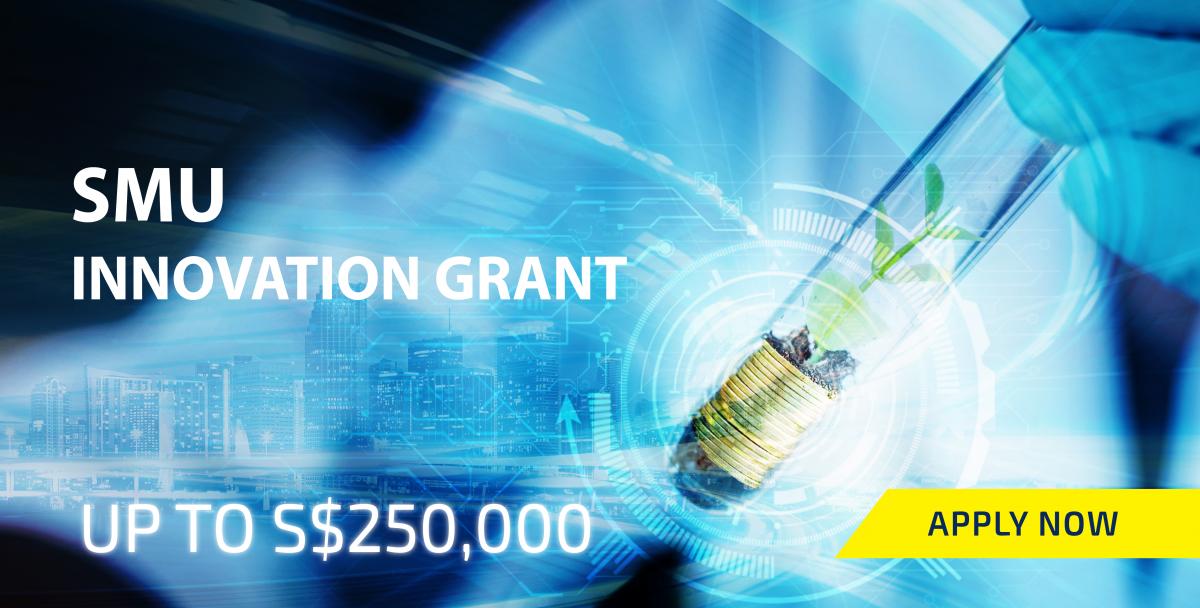 SMU Innovation Grant
The SMU Innovation Grant provides researchers at SMU initial funding to facilitate the process of commercialising technologies. The Innovation Grant will be offered through a competitive application process to projects that meet the eligibility and evaluation criteria of the Grant.