SMU's Business Innovations Generator welcomes the largest cohort ever
Thursday Sep 09,2021 | Press Release
43 innovative start-ups accepted in BIG's August 2021 cohort, the largest in its history

Notable mentors who are veterans in their own industries to help start-ups drive the next phase of growth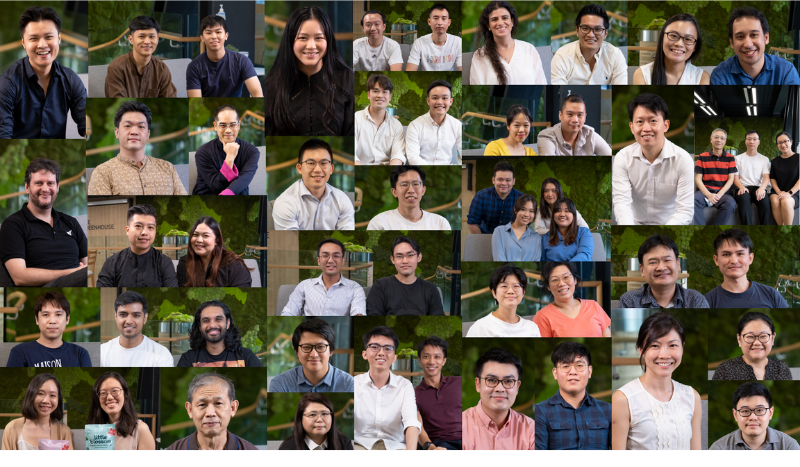 9 SEPTEMBER 2021, SINGAPORE - Singapore Management University (SMU) Institute of Innovation and Entrepreneurship (IIE) today welcomed the August 2021 cohort to its flagship Business Innovations Generator (BIG) incubation programme. A total of 43 early-stage start-ups, its largest cohort to date, have been accepted into the programme's last intake for the year.
The COVID-19 pandemic has posed several challenges to IIE's high-touch approach with its start-ups and necessitated much of the programme to be operated virtually. Despite these constraints, the biannual programme received a record number of 124 applicants for this intake, the largest number of applications received since the launch of BIG programme in 2009.
Applications are assessed based on the viability of their business models, validated market needs and potential, as well as the attributes of the founding team such as coachability, integrity, grit and community-orientation. This intake witnessed an extremely competitive application pool of talented and passionate founders, and selecting these 43 start-ups was exceedingly difficult. Applicants had to clear three stages in the application journey before they pitched their business plans to a panel of evaluators made up of IIE's Entrepreneur-in-Residence, mentors, venture capitalists and industry experts.
In addition to the 10 mentors who participated in the final interview, industry leaders and experts were invited as guest evaluators. Guest evaluators include SMU alumnus John Cheng, Director of Cheng Yew Heng Candy Factory and Founder of Innovate360 and Jonathan Chang, Head of Growth for Governments and Organizations at Shopify amongst other professionals. Please refer to Annex B for list of evaluators.
While BIG is industry agnostic, this batch is one of the most diverse with start-ups in sectors like food & beverage, e-commerce, logistics, urban wellness, sustainability, healthtech, edutech and spacetech. For more information regarding the start-ups from the August 2021 cohort, please refer to Annex C.
As part of BIG's roadmap to spur collaboration, promote intergenerational dialogues, and provide support to the start-ups, the programme features 36 mentors comprising business and public sector leaders, a former minister, CEOs, venture capitalists, tech drivers and more in this year's line-up. Each is a veteran in their industry and brings a wealth of experience that would benefit the founders. Leveraging the expertise of these mentors, many start-ups who had joined the programme earlier have been able to grow and thrive.
BIG start-ups receive benefits such as 9-month access to co-working space at IIE's innovation facility, The Greenhouse, that is located at the heart of Singapore's city centre, access to University's faculty expertise, opportunities to funding, grants and other resources. Aligned with IIE's objectives of nurturing the entrepreneurial mindset and fostering a vibrant community of innovators, BIG accepts early-stage start-ups and aspiring entrepreneurs including those who are not affiliated with SMU, and takes no equity from its start-ups.
Watch the introduction video of BIG August 2021 cohort here.
For more information on SMU IIE's BIG programme, click here
ANNEX B - LIST OF EVALUATORS FOR BIG AUG'21 INTAKE PANEL
ANNEX C - LIST OF START-UPS ACCEPTED IN BUSINESS INNOVATIONS GENERATOR (BIG) AUGUST 2021 COHORT