Press Release: Highest record of 27 New Startups Accepted into SMU Business Innovations Generator's Latest Cohort
Thursday Nov 05,2020 | Press Release
Highest record of 27 New Startups Accepted into SMU Business Innovations Generator's Latest Cohort
Technology enablers and smart city innovations remain popular as business ideas for aspiring entrepreneurs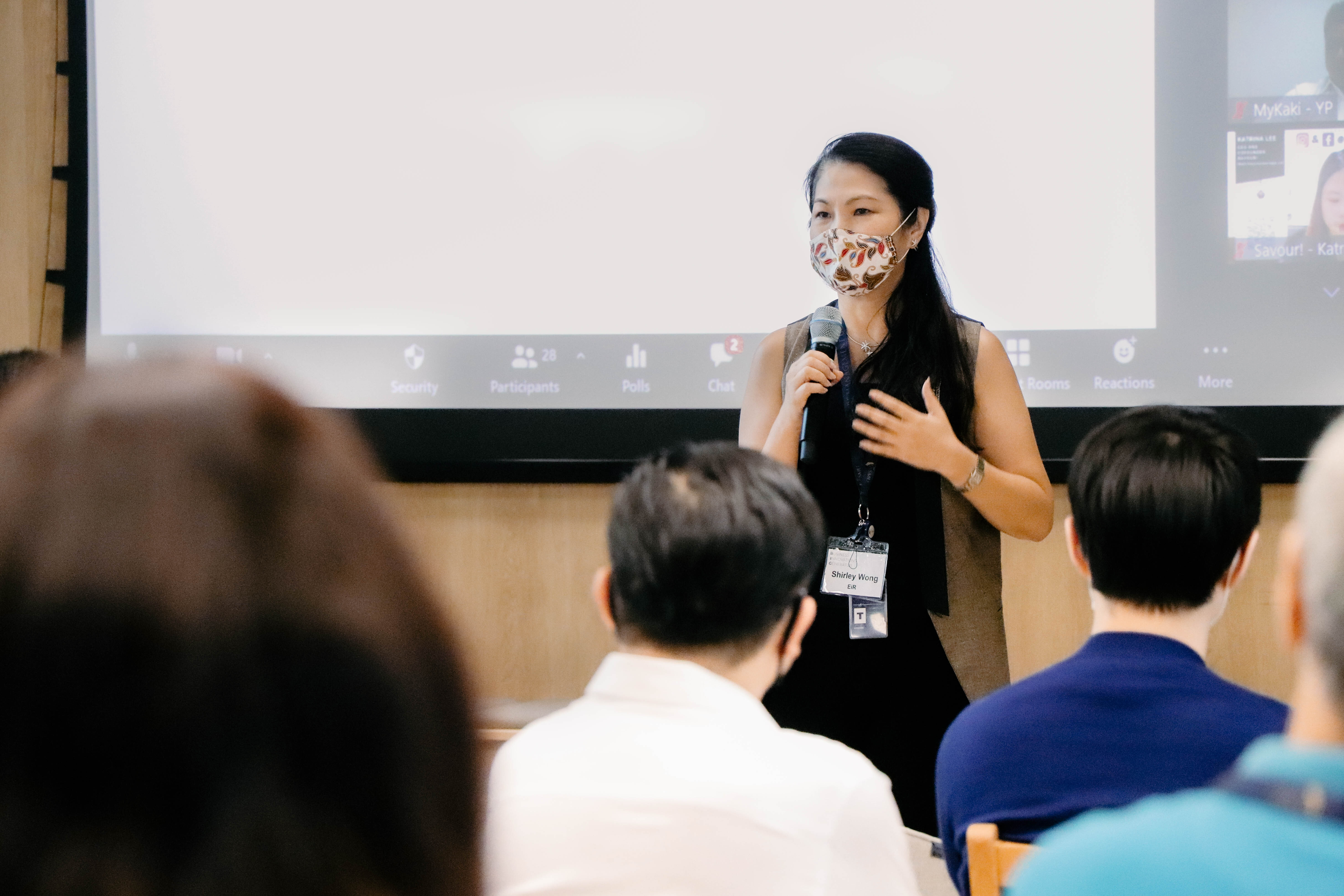 SINGAPORE, 5 Nov 2020 - The Business Innovations Generator (BIG) Incubation Programme offered by the Institute of Innovation and Entrepreneurship (IIE) at the Singapore Management University (SMU) has unveiled 27 new startups accepted into its third and final cohort for 2020. (More information about the startups can be found in Annex A)
The latest intake is BIG's largest since its inception in 2009, surpassing the 19 startups it had accepted for incubation in May.
The applications were assessed based on the viability of their business models, validated market needs and potential, as well as the attributes of the founding team. The applicants went through a rigorous screening process, having to clear three stages in the application journey before they pitch to an intake panel made up of industry experts and IIE's Entrepreneur-in-Residence.
48% of the 27 incubated startups were related to Smart Nation and Digital Economy. Digital Transformation is among one of the few strategic focuses for SMU and SMU IIE is well placed to guide and value add to these start-ups through its masterclasses and mentorship by practitioners. The companies in the new cohort span across services in the sectors such as Digital Health, Education, and Community & Lifestyle. Most of them are in the Minimal Viable Product (MVP) and Prototype stage.
"While deep-tech innovations and smart solutions that disrupt businesses can be a gamechanger, the success of a startup is not just about its technology or know-how. It also has to be on the fundamentals of adopting the right mindsets. That is why at Business Innovations Generator, we look deeper into founders' mindsets - on their coachability, integrity, grit and community-orientation," said Shirley Wong, Entrepreneur-in-Residence at SMU IIE.
Shirley added: "We believe that these attributes lay the foundation of what it takes to be a changemaker and successful entrepreneur."
With a strong founder-centric focus, the BIG incubation programme is highly curated and is designed to provide the startup founders with the support they need to focus on their product development and to reach their development milestones. (Please refer to Annex B for the list of support provided to the startups)
One of the core programmes organised for incubatees include a series of BIG Masterclasses, which equip the founders with knowledge on topics such as sales strategy, digital marketing, fundraising, understanding term sheets, and legal advisory.
"We found BIG Masterclasses relevant and very insightful. The most recent one we attended was on the topic of market readiness. It was an essential springboard for us to learn strategies on marketing a standard product to different target groups – especially the challenging unassuming customers we have to convince. The expert knowledge that was imparted was unmatched compared to what we get from just reading – the real value comes from field experts who went ahead of us and cared enough to teach what they knew," shared Jessie Imakoji, co-founder of Girlsourced Tech, an incubatee from the January 2020 cohort who attended the masterclass conducted by IIE's Chief Marketing Officer-in-Residence, Christina Lim.
Started in 2009, BIG programme is an intensive four-month founder centric, equity-free programme that offers early-stage startups and student founders the opportunity to validate their business plans, gain access to industry experts as advisors and grant opportunities.
The incubator accepts three cohorts of pre-seed and seed stage startups a year (in January, May and September), they can be SMU affiliated or non-SMU affiliated.
A number of incubated startups by SMU alumni have gained significant achievements. One example is TurtleTree Labs co-founded by SMU alumna Lin Fengru, the first biotech company in the world to create lab-grown milk. The startup emerged as the winner of Entrepreneur World Cup in October 2020 and received US$500,000 in cash prize. Another startup BondEvalue, founded by SMU alumnus Rahul Banerjee, was approved by the Monetary Authority of Singapore to operate the world's first blockchain bond exchange in the same month.
The incubation programme is agnostic and welcomes startups from a wide range of industries; however, there has been a more deliberate focus on digital, sustainable urban technologies in the recent years. This is in line with IIE's objective of nurturing future leaders in making meaningful impact on society.
Startups interested to join the incubator in the upcoming January 2021 cohort can fill up the interest form at: https://iie.smu.edu.sg/apply-for-incubation. They will be notified when applications open.
Also see:
Video Pitches of Sep '20 Cohort