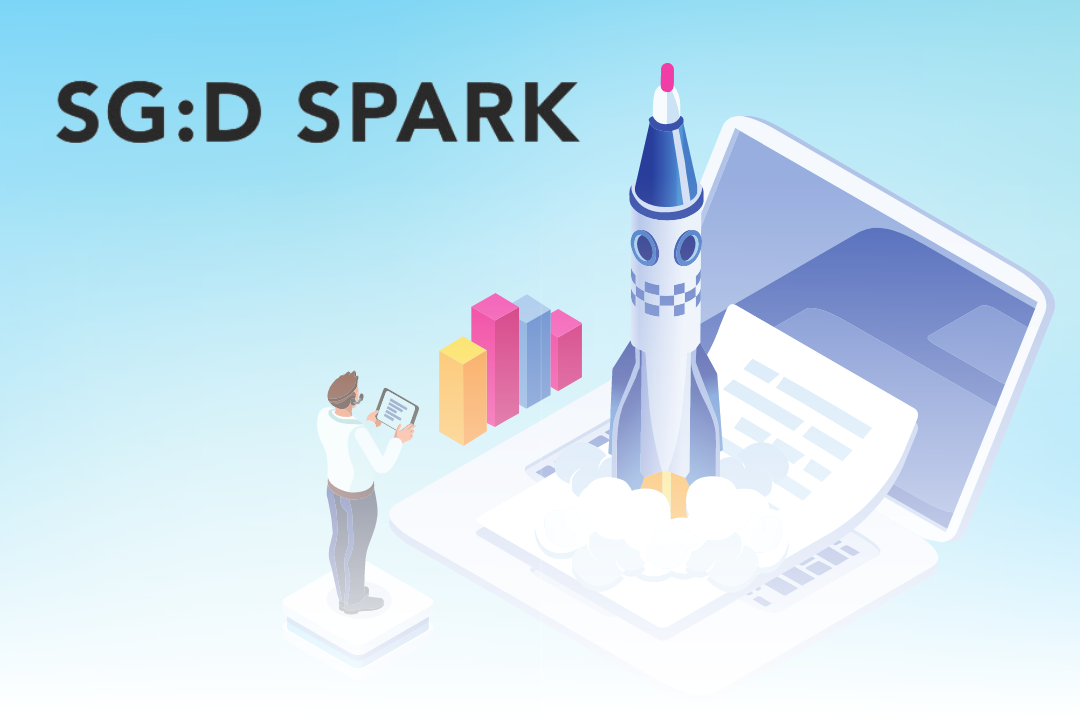 Overview
Offered by IMDA, the SG:D Spark Programme serves to address key challenges and support the growth of promising Singapore-based infocomm and Media (ICM) start-ups through selected Government tools as well as the creation of a vibrant, collaborative ecosystem and network.
Programme benefits:
- Access to grants (subject to further evaluation)
- Priority processing of grant applications offered by IMDA
- Assistance in talent recruitment
- Access to community events and capability building classes
Eligibility
Company must be registered in Singapore and has initial presence (i.e. headcount employed in Singapore)
Company must have annual Singapore sales turnover of less than S$20M and annual group revenue of less than S$100M
Company must own an enterprise product / service that has clear differentiated proposition from its competitors
Suitable for
For Singapore-based ICM start-ups and young companies that offer innovative infocomm products or services for the enterprise and consumer markets.
Click here for more information.