Startup Global Programme - Calls For Applications!
Monday Aug 20,2018 | Incubator News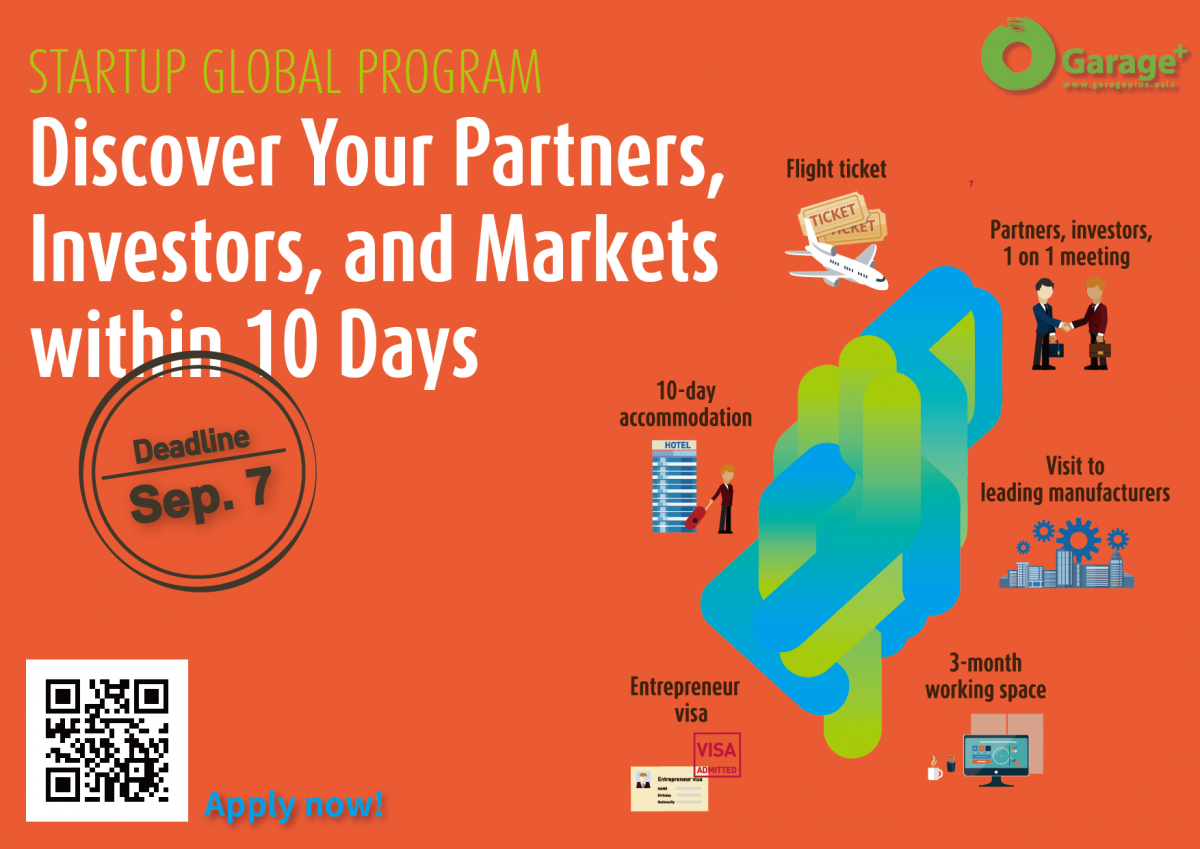 Garage+, Asia's largest zero-equity incubator supported by the key players in the global supply chain, just kicked off the 7th batch of Startup Global Program (SGP). Application is open for growth-stage startups in AI & Big Data, IoT & Smart Devices, Digital Health, AR & VR, Mobility, Green Tech, etc.
Since 2015, SGP has attracted 765 startups and selected 89 to discover business opportunities in Taiwan. One third of them have established collaborations with Taiwan's leading corporations, attracted investments or set up Taiwan branch through Epoch Foundation's solid connections. For example, one company received a $7.2M order from a Japanese buyer; another company has developed more than 50 certified partners and customers in Asia.
Here are the benefits for the selected startups at the 10-day program:
- 1-on-1 meetings with top-level decision makers from key players in the global supply chain;
- Company visits to explore partners in market development, investment, and manufacturing;
- Free round-trip flight tickets and accommodation for 2 people.
The program will take place from Nov. 26 to Dec. 7, 2018.
Apply here by Sep. 7 and take advantage of this opportunity to grow your business in Asia!